Why should we bleach knots on wig?
Aug 09,2023 | OhMyPretty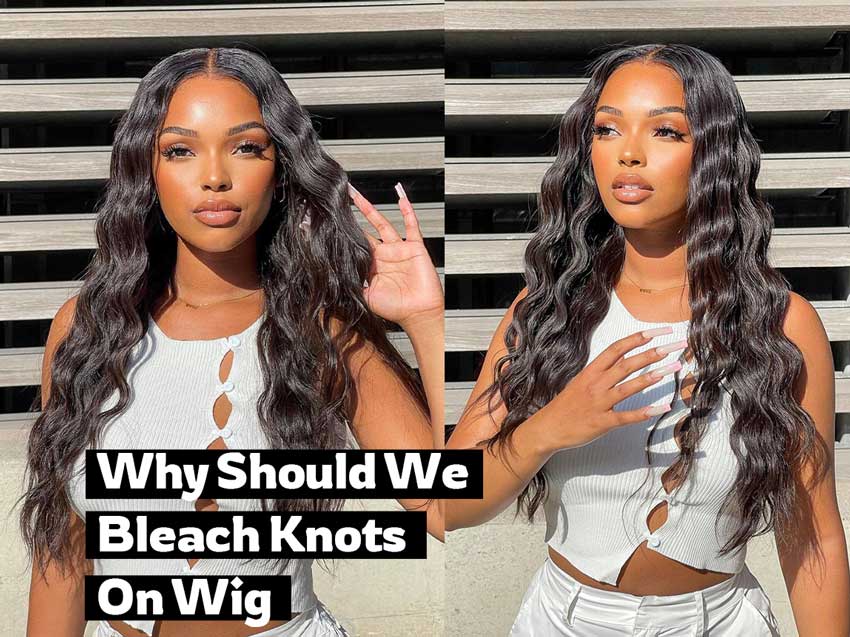 Bleaching knots on the wig is a common process for the wig wearer, bleaching the wig knots can make the wig more invisible and close to your own real scalp. so, if you want to get a natural and immaculate outlook by wearing a wig, you'd better bleach the wig knots.
What is a wig knot?
There will be a joint where the wig hair meets the lace cap, and to embed the hair to the wig cap firmly, it must be a joint at the wig, and that is the wig knots. There are two types of wig knots: single knots and double knots. The single knots are much more invisible than the double wig knots. And the OhMyPreetty Wig adapts the most advanced technique to make the wig into single knots. Although the single knots are very little and invisible, the hair is black, so there will be many little dots. So most people will choose to bleach these wig knots only, to make this little dot more invisible. If you are a wig beginner, you must want know how to bleach a wig, keep reading.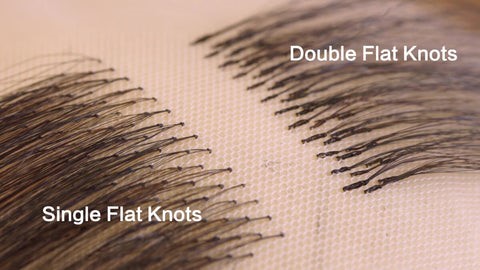 Detailed tutorials on how to bleach a wig
There will be detailed tutorials on how to bleach a wig, you can prepare the homologous tools to bleach a perfect wig follow me. The process will be very detailed and clear can allow you to follow these steps to bleach a wig without mistake.
Tools to be prepared
Bleaching powder
Developer
A little bowl
A brush
A wig that not be bleached
Mannequin head
Disposable gloves
Detailed tutorials
Step 1: Prepare the tools and material
First, put the bleaching power and the developer in the little bowl, and use a brush to mix them together. Until it is in a sticky state. If you find it is in a very solid state, then add more developer in the bowl, and mix them to an ice cream texture.
Step 2: Bleach the wig knots
Put the mixed material into the lace part of the wig cap using the brush. Pay attention to bleaching it evenly and not too heavily. Otherwise, the wig hair will touch the bleach and be bleached. Then wait for 15-20mins. If you are using 40 developers, only 10mins will be needed. You can wash the hair after the wait.
Step 3: Wash the wig
It's time to wash the wig, wash it with cold water, and the professional wig shampoo and conditioner. And then air dry it. After air drying, you can find the wig is finished with bleach. And the wig knots become brown. You can wear it to finish your outlook.
The advantages of pre-bleached wig
If you think the wig bleaching process is difficult for you, there is a good method for you to get an invisible wig: you can buy an OhMyPreetty pre-bleached knots wig directly.

More invisible
By breaching the wig knots, the wig will become more invisible. If you don't bleach the wig knots, it will be many obvious black dots on your head. Although there truly have many dots on our heads, it is in a very light brown color. So, this is a must-to-do step for the wig wearer to bleach a wig.
Save time
A pre-bleached wig can help you save a lot of time. The pre-bleached wig is glueless, which means you can wear it directly and with no other treat on the wig. Although the wig bleaching process is not difficult, it will cost you at least 30mins to bleach a wig. It's really a long time for a lazy girl. So, it's the best method to get a pre-bleached wig.
Reduce expenses
You can see in the wig bleaching tutorials that you should prepare many tools if you want to bleach wig knots by yourself. This will be a lot of cost and the process of changing your hairstyle can become very complicated. By buying a pre-bleached wig, you can solve this problem at an affordable price.
Why did you choose the OhMyPreetty pre-bleached glueless wig?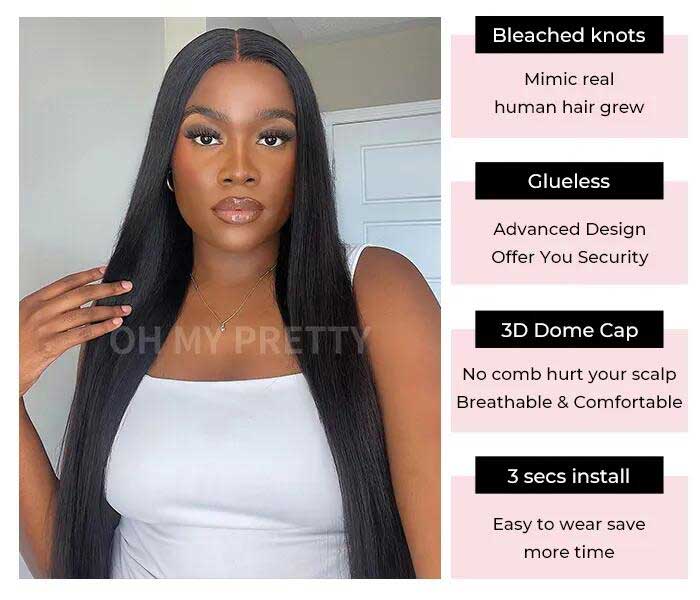 Bleached knots: These can help you save time, save money and give you a perfect and invisible wig at the lowest price. You don't need to bleach the wig knots anymore, and it also eliminates the risk of bad bleaching.
Glueless:The wig is pre-cut with the extra lace, pre-plucked the hairline, and pre-bleached the knots. You can wear the wig without any tools and also no skill is needed. This wig can be very beginner friendly and very healthy for our scalp.
3D dome cap:The upgrade 3D dome cap can wrap your head better, and the elastic band inside the wig can ensure it is safe enough to allow you to wear it all day. And the wig cap is breathable and elastic, very hot weather friendly.
3 seconds install:The wig is easy to install, there is no glue, no gel, and other tools needed. You can put it on and go directly. It can help you get a perfect outlook even on a hush morning. In only 3 seconds, change your hairstyle freely.
Final words
In this post, you have some understanding of the wig knots and why we should bleach them. OhMyPreetty prebleached wig is really worth trying, especially for the busy girl who has no time to pay a stylist and wants to change her hairstyle fast.
Comment