Why is The Free Part Wig Worth Trying
Aug 18,2023 | OhMyPretty
The reason we buy wigs is because we want to have different hairstyles anytime, anywhere, and free part wig helps us achieve that. If the wig only allows us to have one single hairstyle, then this wig is too one-dimensional. So, buying a free part wig gives you more possibilities.
What is a free part wig?
The free part wig is a wig that can allow you to change the parting on the hair in any different hairstyle. The wig is not a rigid and unchangeable one, but a wig that can allow you DIY on it. By using different tools or methods, can change the wig into the middle part, side part, c part, and so on. Therefore, buying a free part wig means that you have a verities wig types.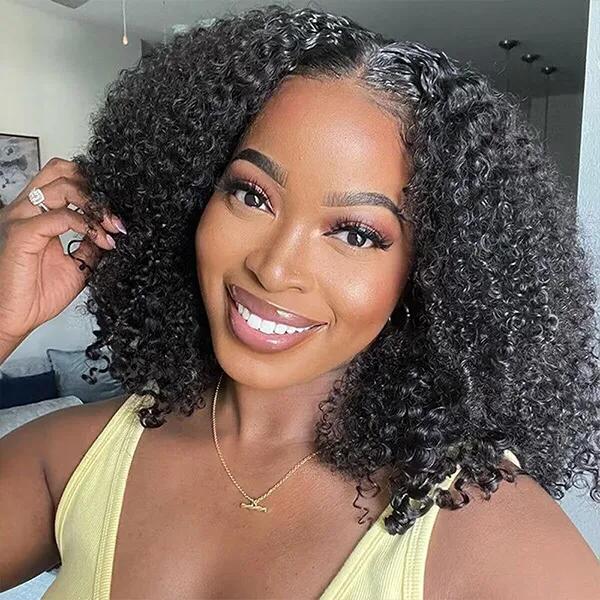 There are many high-quality free-part wigs in the OhMyPretty Wig store. Whether it is the glueless wig or the lace frontal wig that needs glue, can allow you to choose from. The wig is all made of 100% human natural hair, super soft and smooth. The invisible lace and pre-plucked natural hairline can allow you to make an immaculate outlook.
How many hairstyles can I get by using a free part wig?
Middle parted hairstyle
This is one of the most common hairstyles, and most wigs will default to a middle part when they come out of the factory. If you don't have a special request, you will get a middle-part hairstyle.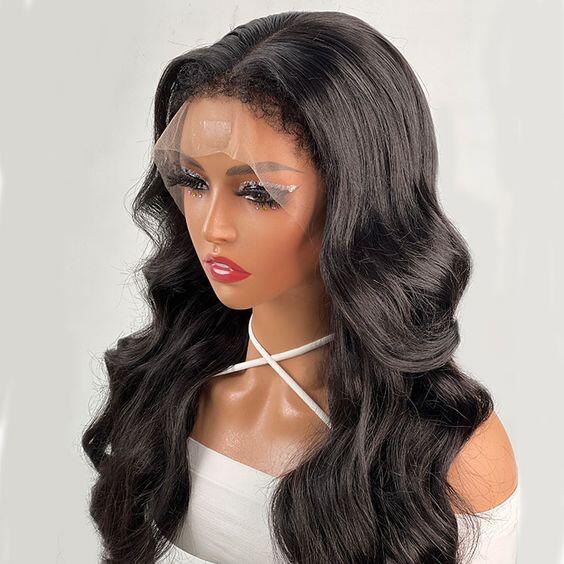 Middle part hairstyle is very versatile, almost suitable for all girls, but also a most basic style. A middle part is a great way to shape your face and make it look small and delicate. It's also easy to take care of. Usually do not have to do modeling, it can be very good to maintain their original state. Free-part wig has been accepted and liked by more and more people, to meet the needs of your own styling, you can make your hair more changeable, to achieve a variety of uses of a wig.
Side parted hairstyle
This is the second most popular wig in addition to the middle part hairstyles because most girls will leave the middle part hair, and the side part will appear to have a sense of shape but will not be too troublesome to deal with.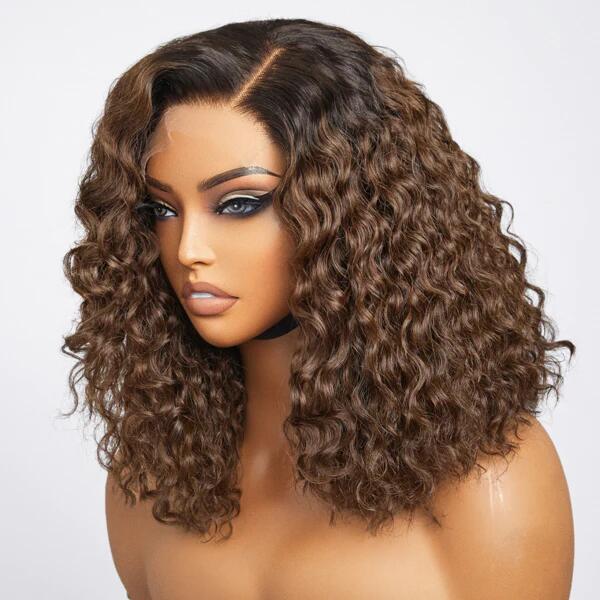 If you like this hairstyle in your daily life, you can communicate with customer service when placing an order, and then we will shape the wig for you according to your needs. The side part is much gentler than the middle part. If the middle part is blunt and cold, the side part is gentle and intellectual, and it makes you look more feminine.
C parted hairstyle
Compared with the side part, the C part hairstyle is to increase some curvature on the basis of the side part, so that the parting line looks less stiff. This style is great for Bob wigs or body wave wigs because small designs can make your hair look different.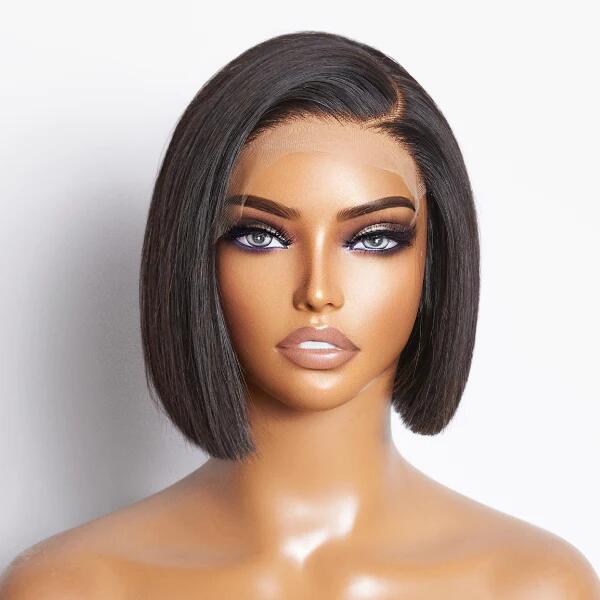 Zigzag parted hairstyle
The Zigzag part hairstyle is a look you need to make yourself, of course, it is very simple. If you are a quirky girl, lively and energetic, then you may like this unique and personalized hairstyle, it will make you look cute, and let you have a unique charm.
How can I make a hair parting by using a free part wig?
Tools to be prepared
A free part wig
A wide-tooth comb
Mannequin head
Hot Comb
Hair Wax Stick
The steps to make a hair parting
-Put the free part wig on the mannequin head to fix it in place. And use a comb to brush the wig hair to make sure there are no knots on the hair, and make it as smooth as possible.
-Use the comb handle to make the hair parting on the wig. And then hold it in place using your head or clips. Make sure the wig is in a flat condition.
-Use the hot comb to comb the hair root to fix the hair parting. Make it uneasy to deformed. And then use a hair wax stick to make the hair flatter.
No matter which hairstyle you make, you can always change it. Once you've done one style, you can always change it when you're tired of it. Wigs can allow you to have a lot of freestyle space, which is why so many girls like to wear wigs because it is really convenient, and the shape is also a lot of change.
Final words
The free part wig is really suitable for the girl who wants to change the hair parting frequently. By using this free part wig, you can get a middle part wig, a side part wig, or a more special hairstyle like a C part or zigzag part.
Comment