What Lace Wig Can Achieve the Best Wearing Effect
Jul 21,2023 | OhMyPretty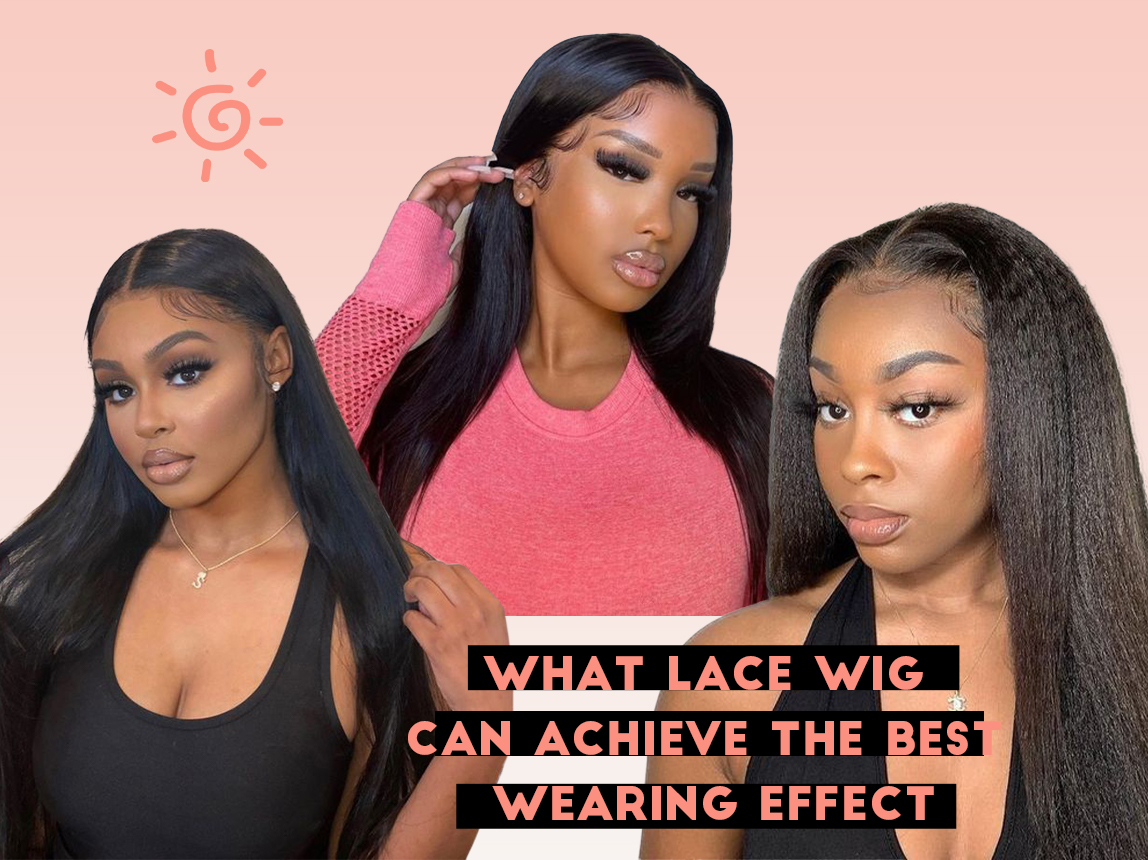 As a wig beginner, you may want to ask, what lace wig can achieve the best wearing effect? Of course, there are many wigs that have a natural wearing effect and breathable wig caps. In this post, you will know what the most natural wig and the wig-wearing experience is according to the real customer review.
What lace wig is most natural among all the wigs
For the hair type, the most natural wig must be the human hair wig, the soft and smooth touch just like the hair grows on your head. although the price of a human hair wig is higher than a synthetic wig, the price is still affordable.
For the hair cap, the most natural and comfortable wig must be our new 3D dome air cap, which is super breathable and can wrap your hairline better, you don't need to worry about the wearing effect of the wig. And the wig cap is had an adjustable band to allow you to adjust the wig size to make the wig wearing more comfortable and safe.
For the wig lace, there are HD lace, transparent lace, and brown lace. the most natural lace is Swiss HD lace, this lace we often used on the wear and go glueless wig, which can better suit the black woman's skin tone and you hardly find the wig hairline if you wear a glueless wig that is made of HD lace.
For the wig design, apart from the glueless wig, the natural edges wig is a new wig design to make the wig looks much more invisible and natural. If you have interest, welcome to the ohmyprettywig.com to find a natural wig that suits you.
Ready to wear glueless wigs
Ready to wear glueless wig is a wig with a super natural hairline with a pre-plucked hairline and pre-cut lace. if you want to be more convenient, you can buy a pre-bleached wig, which means all the processes are pretreatment and you can wear a natural wig directly. If you are a lazy person and have no much time to manage your outfit, this finished wig can help you change your outlook in a short time and the effect can be very amazing.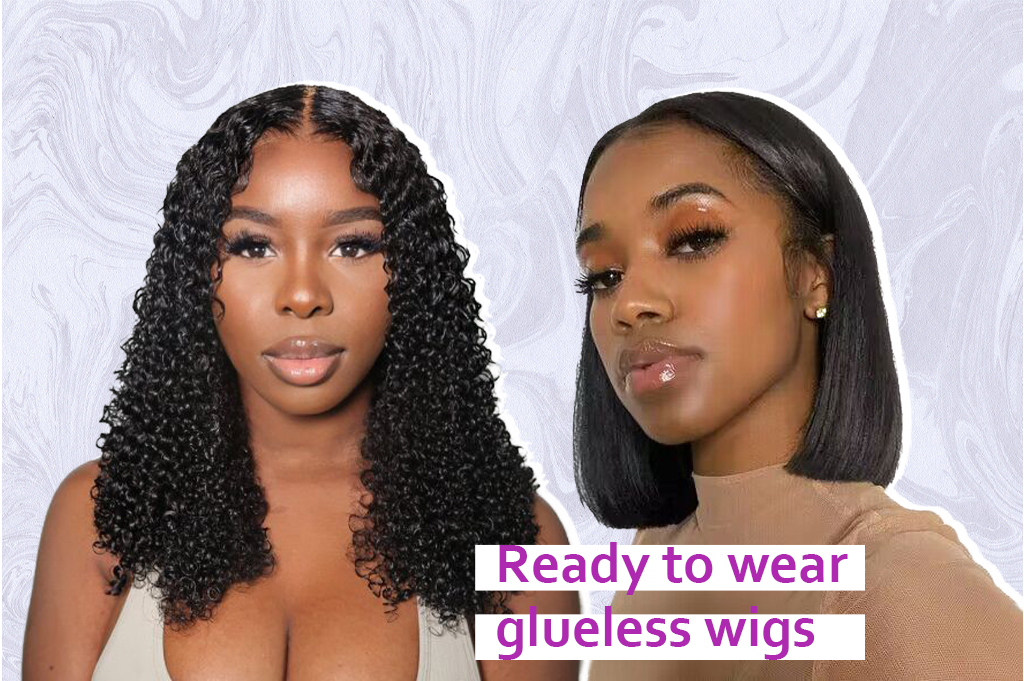 1. Body wave ready to wear glueless wigs
This is a texture that is super popular among girls. If you go to the barber to do this hairstyle, the price will be expensive and the curl of the body wave is difficult to control. Maybe it will become straight easily or lose the curl after you wake up in the morning.
2.Straight ready to wear glueless wigs
All the ohmypretty wigs are made of 100% human natural hair, which can be dyed and bleached by yourself, so you can get multiple hairstyles by buying a straight wig. And the wig is pre-cut lace, pre-plucked hairline, you can wear it within 3 seconds even if you are a wig beginner.
3. Water wave ready to wear glueless wigs
This is a wig that can let you become charming and fashionable. If you want to have a wig that is in a large volume, this the best wigs for summer vacations water wave wig ready to wear glueless wig is your best choice, you can become very gorgeous just like the influencer in the video.
Natural edges wig
This is a wig with natural baby hair itself, which means you don't need to make baby hair by yourself after you wear a wig. The baby's hair is made of 100% human natural kinky curly hair, which can make it looks the same as the real hairline. You just need to wear this wig and don't need to do any other thing. If you think the glued lace wig is difficult to wear, you can also choose the 5c naturla curly edges glueless wig, which can largely save you time and money.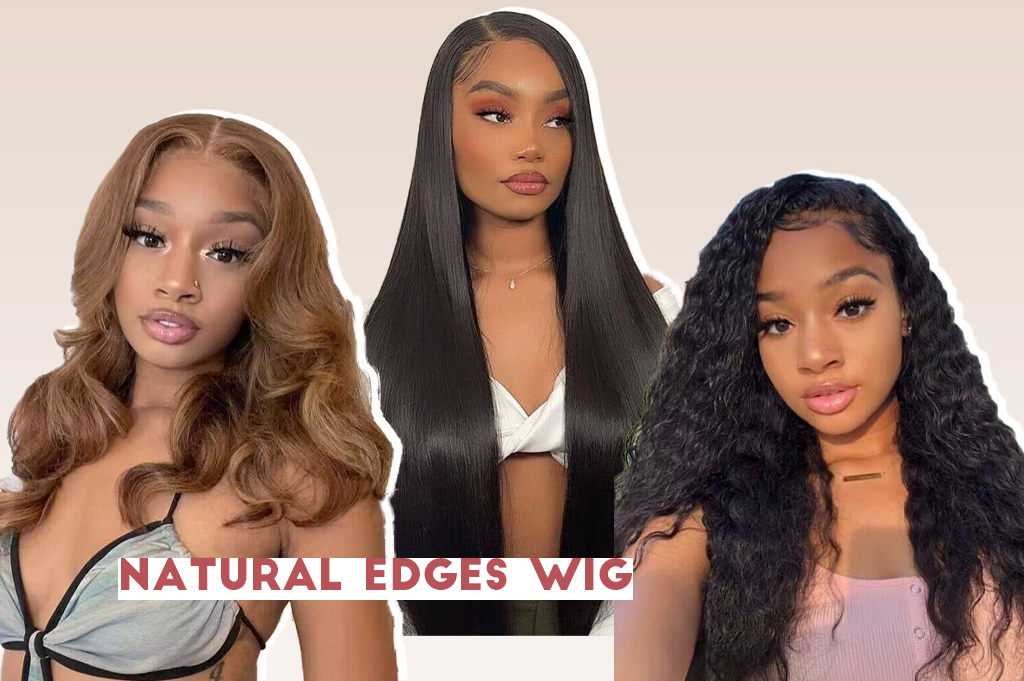 Colored wig
A colored wig can be a wig that is very natural and suitable for the hot summer if you find a wig that with bright color and can make you become outstanding in the crowd, the colored wig is your best choice. You can choose the hottest sale-colored wig: blonde wig. The glueless blonde wig and the glued wig are both for your choice. And we newly launched the glueless 99J wig and the glueless reddish brown wig. Different hair colors will give you a different experience.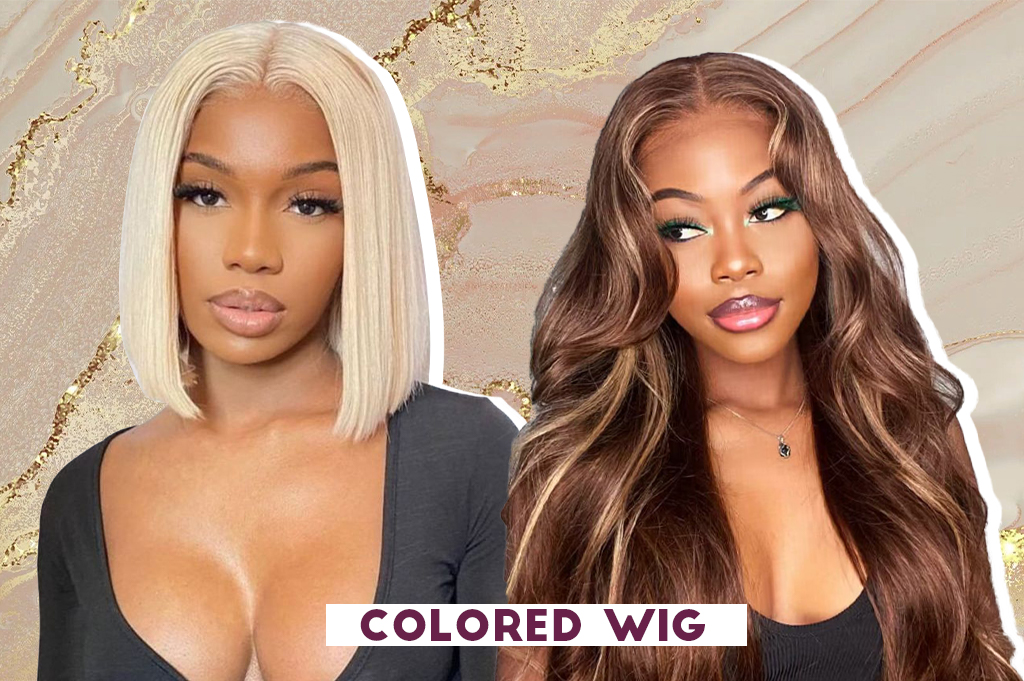 Final words
Ready to wear glueless wigs, natural edges wigs, and colored wigs are all the most natural wigs. Pre-plucked hairlines make them very similar to real human hair, and the air cap design makes the wig not only natural but also very comfortable and breathable to wear. If you are looking for a natural and invisible wig, the ohmypretty wig will never disappointed you.
Comment