What is the OhMyPretty Wigs back-to-school sale?
Aug 07,2023 | OhMyPretty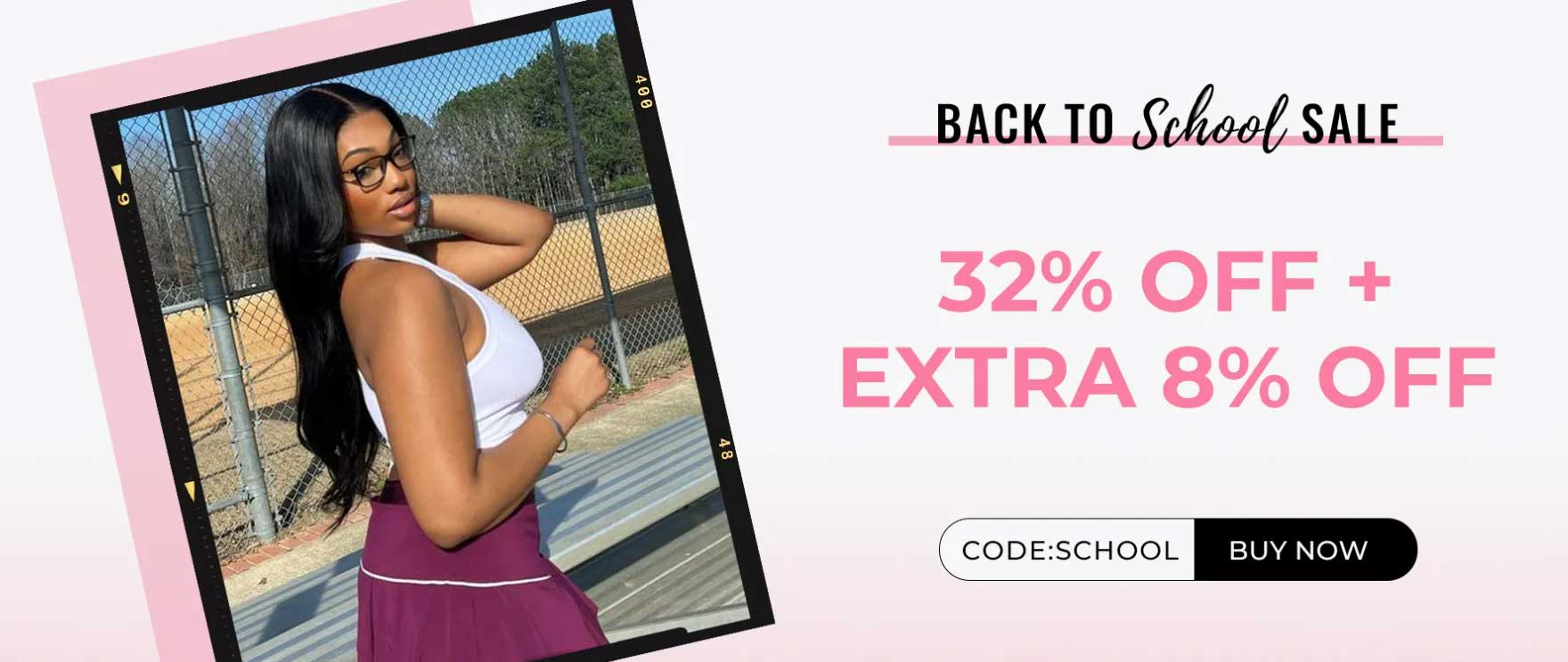 OhMyPretty Wig back-to-school sale is coming! There, you can get more high-quality wigs than other bands at an affordable price. Because this promotion is really affordable, you can buy your favorite wig through the promotion.
What is the OhMyPretty Wig back-to-school sale
OhMyPretty Wig Back-to-school Sale: 32% off + extra 8% off with code: school
Range: sitewide
Code: school
This is OhMyPretty Wig's annual large-scale promotion, which is long and strong, and is the best time for students to stock wigs before returning to school and the stock period for female consumers. That's why OhMyPretty Wig has launched this "back to school" promotion.
If you are never trying a wig before, you can buy a wig and try it out for this back-to-school sale. All of our products can participate in the event, of course, we recently launched a number of new wear and go wigs worth you to try. You can visit our official website to buy: ohmyprettywig.com. you can also go to our official TikTok account: @ohmyprettywig. Besides shopping, you can see many videos about our wigs and real customer reviews on this official account.
What wigs worth buying on the back-to-school sale
It is in August, a very hot summer season, so we can prepare some breathable and airy wigs in such hot weather. So, if you are a woman who is easy to sweat and can't stand the heat, you'd better try a wear and go wig. And there are many hot sale glueless wigs for you.
Prebleached wear and go wig

The pre-bleached wig is a new upgrade wig designed for busy women, it can help you save a lot of time and money to bring you an immaculate outlook at the same time. As we all know, the wigs must have many little black wig knots on the wig cap, it will look very face and not melt well with your skin, and you should bleach the knots by yourself.
If you never buy a wig, you will don't know how complex it will be. You must buy the wig bleach and the wig brightener and other tools to bleach a wig. Not only does it take a lot of product, but it also takes time and some skill to bleach the knot properly, and these are materials that you need to buy separately from the wig. The complicated process does not guarantee a 100% success rate, and you will most likely bleach your hair. The dosage, how to bleach, and the time of bleaching are all strictly controlled. Not enough bleaching is good, too much bleaching will discolor the hair.
However, these technologies are already mature in OhMyPretty Wig, we can provide you with a pre-bleached finished wig to you and you can wear it directly. Without any cost or time cost, it is perfect.
Real customer reviews in the same wigs.
Highlight brown wear and go wig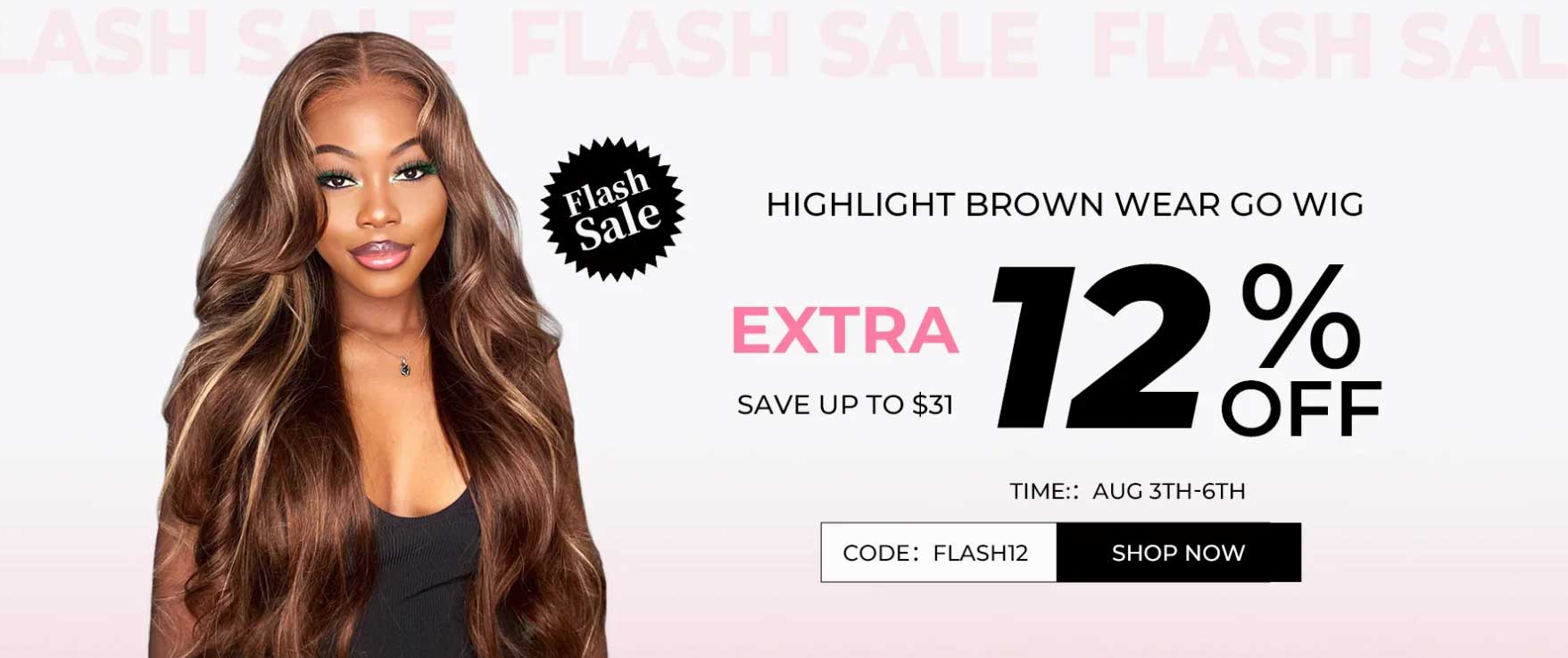 Highlight brown wear and go wig is the best sale colored wig in OhMyPretty Wig. If you are looking for a colored wig that suit for the hot summer, you can buy this one directly. The wig is very hot on TikTok, because of its special color and fashionable shape, it has won the love of many girls.
The fact that this is a wig to wear and go adds a number of advantages to it. With the development and the continuous improvement of the wear and go wig, more and more people choose it as their first choice in the hot summer. 3D dome cap makes the wig can wrap your head and the elastic band inside the wig increase the sense of security. Pre-cut hairline and pre-bleached wig knots and really glueless, you can wear it in only 3 seconds.
If you're worried about whether this colorful wig will look fake, I can tell you for sure it won't. All the OhMyPretty wigs are made of 100% real human hair, super soft and smooth even better than your own hair. If you still have doubts, you can watch the following customer review.
Real customer reviews in the same wigs.
Other new wear and go color wig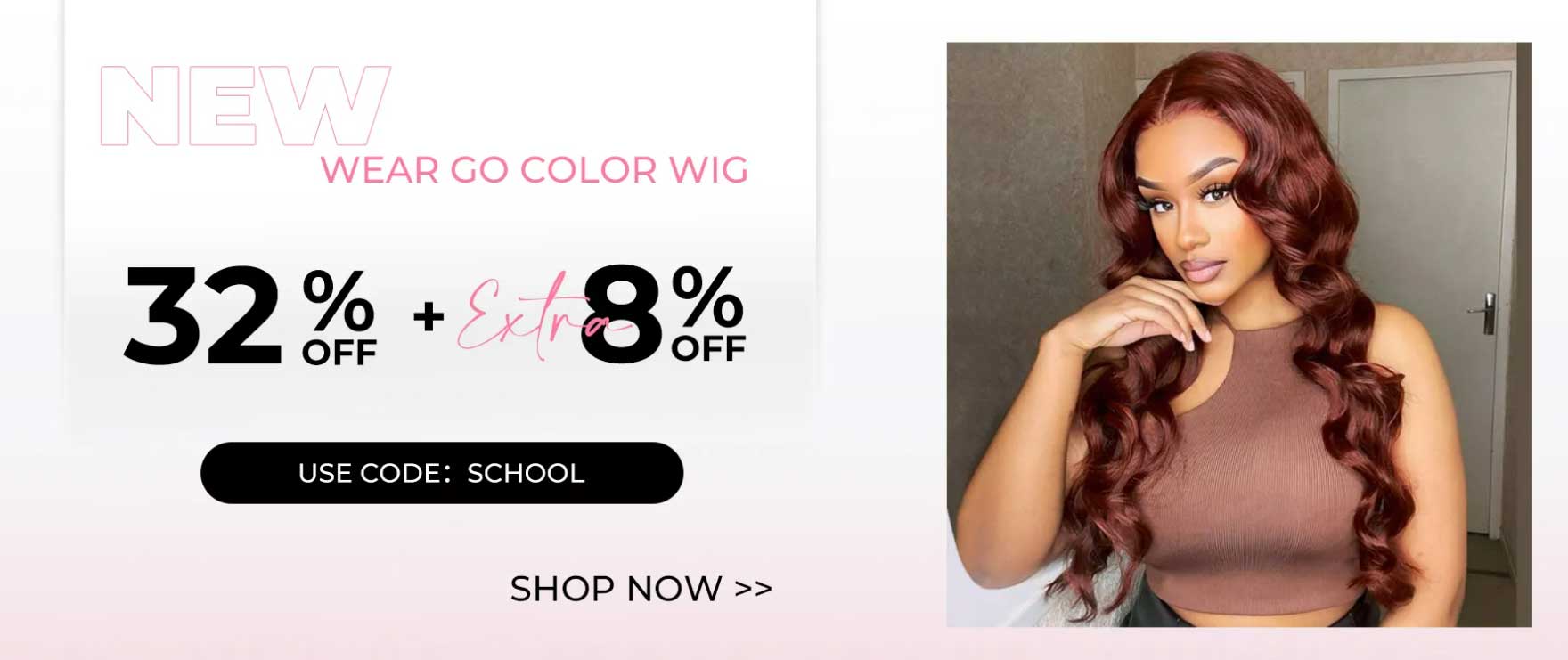 Now you may understand what is wear and go wig, now you can choose a wig that suits you, and you can buy it at a very affordable price because the back-to-school sale can be very amazing.
About the hair length, you can choose from 10-30 inches. About the hair texture, you can get a straight, body wave, water wave, kinky curly, loose deep, and so on. About the color, if you want to wear it in your daily, you can choose a natural black, brown, brown highlight, and so on. If you want more bombastic wig colors, there also have pink, blonde, blue, and grey.
Real customer reviews in the same wigs.
Final words
OhMyPretty Wig back to school sale is really worth trying, although there are many promotions in our store, you can't lose this opportunity to get a beautiful wig. Hurry up and pick!
Comment