What are Weft Hair Extensions: Beginner Friendly
Jun 01,2023 | OhMyPretty
As someone who has never touched any wigs or extensions, are you confused about the difference and which is more affordable? And how do I choose products if I want to choose hair extensions? Read on.
What is weft hair extensions
In simple terms, weft extensions are the process of attaching the weft to your head. Unlike traditional wigs, which are worn whole, hair extensions simply hide piece after piece inside your natural hair to add volume or lengthen it. Compared to the current more popular glueless wig, are very natural, and worth our try. It's much more comfortable than wearing a wig, and it's natural because most of the hair that's sticking out is your natural hair.
What is a weft in hair extension
Weft is usually made up of strands of human hair sewn onto a super thin cloth strip by machine or manual means. In this way, human hair is made into a long weft that can be used for extensions or placed in your natural hair to add to your own hair. There are several reasons why people change their hair this way:
Why we choose weft hair extensions
1.Natural and authentic:
You don't need to completely hide your real hair and wear a wig. Hair extensions can be done directly on top of your real hair. They don't change your original hair but just add a few weft extensions.
2.Easily Increase the volume of hair:
Some people may suffer from frequent hair loss, resulting in very thin hair, which is very unhealthy looking. In this case, you can use weft extensions to help you quickly improve thinning hair. You just need to attach the weft to your hair or fasten it to your head, and you can easily have full volume and healthy hair.
3.Lengthen hair:
More people choose to use hair weft to extend their hair, realizing the need to quickly change from short hair to long hair. You might notice celebrities or Internet celebrities, whose hair is getting longer and shorter, but they're not really getting a haircut, they're getting latitude extensions. The true extent of these extensions is not perceived by the average person. If you want your hair to grow out quickly, it's almost impossible, but if you opt for weft extensions, it's easy to do.
6 Different weft extension attachment methods
Sew in Weft Hair Extensions
Sew in weft hair extensions usually involve sewing the weft into your natural hair.
You need to comb your hair, and then part a slit in the middle of your hair, and then make a horizontal braid along the slit from left to right, and then you can fit into the braid with the proper length of weft, you can buy kinky curly sew-in hair extension directly, and you can pick up any pattern and color you like, preferably similar to your natural hair, this will allow for better integration.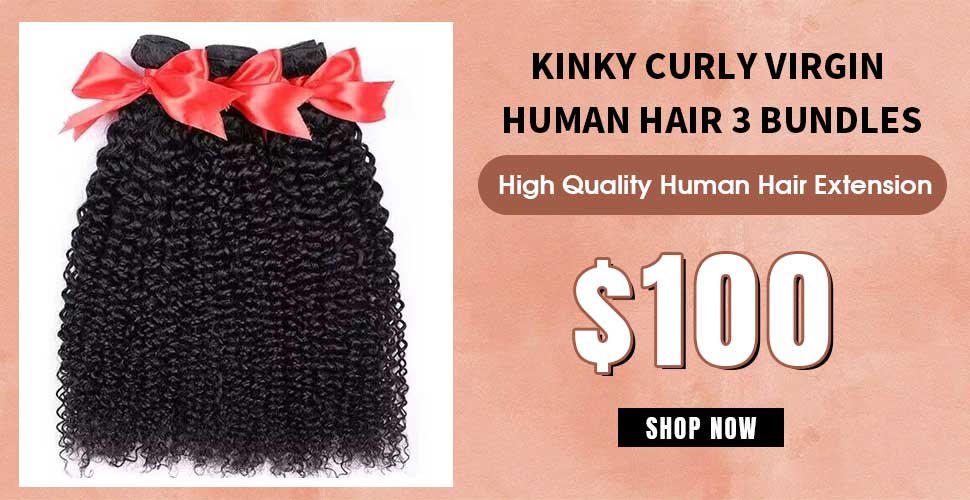 Clip In Hair Extension
This is a kind of wig with a clip itself, which is flaked and can be fixed directly on the head through the clip. Compared with other Hair Extension methods, this clip in hair extension is more convenient and faster. You can complete the whole wearing process by yourself by looking in the mirror, without the assistance of others. The extensions are also very natural, and the clip itself does not take up much volume. As long as it is hidden in the hair, it can be completely invisible.
The clip in hair extension I recommend is water wave, with natural curl and real hair, so as not to look fake. But you need your own hair to be a water wave so that it fits in better with the wig, the two blend together.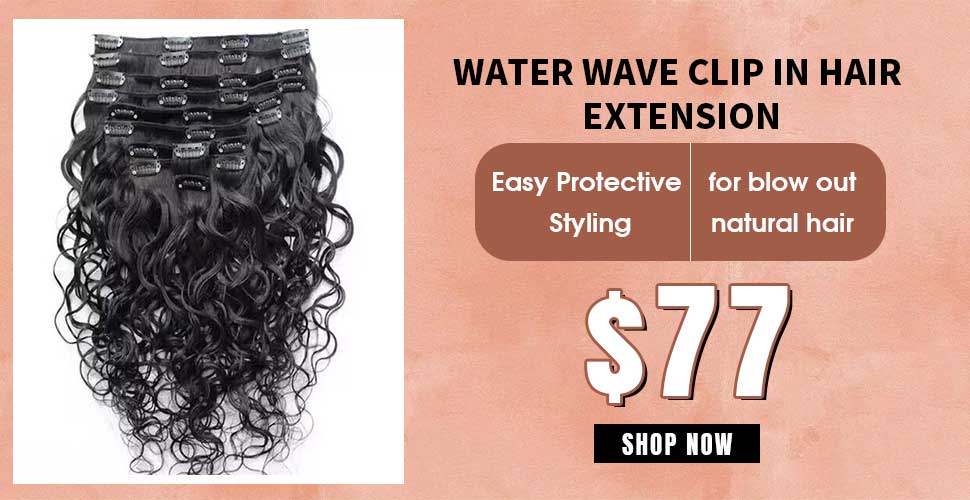 Ponytail Extension
These hair extensions are very similar to bundles, but the difference is that there is an extra strand of hair at the tail. This is to make the ponytail more realistic. You can wrap the weft around the base of the ponytail once you've tied it, then wrap that strand of hair around it to cover the rubber band and seams between your real hair and the wig.
If we wear a ponytail with our own hair, it may be thin, unflattering, and not quite the length we want. Ponytails are generally long to look good. So we can change our styling with the help of ponytail extensions.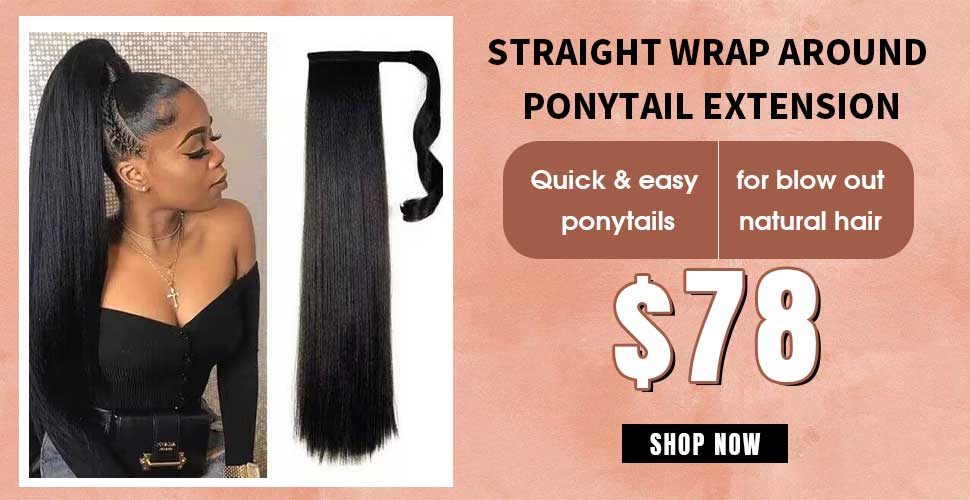 Hair Weft Extensions
This is typically made up of a lace frontal or closure and 3 or 4 bundles. If you don't want to add extensions to your hair alone, you can try creating your own wig using hair weft extensions. The process is simple, and you only need to sew once to use it for a long time.
You need to prepare a mannequin head and sew the frontal and bundles onto a lace hair cap to create a complete wig. Deep curly hair ectensions should be lighter and more ventilated as opposed to the lace frontal wig, and the size you sew should be more appropriate for you.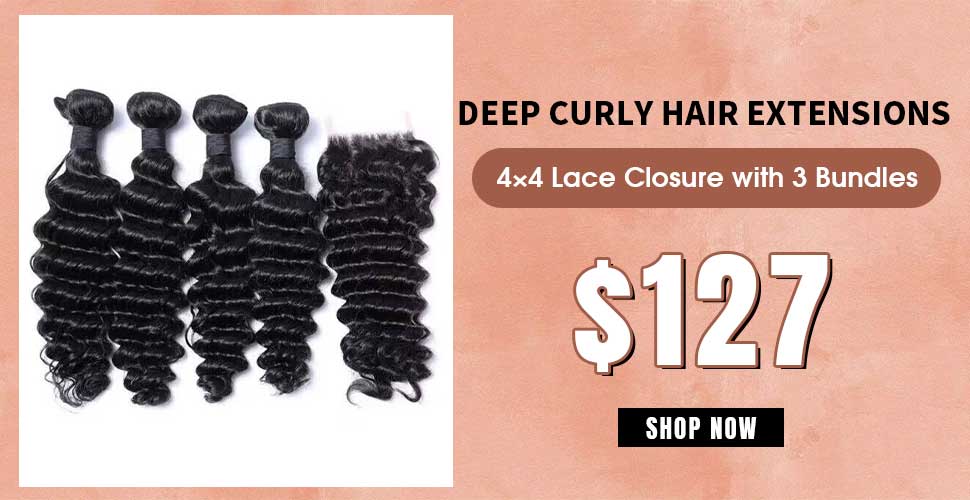 V Part Hair Extensions
Thin part hair extensions is actually more like a wig, but it's not a full wig. There is a V-shaped hollow at the top of the wig, which allows you to expose your real hair to achieve the most natural and realistic effect of wearing the wig. It's also very easy to put on. You just leave out the V-shaped part of your hair and cover the rest with the wig.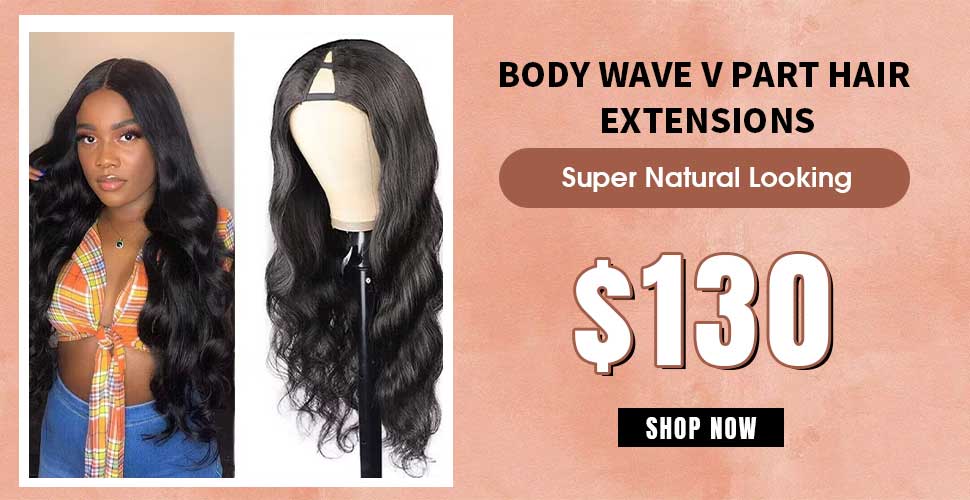 U Part Hair Extensions
The role and function of U part Hair Extensions and V part are the same, but the area and shape of the hollowing out on the top of the head are different, but their wearing effect and wearing method are the same, which can help you achieve the best wearing effect in the most natural situation.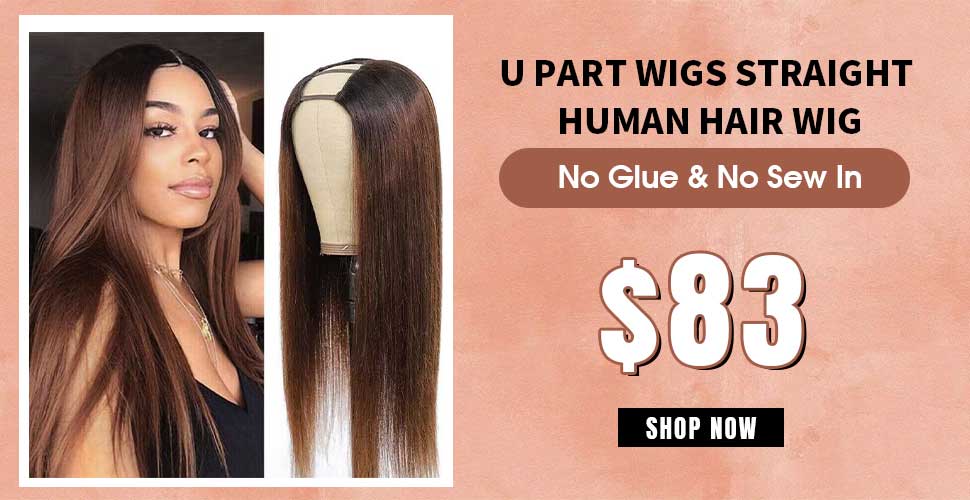 How much are weft hair extensions
Different weft hair extensions work differently, and their prices vary. But the price difference is not very big, generally ranging from dozens to 200, but not very expensive, this price for most people can afford. Compared to going to the salon to get extensions, this do-it-yourself thing definitely helps you save a lot of money.
Do weft extensions damage your hair
Many people may be concerned about whether hair weft extensions are harmful to the scalp, as they require extensions to be attached to your own hair, putting an extra strain on the scalp compared to traditional wigs. In fact, prolonged hair extensions can cause some damage to the hair. But our hair extensions generally do not wear for a long time, generally before going to bed, if you wear for years, it is certainly not good for the scalp. But if you master the right way to wear it and do a little hair care, you'll be fine.
Final words
In short, if you want to choose hair extensions, there are many kinds of products you can choose from. Clip in hair extensions, ponytail extensions, and hair weft extensions, are all very good choices.
Comment