What are Weft Hair Extensions and How to Sew It
May 19,2023 | OhMyPretty
If you buy a frontal and bundles or are a beginner for wigs, you may want to know what weft hair extensions are and how to sew them. This is a very simple thing for an expert, but for a novice, it's a little more complicated. But read this article and you'll get the hang of it.
What are weft hair extensions: all you need to know about it
If you want to sew a wig by yourself, the thing you should prepare is frontal & closure, bundles needle, and thread. We use these things to make a whole wig that can be worn, this process is called weft hair extensions. Traditionally, the wig should be made of 1 frontal or closure and 2 or 3 bundles, so that you can get a beautiful wig by yourself.
Weft hair extensions: Frontal & Closure
The frontal is made of high-quality HD lace and 100% human natural hair. The frontal commonly uses the hair inset to the lace by hand made. A lace frontal is a long strip that wraps around your hairline and the front of your head. This is the first step that you should do when you sew a wig, the frontal is made of lace and its purpose is to help you create a natural hairline. When the wig is finished, the lace frontal is combed back to hide the stitching and make the wig look natural.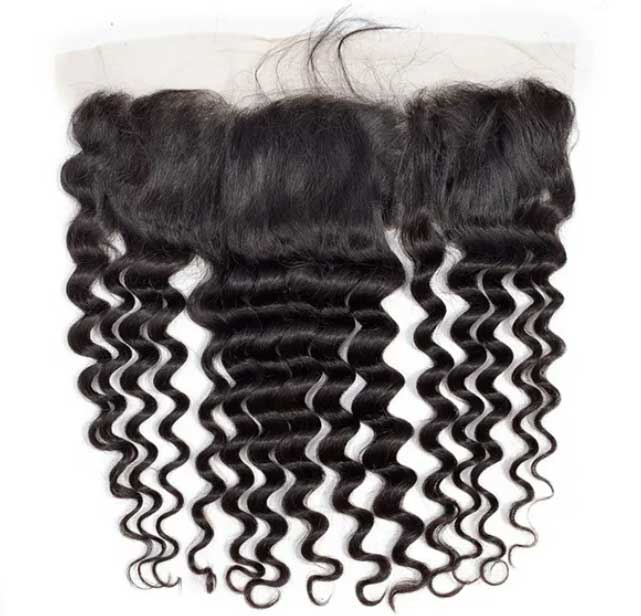 Weft hair extensions: Bundles
The bundles were used to form the rear hair and row by row were stitched onto the wig cap after the frontal was fixed on the front of the wig. In general, you'll need two or three bundles for a wig, depending on how dense you want the wig to be, and the size of your head circumference.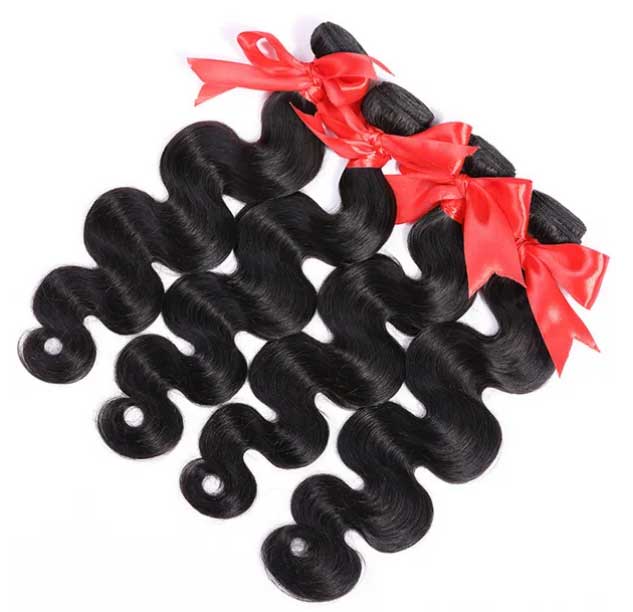 Why do we choose weft hair extensions
You might ask, why not just buy a finished wig when it's such a hassle? In fact, hair extensions still have many advantages, such as it is very thin and light. The traditional wig consists of a lace frontal with a machine-made part of canvas, so the use of very light materials is not allowed and the sewing of the wig cap is relatively heavy. But if you choose weft hair extensions, you can sew them onto a lace wig cap and wear them yourself, which greatly reduces the weight and thickness of the wig and makes it more breathable to wear. And the wig will be relatively cheap, which can reduce your expenses. And just like a normal wig, it can be sewn and worn without attaching it to your own hair, putting no burden on your scalp.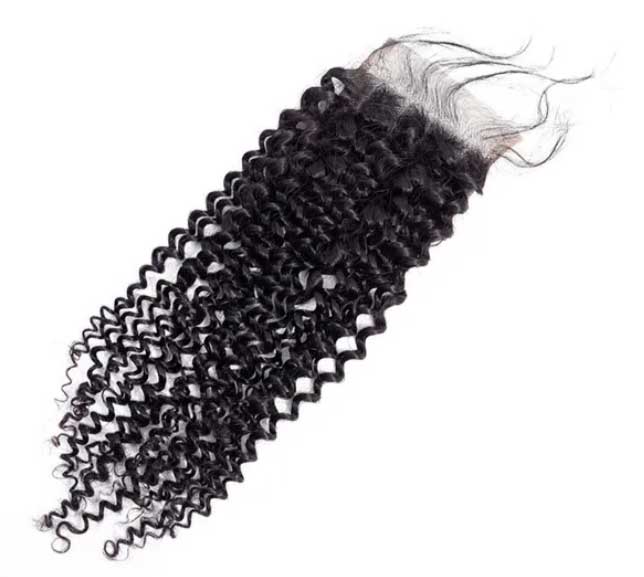 Do weft hair extensions damage your hair
Of course not. If you choose to go to the barber's, not only is the price very high but also can cause serious damage to the scalp. People who have extension hair know that hair extension is to tie strands of hair to your natural hair, hair will be heavy hair hanging every day, for a long time, hair loss will be very serious, and even baldness. But weft hair extensions won't cause these problems, and it's even thinner than a normal wig, so don't worry.
How much are weft hair extensions
In general, lace frontal and bundles are sold together and cost between $100 and $200, depending on the shape and length of the wig you choose. A product typically consists of 1 piece of lace hair and 3 or 4 bundles that can be stitched together to form a complete wig.
Sew in weft hair extensions near me
Things to be prepared to sew in weft hair extensions
A lace frontal
Four bundles
A wig cap
Write marker
Mannequin head
Needle and thread
Scissors
T pins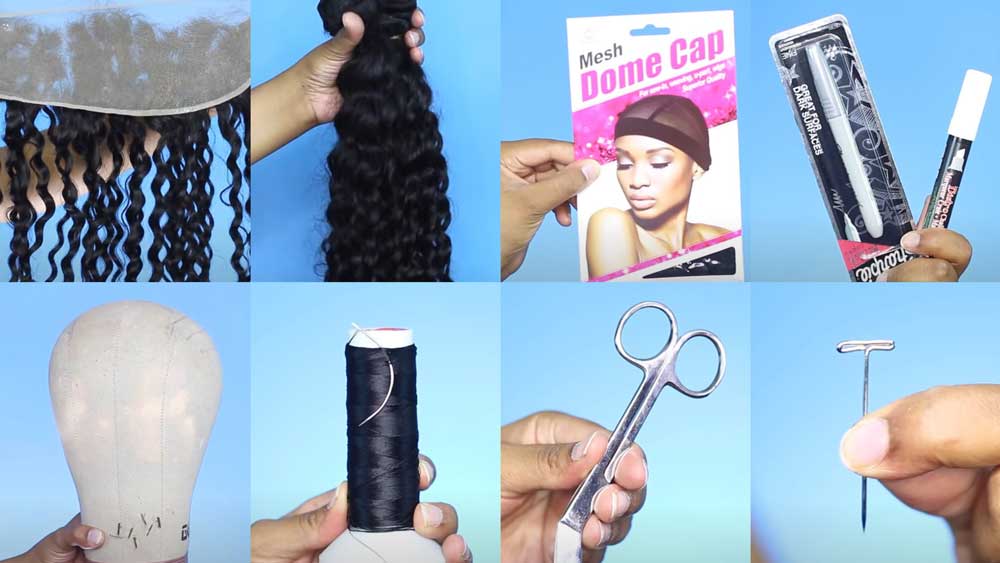 Detailed step on how to sew in weft hair extensions
Step 1: Place the lace hair cap over the mannequin head, making sure the hairline is covered by the wig cap. Attach the wig cap to the head model with a T-pin.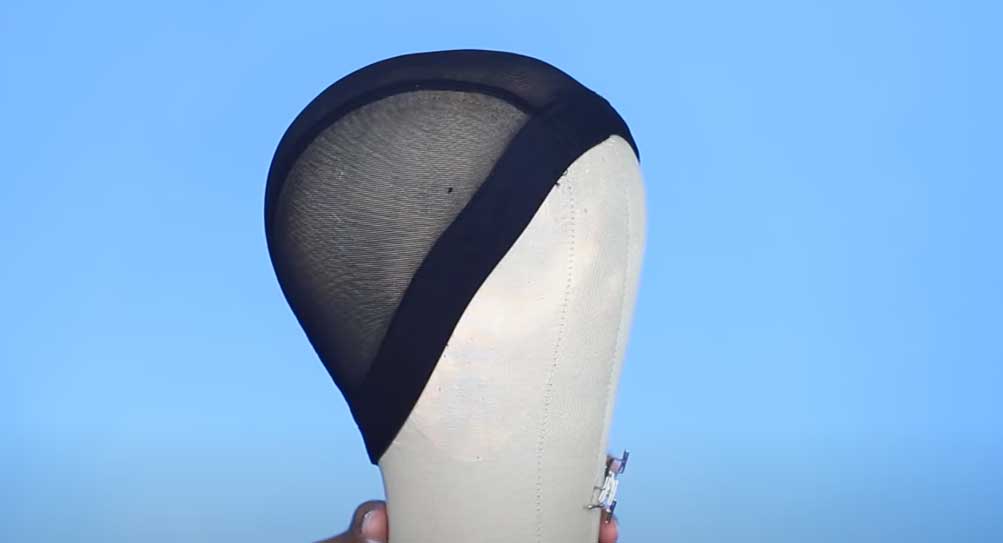 Step 2: put your closure or frontal to the front of the mannequin head and use T pins to pin it down. Once this step is done, the rest of the operation will be much easier. You can put your hair up and on top so it doesn't interfere with the rest of the process.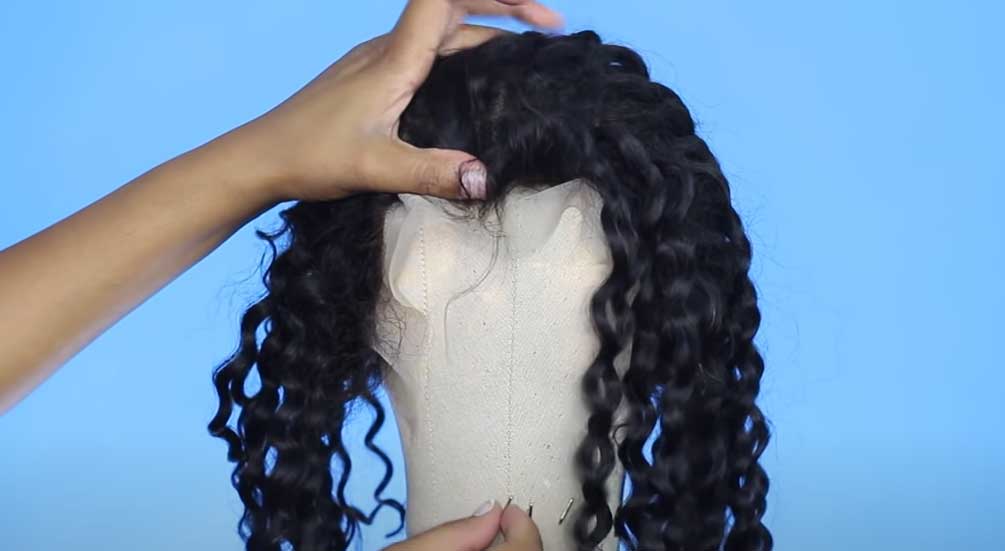 Step 3: Use a white marker to mark the junction behind the frontal. Then use a white marker to mark the end of the hair layer by layer. The straighter the painting, the better. It will directly affect the effect of wig production. The center is about big enough to fit a finger.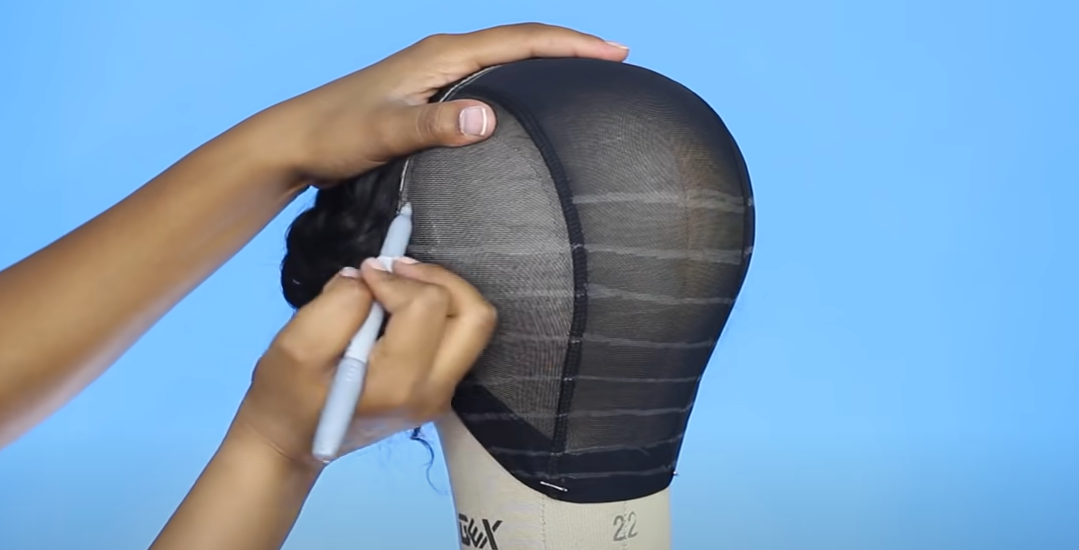 This is what it all looks like.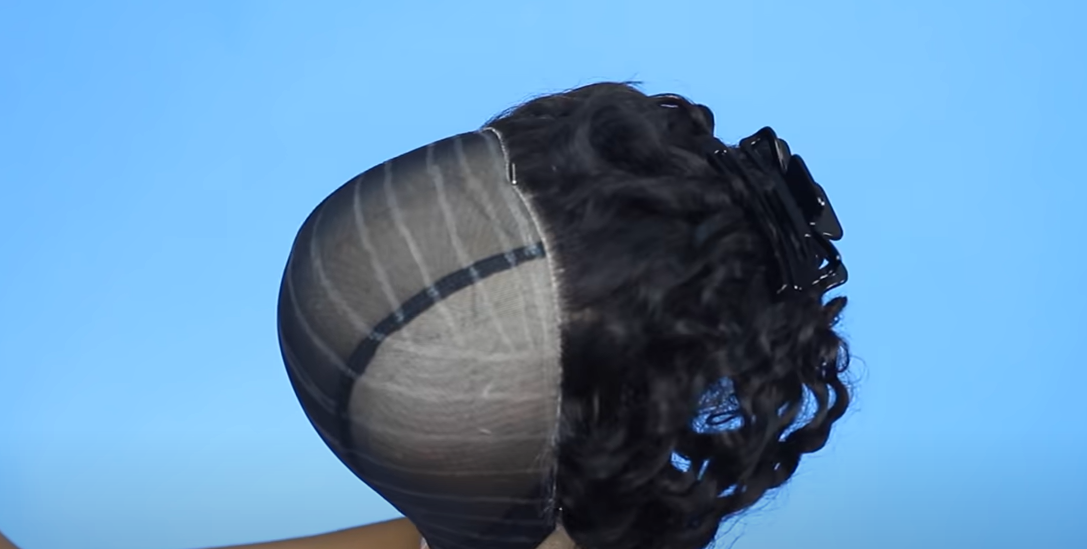 Step 4: Starting at the end of the hair, sew the bundles onto the wig cap and sew them up layer by layer. Of course, if you have a sewing machine, you can sew with a sewing machine.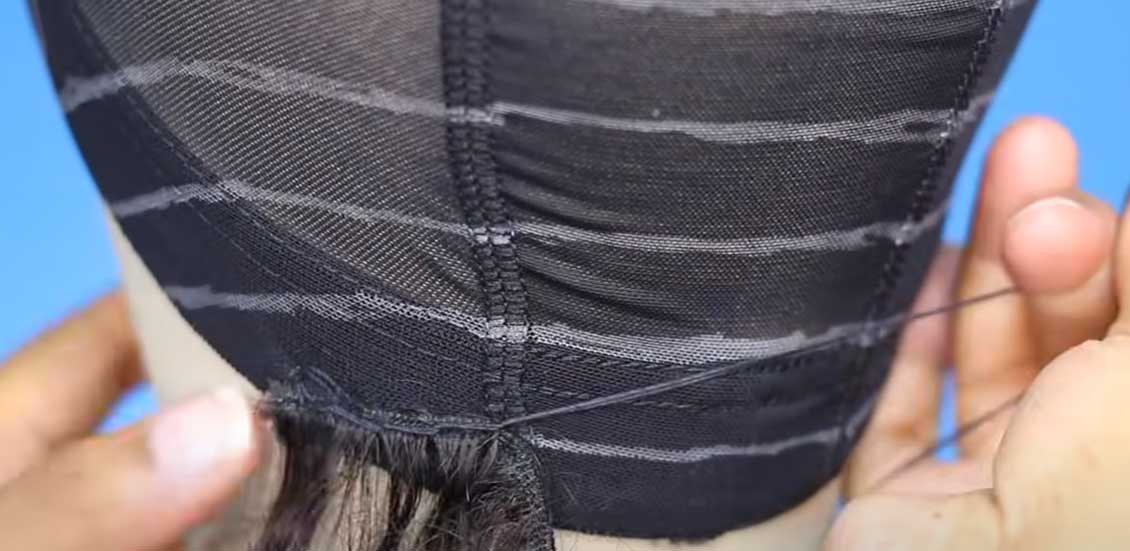 Step 5: Sew together the junction of the frontal and bundles.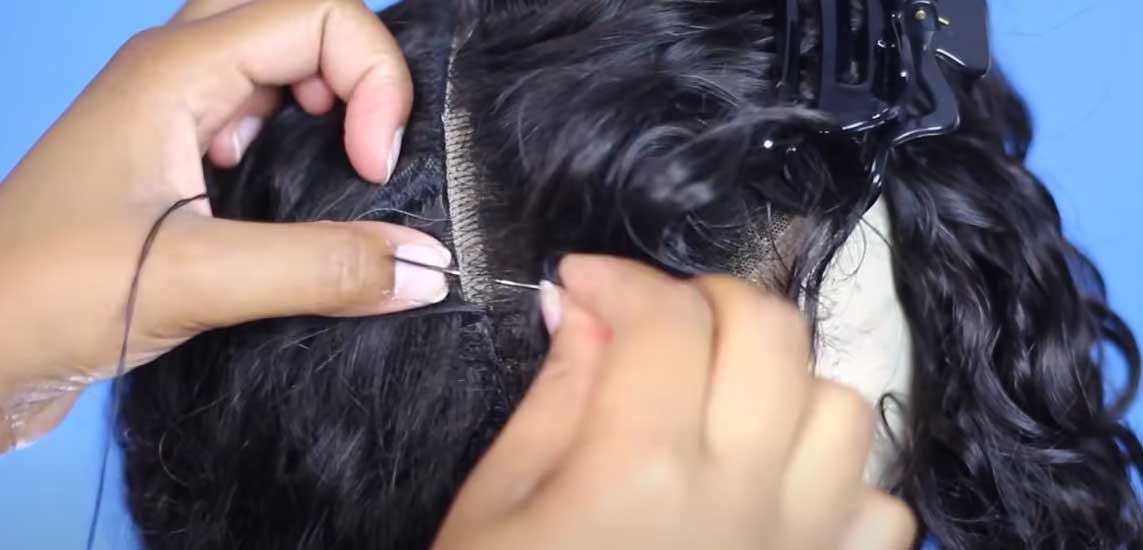 Step 6: After the hair is combed, the wig is made and ready to be worn.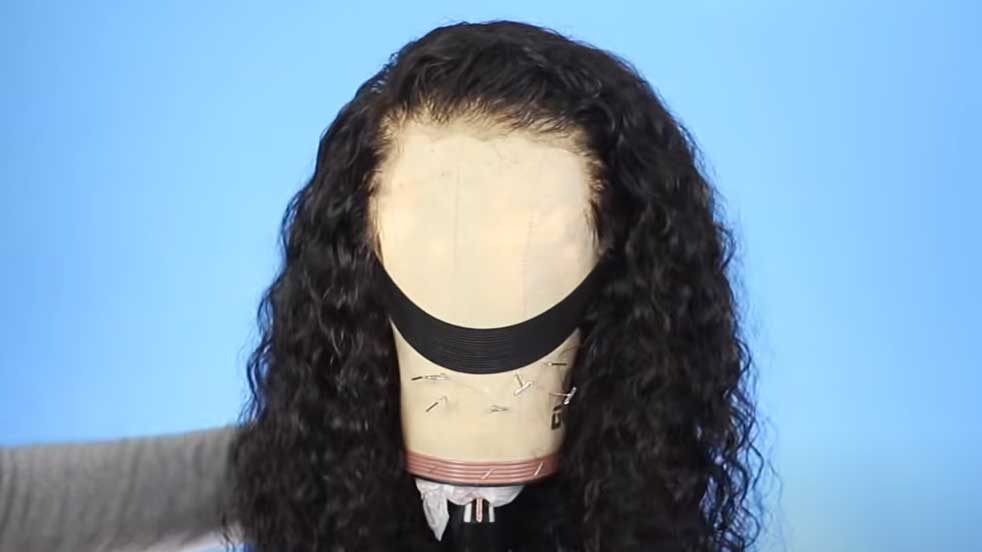 Sew in weft hair extensions pros and cons
Pros: the weft hair extensions can last longer, it is not easy to wear out, and the price of the weft hair extensions is less expensive. And also, it's very thin, breathable and comfortable, which can help you instantly add volume and length, and it's less harm to your natural hair.
Cons: sewing a wig may require some skill, but it is not easy for a wig beginner. And the process is very time-consuming. Sewing yourself can be difficult to take care of.

Final words
Every wig exists for a reason, and every wig has its own advantages and disadvantages. If you want to experiment with weft hair extensions, check out ohmyprettywig.com. You can choose any texture you like.
Comment