Trying out Blonde Wigs for Black Women
Jul 25,2023 | OhMyPretty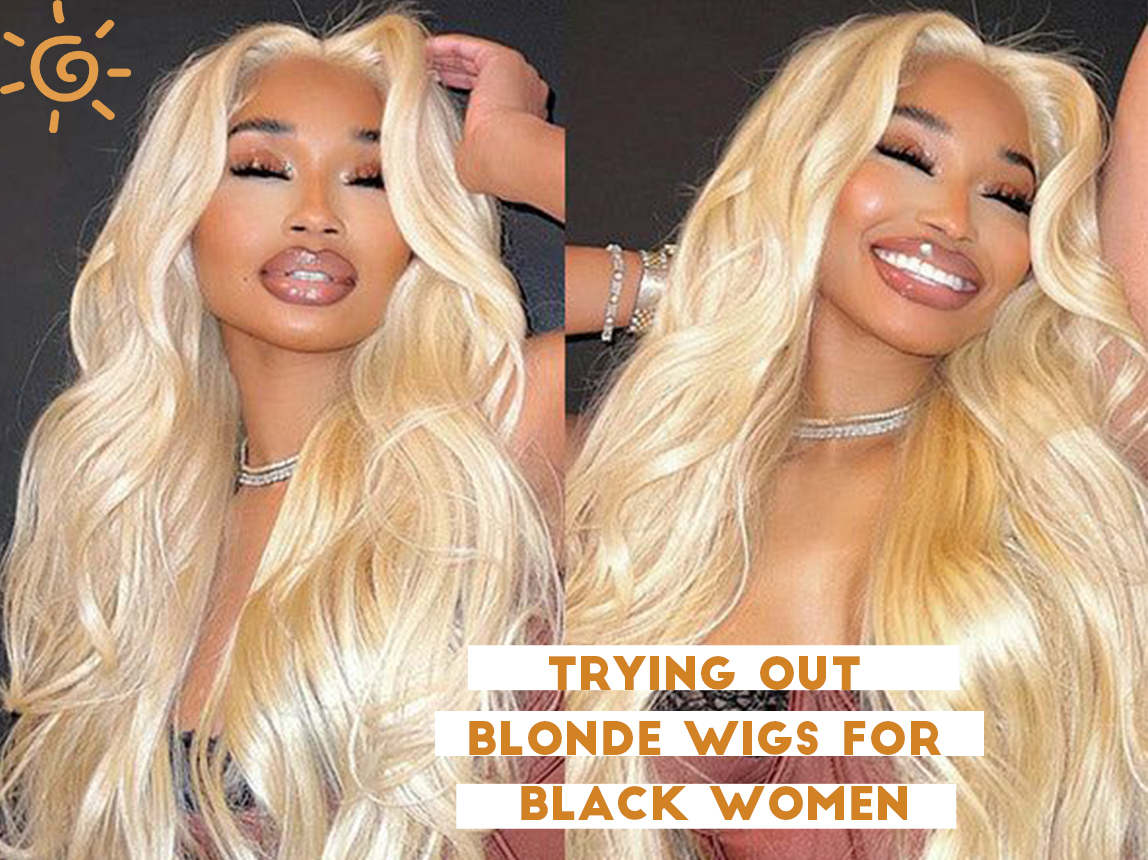 The blonde wig is worth black women trying out. The bright color combined with the unique hairstyle will make you stand out in the crowd. If you want to make some changes to your hairstyle, try out the blonde wigs for black women.
What is a blonde wig
Blonde is a color that is not as vulgar as gold. It's a color that everybody can control and it is also very suitable for daily wear or attending some important activities. Most superstars and famous influencers will choose to wear a blonde wig because it is really shining and can show your healthy complexion better. Whether it is on Tik Tok or Instagram, the blonde color is always hot among the girls.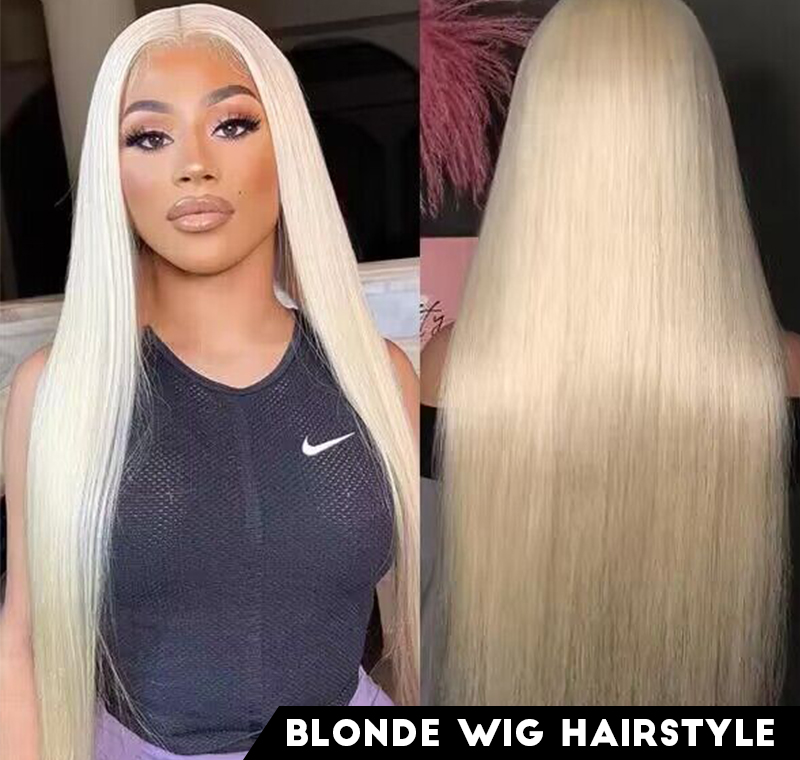 Blonde is not a simple color, as we all know, the colors are varied, and the color of the same color system will vary greatly because of different tones. As for a wig, we commonly have 613 blonde wigs, a #27 Honey blonde lace front wig, and a #30 Strawberry blonde wig. And the differences are as follows.
What's the difference between all kinds of blonde wig
There are many blonde colors in our life, but when it comes to blonde wigs, people always think about these three blonde colors: 613 blonde wigs, #27 Honey blonde lace front wigs, and #30 Strawberry blonde wigs. If you don't distinguish them carefully, you will think they are the same color.

613 blonde wig
This is a basic color of the blonde wig, if you are a beginner of the wig, the first color you'll be exposed to is 613 blonde wig. The color of 613 is very bright and it is very close to write blond, is really like the South Korean girl group's hairstyle. If you want to keep up with the trend, a 613 blonde wig must be the best fashion item.
The color of it is the lightest blonde among all the blonde wig colors. This color is all-match and you don't need to worry whether it will suit you or not.
#27 Honey blonde lace front wig
This is a color that is between the honey color and the 613 blonde color. If you think the 613 color is too light and you want to buy a more low-key color, you can choose this #27 honey blonde lace frontal wig. The color saturation of it is higher than 613 and can be soft and smooth. The yellow tone of this color is higher than 613. 613 is more likely to be the color white and the honey blonde is more likely to be the yellow. This color is more suitable for our daily wear and it also be all-matching.
#30 Strawberry blonde wig
This is a color that is darker than 613 blonde and the #27 honey blonde. It's a color that is between blonde and brown. If you think the brown color wig is too normal, you can try this strawberry blonde wig, it's a color that combined blonde and red, creating a color that is light than red and deep than blonde so it looks like a little reddish gold. The color is like a union of strawberry and blonde, so we like to call it a "strawberry blonde wig"
Blonde glueless wig installs
1. Blonde glueless lace frontal wig install methods
Adjust the wig size by adjusting the elastic band inside of the wig to fit your head circumference.
Under the head, put the elastic band on the head, fold the lace and then put the wig on.
Adjust the head to the right place and then use a hot comb to make the wig smooth.
2. Colored wig-wearing tips
- Do not put on the wig directly, you should lower your head and wear the elastic band first, and then fold the lace, this can reduce the risk of lace wear out, and make the wig-wearing effect much better.
- Manage the hair after you wear it to make it flatter. You can use the hot comb to let the hairline smoother and flat. And you can also use a hair wax stick to make the hair or hairline smooth. After all the process, you will get an immaculate blonde hairstyle.
- Store the wig properly. This will prolong the wig service time largely and it also can prevent the color fade in a short use time. Take care of the wig in time and wash it in time, store it in a proper place, and you will get a wig that is always new.
3. Blonde wig clothes matching
A blonde wig is a colored wig with bright colors, you can choose some dark colors to match this wig, such as black, brown, and grey. If you want to have a clean and refreshing feeling in your outfit, I personally recommended you wear a white T-shirt or white dress. But this wig is versatile and you can wear it any way you like.
Final words
Blonde wigs must be a new trend in this hot summer, whether it is 613 blonde, #27 honey blonde, or #30 strawberry blonde, they all can bring you a refreshing and fashionable feeling. So, it is really worth trying. If you have other wigs want to try, welcome to our ohmyprettywig.com.
Comment