The most popular wig types for 2023
Apr 28,2023 | OhMyPretty
With the development of the wig industry, more and more people choose to wear wigs, today we recommend a few very popular wig types in 2023, so that you can more quickly choose their own wigs, so that you quickly become a fashionista!
The most popular wig types for 2023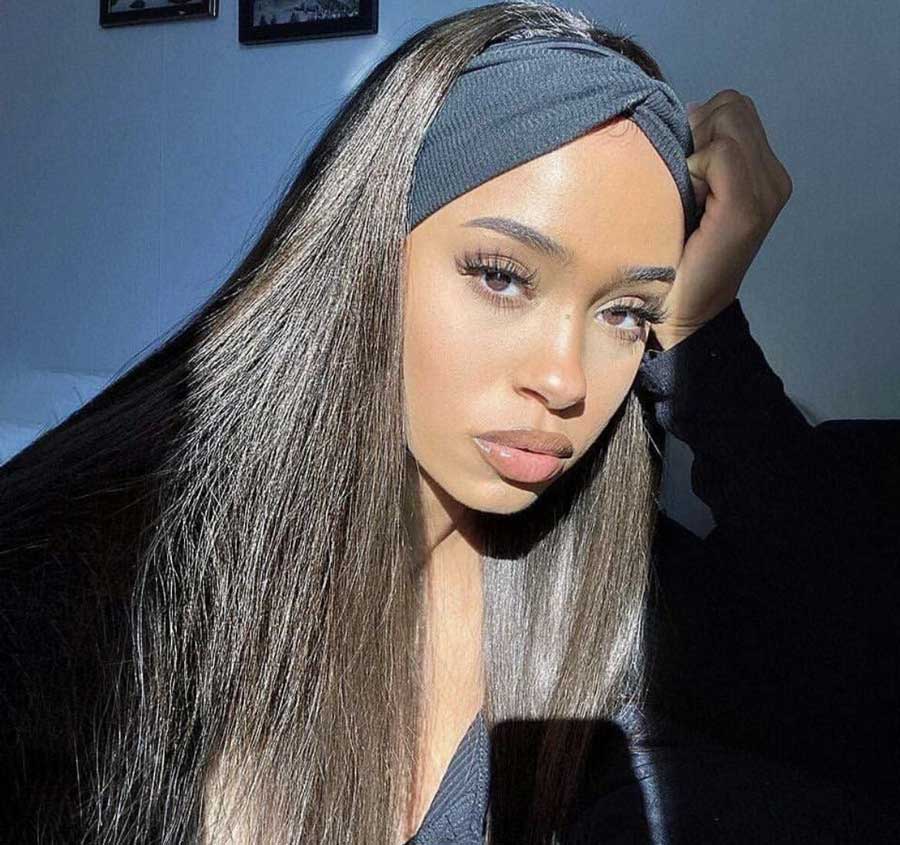 There are two types of lace wigs, those that require lace trimming, and glueless wigs, both of which have many advantages.
Glueless wig: This is a wig that has become popular in the last few years and is selling very well and very popular this year. Because it is the easiest wig to wear, it can be put on and off in three seconds. Choose this kind of wig, you do not need to consider the problem that sleeping will mess up the hair, also do not need to consider the hair wearing steps of the cumbersome problem, because this kind of wig is not the need for glue, can be worn directly. So, you can take it off when you sleep.
There is no extra lace like other wigs. You don't need to make any changes to the wig yourself. You don't need to trim the lace. They are also very cheap. You only need to buy the wig, you don't need to buy glue and other tools, we are complimentary with a small comb and hair cap, it is perfectly enough for wearing the wig, there is no need to have any extra expenses.
Wig needs glue: Although the wearing process is a little more complicated than glueless wigs, it also has many advantages. The lace edge of this wig is untrimmed and needs to be trimmed yourself. You'll be in a bit of trouble, but tailoring the lace to your hairline will better match your skin and head size. Attaching a wig with glue will keep it in place and you won't have to worry about it falling off during daily wear. Moreover, the joint of wig and hairline is pasted with glue, and the lace will be integrated with the skin, more highlighting the real effect.
2.Machine made wig
This kind of wig will be cheaper than the lace wig, because the wig cap is made by the machine, there is no manual cost, the cost will be lower than the lace wig. But the wig is also made of 100% human natural hair, and the reason why it doesn't need to be artificial is because there is usually no hairline that needs to be exposed, so there is no need to use lace. The most popular types of wigs are bang wigs, u part wigs and headband wigs.
Wig with bangs: It's good for girls with longer faces because bangs tend to be longer, which can take up almost a third of your face. If you have a small face, it's not going to look good, but if you've never had bangs and want to try it out, it's okay.
U-part wigs: This is a wig with a U-part hollow at the top, allowing you to see your own hair through the hollow. This is a clever design that is 99 % realistic, because all that is sticking out of the cracks and hairline is your real scalp and hair.
headband wigs: It's also a popular machine made wig that comes with a headband that connects the wig to the real hair, naturally creating a realistic hairline. With this wig, you can have a sense of style and realistic effect at the same time. As long as you choose a hair color that is close to your natural hair color, you won't see any flaws.
Why are wigs so popular
Hide hair problems: For one thing, wigs can help us hide health problems with our hair. Young people with stressful lives are more likely to suffer from hair loss, baldness and other problems. You can choose to wear a wig to hide the hair problem and make it look like you still have healthy hair. You may suffer from these hair problems for a long time, and become less confident and have low self-esteem. Let wigs help you regain your confidence and keep your hair dark, shiny and healthy. You don't have to worry about wigs being noticeable, and wigs today are generally invisible to normal social distancing, so you can safely experiment. Hopefully, wigs will help you gain more confidence and make every day of your life more exciting.
Temporarily change hairstyle: You can temporarily change your hairstyle by wearing a wig. For example, most people choose colorful wigs for this reason. You don't have to go to the barbershop and spend a lot of money to get a hairstyle that won't last. When you want to change your look, you only need to wear it briefly. While going to the barber's may not cost as much as a wig, you're ignoring the fact that the damage you're doing is your own scalp, and it won't last very long. If you don't do your hair right, it may only last a few months. It can also reduce the quality of your hair from chemical damage. It's perfectly okay to keep a wig for a year or two once you buy it, as long as you keep it properly and care for it.

In addition, wigs can achieve the effect that your own hair can't reach, such as your hair is very dry and frizzy, then you basically can't grow long hair, because the longer the hair will be more serious nutrition loss, long hair will make your hair look bad, dry and split problems will be very serious. You can choose to buy a wig, which can be up to 30 inches long, to satisfy your desire to have long hair.

Quick change of hairstyle:

Wigs can help you complete makeup changes in as little time as possible, allowing you to do your own styling without leaving home, and you can choose any colors and styles you like. Wigs aren't set in stone, either. You can use a curling iron to shape and dye your wig at will, so you can buy just one wig and get a variety of hair styles. Wearing a wig is very convenient and usually takes less than 20 minutes. If you choose glue-free wig, it is more convenient, can achieve wear&go, very convenient and time-saving.
Final words
Here are some popular wig types and why they are popular. We can see that this wig is very suitable for every day, versatile and fashionable, and can meet our daily needs to cover hair problems or change the style. If you're a beginner, you can try a glueless wig, which is easy to get started with. If you have a wig type you like, check out ohmyprettywig.com.
Comment