How to Create Rich Auntie Vibes by Using a Wig
Aug 03,2023 | OhMyPretty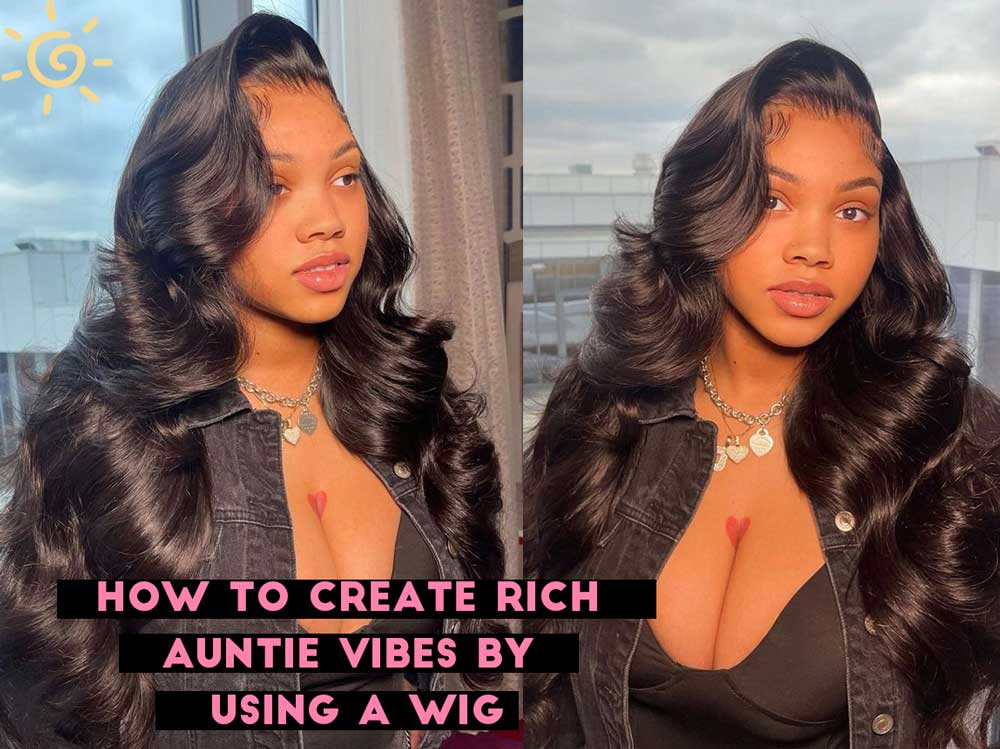 Rich auntie vibes are a hot word on the internet in recent years, many women like to create rich auntie vibes by changing their hair or outfits. And many girls are absorbed by these trends and want to be a "rich auntie". How to create a rich auntie vibe by using a wig? Let's move on.
What are rich auntie vibes?
"Rich auntie vibes" is like a fashion trend that all the girls pursue the rich auntie style. They can change their hairstyle or outfit to make them looks like a rich auntie. Rich auntie is not a derogatory term, but a word that shows the woman's beauty of independence or confidence. It will make you look very mature and pricey, and create a classy image.
What is the rich auntie aesthetic?
The general characteristic is mature and pricey, they usually choose some very designed clothes, plus some exaggerated or look expensive accessories to make them look very rich. And send out the rich auntie vibes. They usually have the same aesthetic and will be dressed so that you could tell she was a "rich auntie."
Clothes:

Clothes with a sense of design like maxi dresses, boubous, balloon sleeve blouses, satin midi-length skirts, and formal two-pieces.
Hairstyle: Some hairstyles that flatter your style and with good hair quality: bob hairstyle, body wave, straight hair, and short curly hair.
Manicure: Rich auntie usually like bombastic manicure colors, commonly red, black, white, and yellow.
Accessories: Wearing some silver or gold accessories can enhance the temperament of a rich auntie, but most people will choose silver. You can wear some earrings, necklaces, rings and watches or bracelets.
The best wigs in ohmypretty wig to create rich auntie vibes
Body wave wig
Rich auntie vibes body wave can be the best wig to show the rich auntie vibes, the hair is very long and with the best hair quality, will give people a feeling that you are rich. The curl of the body wave is large so it is difficult to stay in good condition for a long time. About the outfit, if it is in the summer, you can choose a black or white maxi dress. If it is in the winter, you can wear fur to show your rich auntie vibes.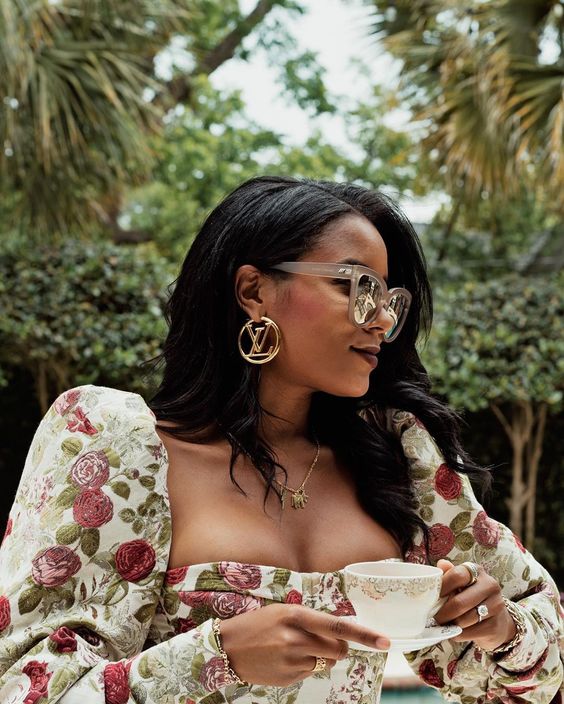 kinky curly wig
The kinky curly wig is very close to our natural hair, but if you wear a rich auntie vibes kinky curly wig, the hair texture will look better than yours. The wig curl will never deform by wearing a wig, and others will believe that you pay a very expensive stylist. Changing your hair in a body wave hairstyle will make you create rich auntie vibes.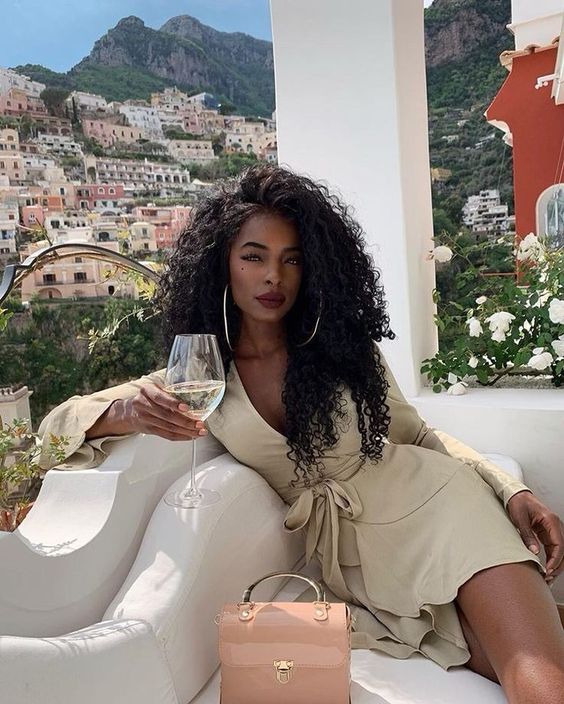 Straight wig
The rich auntie vibes straight wig is really suitable for the woman to create a rich auntie hairstyle. It can better show the smooth and soft hair on your head, and the hair is 100% human natural hair, super lustrous, and just like your own hair grows on your head but the texture is better than your own hair.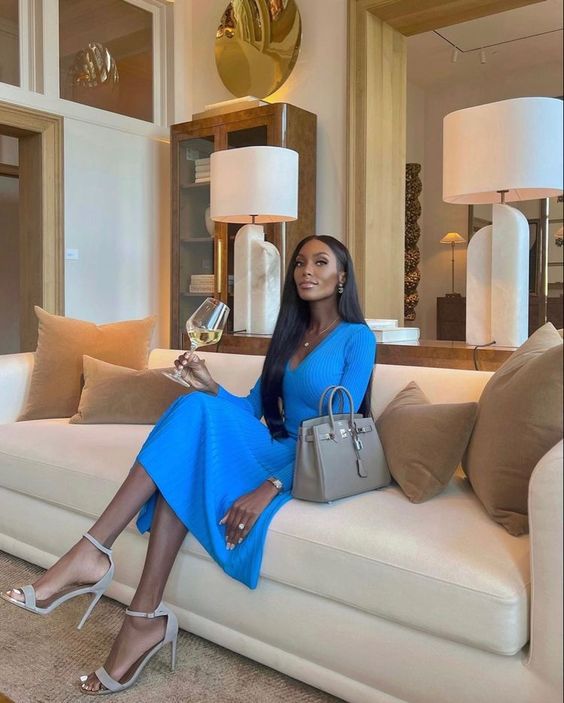 Bob wig
Most rich auntie like to stay in a bob hairstyle, because this can make them looks very rich and classy. So, if you want to create rich auntie vibes, choose a rich auntie vibes bob wig.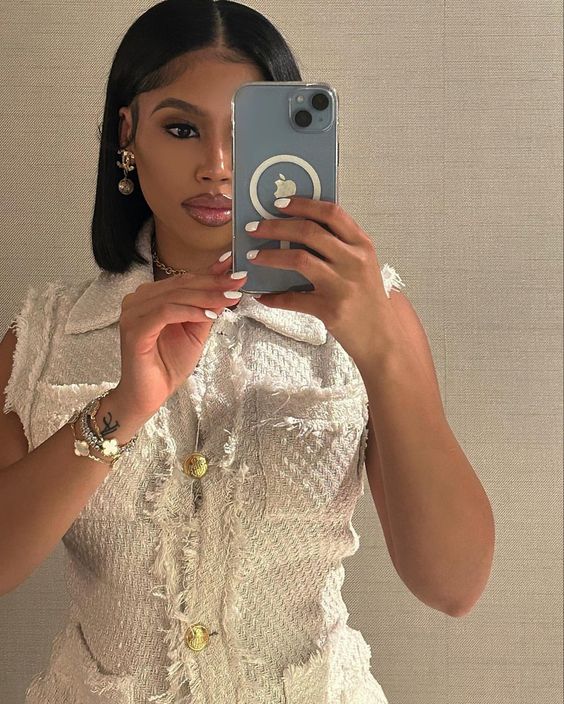 Deep wave wig
Rich auntie vibes deep Wave is also a wig that can show a woman's rich auntie character. And this is a very classic hairstyle, very popular among women. You can easily create a rich auntie look with it.
Final words
If you are absorbed by the rich auntie hairstyle and want to change the image of yourself. Welcome to ohmyprettywig.com to choose a wig you like. Apart from the aforementioned wig, we also have a wide variety of styles for you to choose from. Come and pick!
Comment