Come and Pick Summer Wigs that Suit You!
Jun 21,2023 | OhMyPretty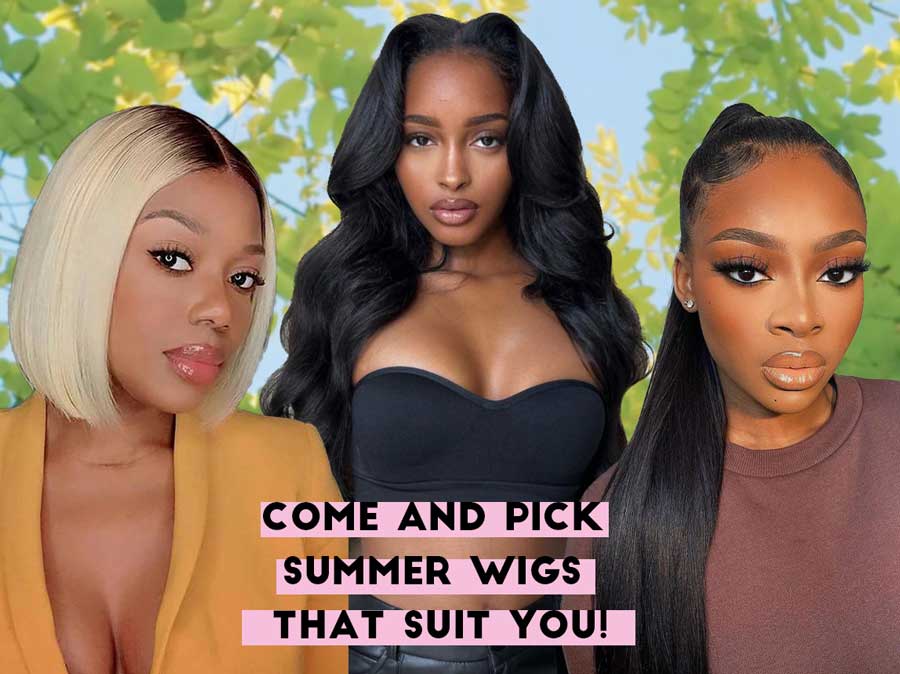 Summer is the hot season, but even if it is hot, wigs are essential! There are many summer wigs, such as the bob wig style. The hair is short and perfect for hot summer days. It won't make your wig sticky and uncomfortable. There are also many kinds of wigs that are recommended for everyone, so read on.
What wigs to wear in summer?
Presumably in the summer, you are not willing to wear a heavy wig to do anything, so a light, breathable, and convenient wig has become our first choice. Here are a few great looks for summer. Make you comfortable and give you a sense of style.
Bob Wig
Short hair is definitely the coolest hairstyle in summer, Bob hair will not hinder you when you play sports or work, and will not make you sticky and uncomfortable because of wearing a long wig and hot weather. Bob wigs are available in lengths from 10 to 16 inches, making it easy to create a comfortable and cool summer look.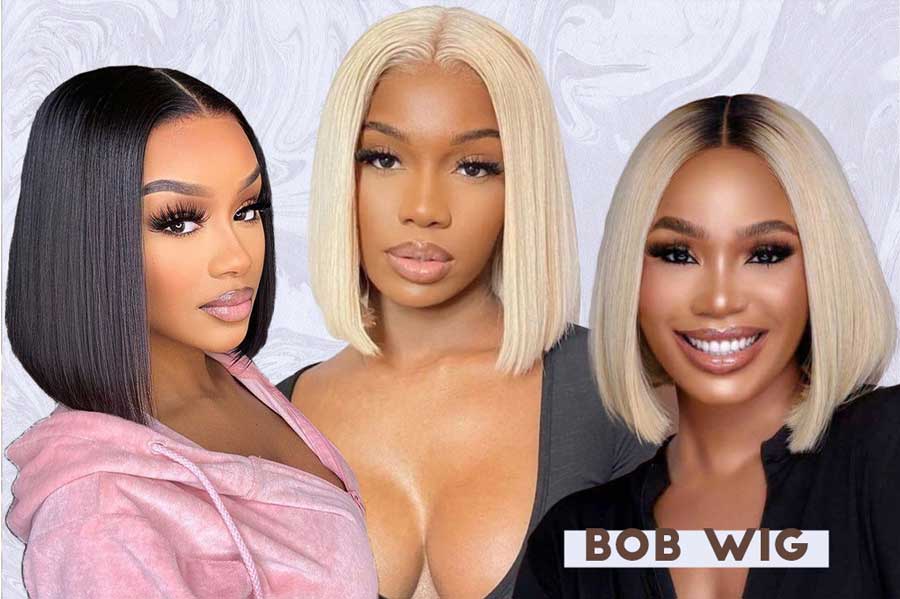 Water Wave Wig & Loose Deep Wig
These two wigs are definitely synonymous with sex appeal. We all know that the water wave wig is amazing when it comes to wet hair. Imagine going for a swim in a water wave wig and wearing a sexy bikini. Obviously, the water wave is perfect for a beach vacation. The same goes for a loose deep wig, which has a similar texture to a water wave.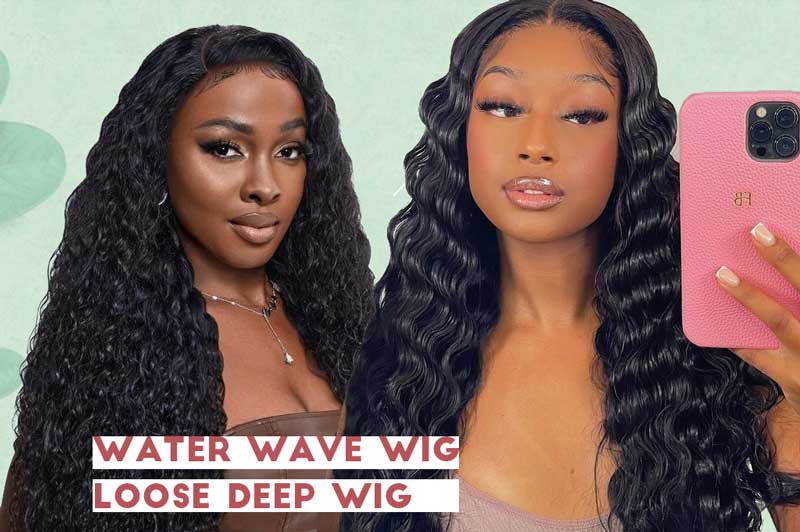 Glueless Wig
The advantages of glueless wig must be familiar to everyone, after all, it has been popular for a long time. It's also a great wig for summer, and the most important thing is that it doesn't require glue. Summer is very easy to sweat, you can wear and take off the glueless wig every day in order to wash and care for. And spending a lot of time wearing a wig in the summer can make you irritable, while a wear and go glueless wig takes only three seconds to put on. And it's a beginner friendly wig that requires no skill and can help you change your look quickly.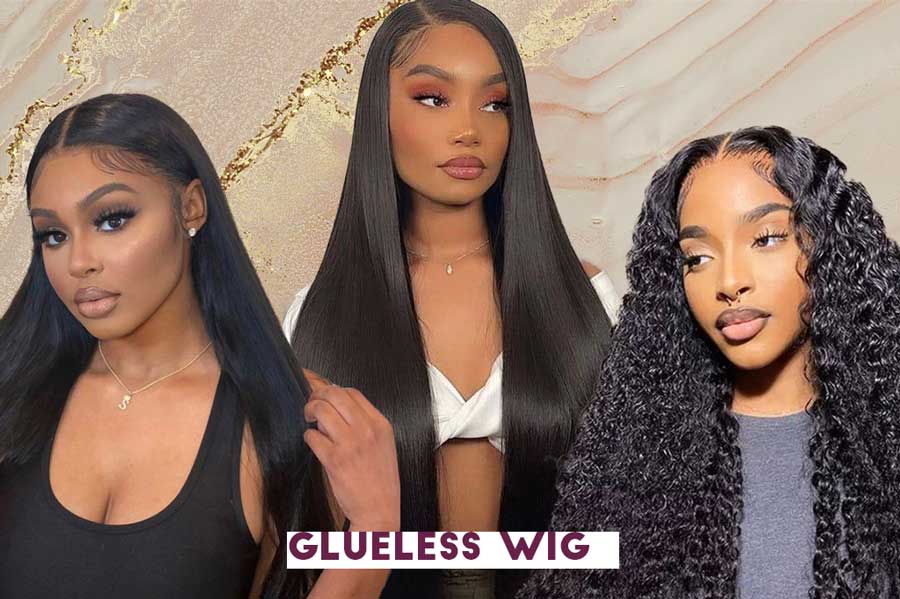 V-part & U-part (Kinky Curly & Yaki Straight)
V-part wig & U-part wig are very natural wigs, and in the summer, we accessorize and wear less, so hair will be the focus of attention. V-part wig & U-part wig , especially kinky curly & yaki straight, can help you create the most natural and invisible effect so that the wig seems to grow out of your own head.

Headband Wig
This is a breathable and very convenient wig to wear, but also can achieve a variety of styling, you can wear a ponytail, or bun, or with a variety of headbands, to create a very natural look. The wear of the headband wig is very sturdy because it is fixed directly with a hair band, you can adjust the tightness according to the situation, so it is a wig that suit for summer wear.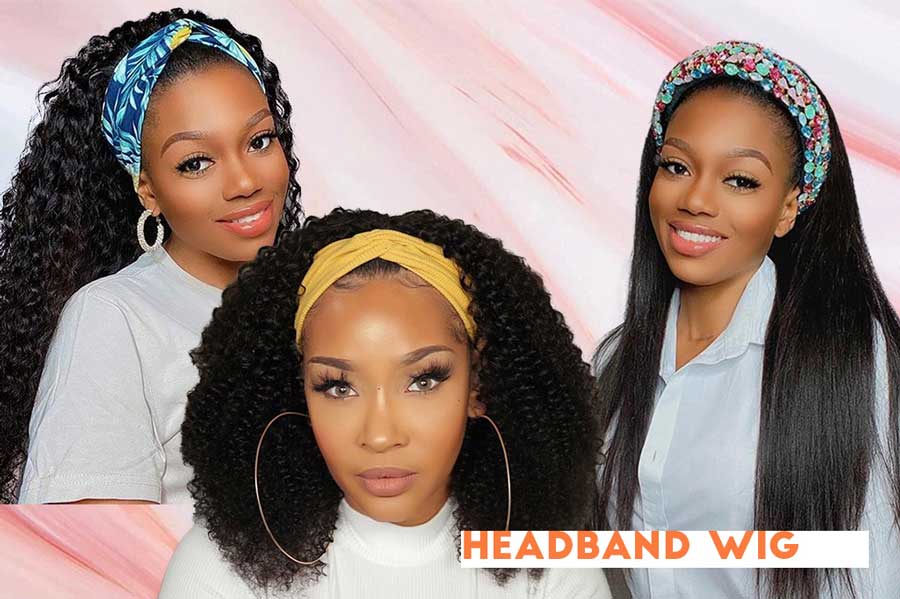 Are wigs hot in the summer
1.Hair cap upgrade
The new and upgraded hair cap lets you wear it in summer without getting stuffy. Although our hair caps look hot, they are actually the best breathable on the market. Using a humidifier to test the air permeability, our hair cap can reach 99% air permeability, so it is not hot even in the summer. Our hair caps have been improved many times and have reached the most comfortable, skin-friendly, breathable, and lightweight state.
2.Choose a wig suit for summer
Not every wig is suitable for summer, some wigs may be very heavy, and very hot, this wig may be more suitable for autumn and winter, then choose a wig suitable for summer will be the most important, just mentioned five kinds of wigs are very suitable for summer.
How do people wear wigs in the summer?
In fact, want to wear a beautiful wig in the summer, there are many skills, and the use of these skills can make the wig wear more lasting, and more comfortable so that you can also comfortably wear a wig in the hot summer.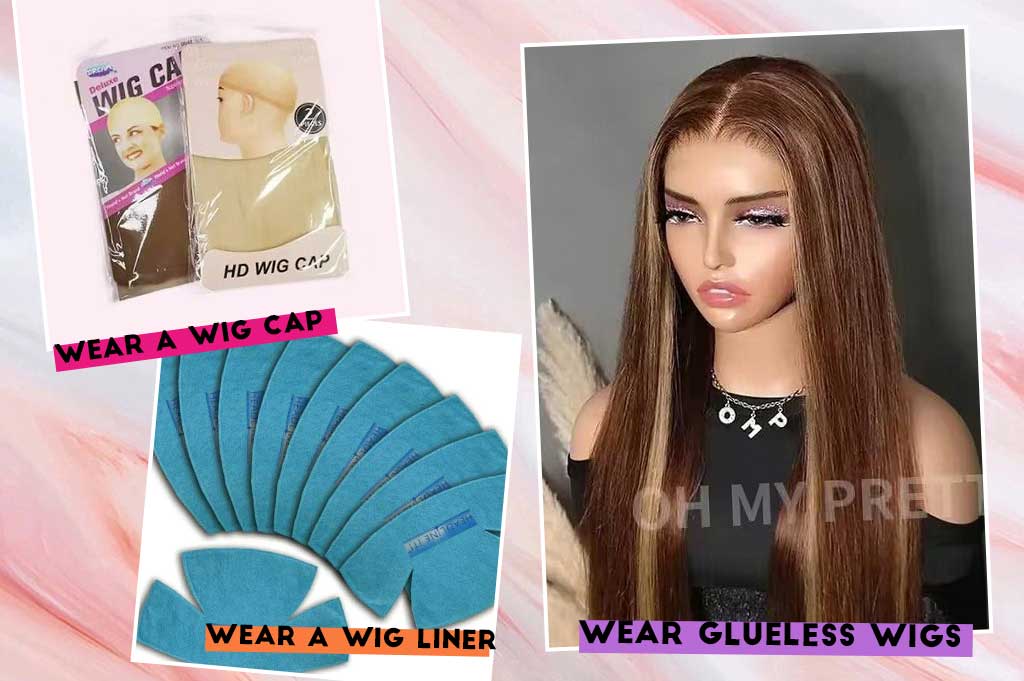 1.Wear a wig cap
Wearing a wig cap can increase the friction between the wig and the real hair so that you can also firmly wear the wig in the summer when it is easy to sweat, and it can also be a good wrap around your real hair to reduce sweating.
2.Wear a wig liner
This method can help you absorb sweat in time, if you are a person who likes to sweat very much, you can try this method, it can help you keep your head dry.
3.Wear glueless wigs
This is the most suitable wig for summer wear, if you are very easy to sweat or super afraid of the heat, you can try glueless wig, convenient and comfortable.
Final words
Summer is a great season to travel, come to ohmypretty.com choose a summer wig, wear beautiful clothes, and let's go! Whether it is Bob Wig, Water Wave Wig, Loose Deep Wig, Glueless Wig, V-part & U-part, or Headband Wig, it can give you a great experience.
Comment