Brown Highlight Wig-Lightweight Wigs for Summer
Jul 17,2023 | OhMyPretty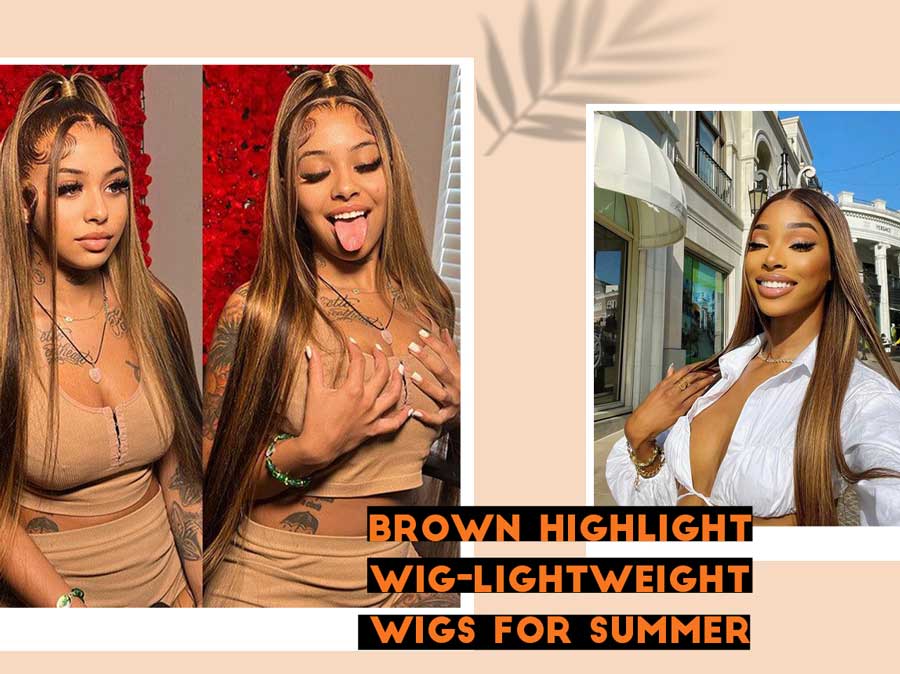 Brown highlight wig can be the most lightweight wig in hot summer, super thin and breathable wig cap, and the bright color will make you different in the crowd. If you are distressed about which wig you should buy, look at this brown highlight wig.
What are highlight wigs?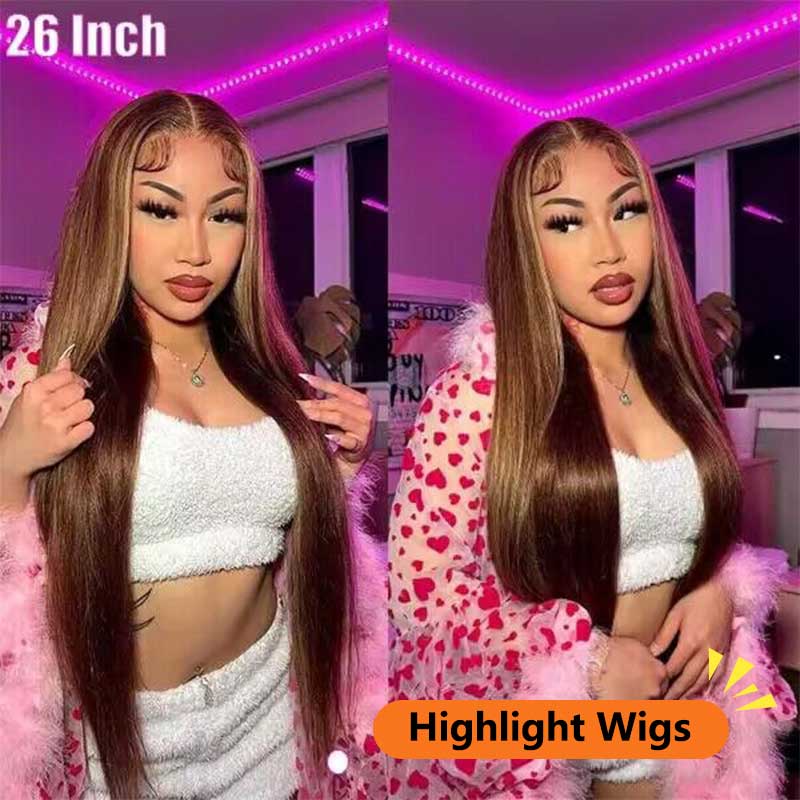 Commonly, the color of the highlight is combined with two colors that in the close color scheme, such as black and brown, black and grey, brown and blonde, and black and brown. These two colors will interweave like the piano key, so the highlight wig has another name"piano color wig". This color can give you unique features and you can be obvious in the crowd. In the hot weather, we often want to choose some items that are in a bright color to make ourselves become more lively can look much cooler. Always stay in a black color hair will make you bored and dreary.
What is a brown highlight hairstyle?
A simple color wig is not only one monotonous shape, you can change it in many hairstyles and make it have multiple possibilities. You can get many different hairstyles by using this brown highlight wig. The hair of it just like your own hair, which can be dyed and bleached, you can change it into the hairstyle whatever you want. And I personally recommend you buy the straight brown highlight glueless wig, this is the texture that you can change in many different ways.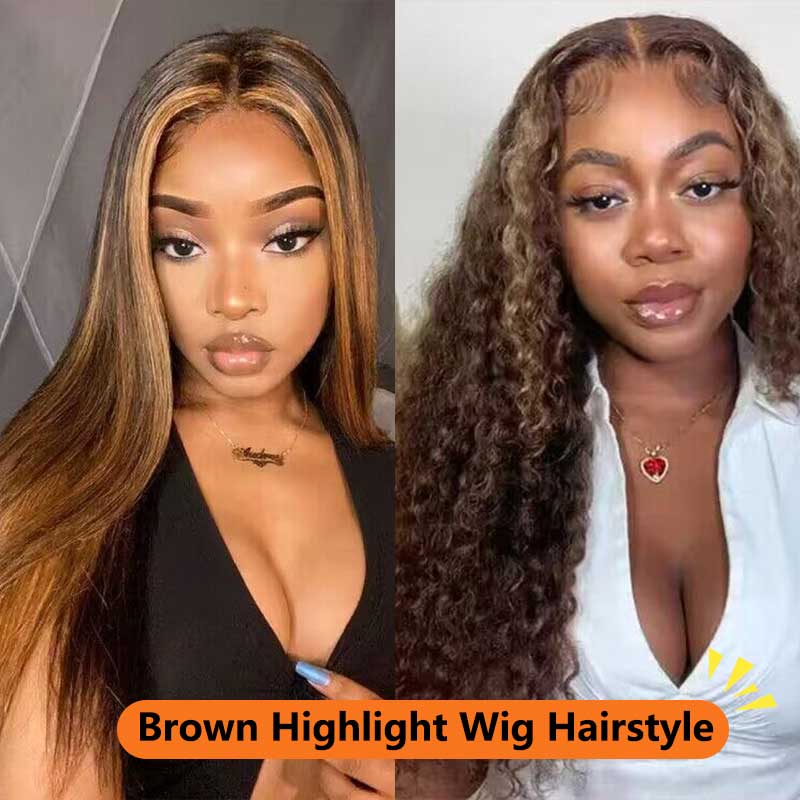 Straight brown highlight glueless wig in the middle part
This is the easiest hairstyle of the brown highlight wig, you can buy the straight wig directly, and our wigs are pre-styled when you get it before it leave the factory. So, you can get this hairstyle directly when you buy a wig from ohmypretty wig.
Kinky curly brown highlight glueless wig
If you don't want to change the hair texture by yourself, you can buy this kinky curly highlight wig directly, this wig has little curls which can make your hair looks thick and large in volume. If you are upset about the less hair volume, this kinky curly wig is made for you.
Water wave brown highlight glueless wig
This wig is a super popular wig among fashion girls, the hair volume of this wig is larger than straight but is less than the kinky curly wig. Suit for the girl that wants to buy a wig for daily wear, and this is a texture that we commonly see daily. You can wear this wig directly or make a wet water wave hairstyle, which can make your outlook become charming and excellent and enhance the atmospheric feeling of your outfit.
Why highlight human hair wig better than the synthetic hair
Synthetic hair is easy to look dry and fake, especially the colored wig. Because synthetic hair is not real human hair, so it always looks like plastic, which will give people a bad feeling. So nowadays, more and more people will choose real human hair. It not only makes your hair looks be well hydrated and the wig just like your real hair if other don't look closely.
As we all know, dyeing hair can cause large harm to the hair's healthy. When we dye and bleached our hair from time to time, our hair quality will become worse and this will have some influence on the scalp. To avoid this situation, we will choose to wear the colored wig, which is affordable and can be used for a long time, and at the same time, we can change our outlook without any harm to the scalp. And that's why we choose to wear a wig. The hair is easy to turn yellow and split ends after we dyed it. And the hair quality will become worse, which will make you look very indelicate and unhealthy. So, you should try a human hair wig now.
Other popular highlight wigs in ohmypretty store
Platinum blonde wig
This is a color that combines black and light blonde, this is a wig that will make you look cool and have a personality. This color is not humdrum as black hair, with a light platinum blonde makes the wig become unique and full of personality.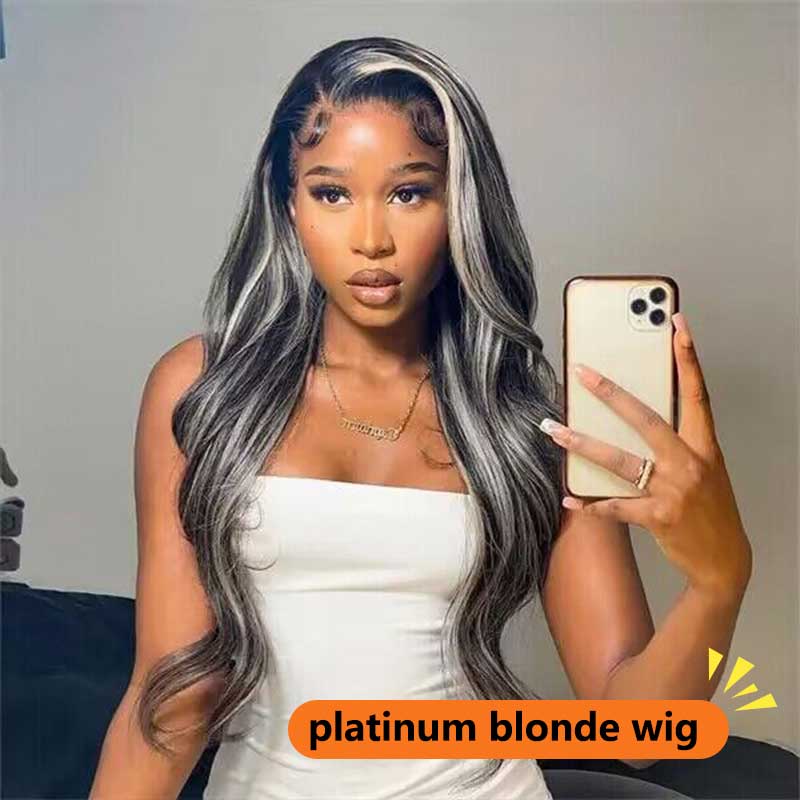 4/613 color highlight wig
This color is very similar to the brown highlight, the color is composed of the brown and blonde, so it will look deeper than the brown highlight. This is a colored wig that all-match. You don't need to think about what clothes should be dressed to match this wig.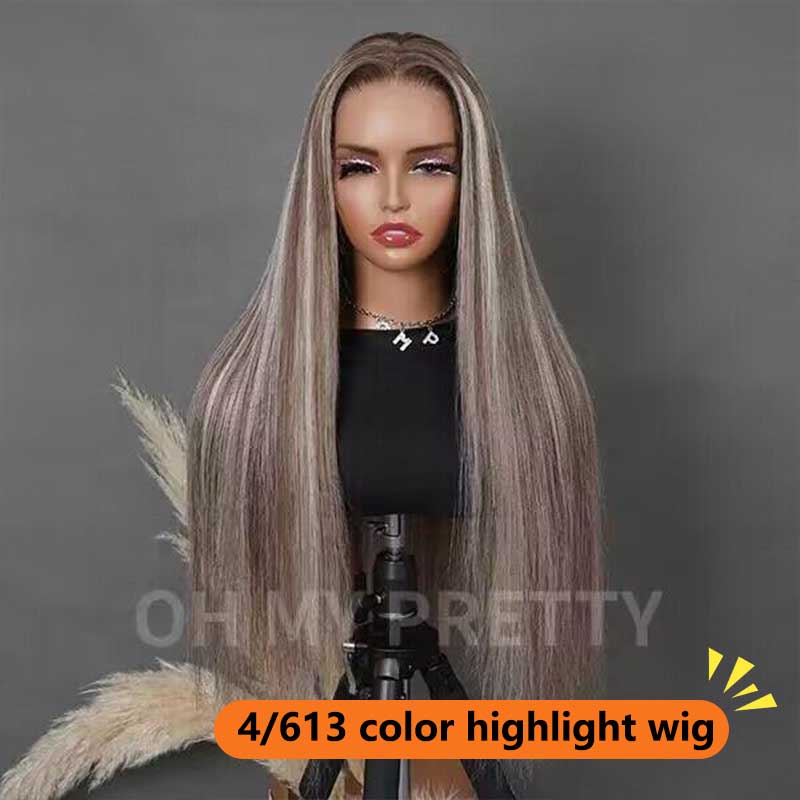 1B/99J Burgundy highlight wig
1B/99J Burgundy highlight wig combined with the Burgundy and black, suit for the girl who is pursuing fashion and unique. This is a color that is not suited for anyone. But if you get this wig and match a perfect outfit, you will be amazing.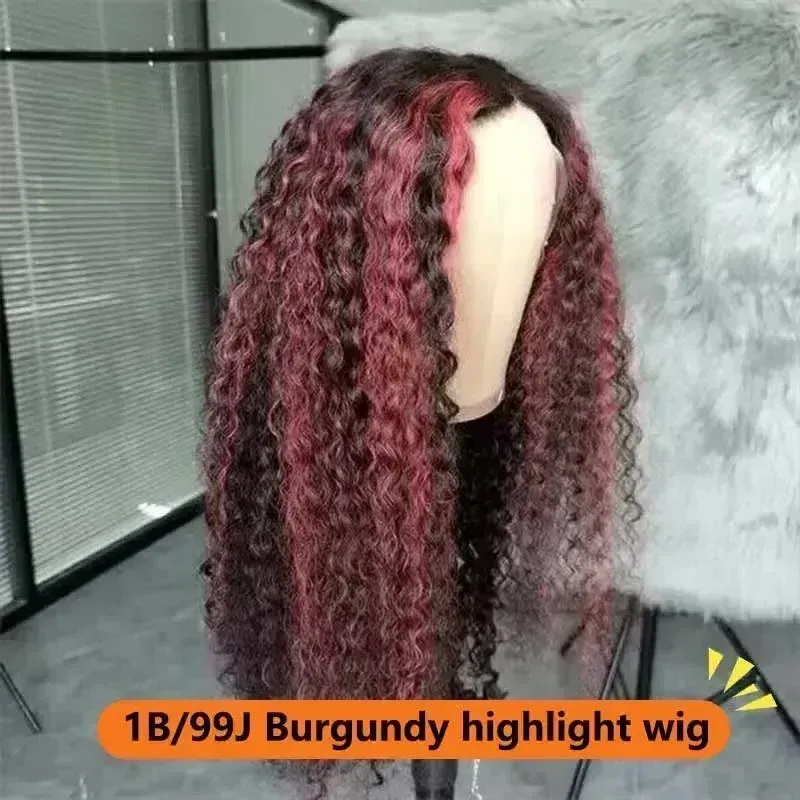 Ohmypretty wig real customer reviews
You may still have some misgivings about our wigs, the real customer reviews can help you solve this problem. We always find the reviews before we buy something because they can give us the most real product condition and quality information. Without any embellishment and staged photography, let you know the real review and shopping experience.
Final words
No matter on Tik Tok or Instagram, you can see our brown highlight wig is a really hot sale. It is not only because the wig is beautiful, but also because of our careful service and the best quality. So if you want to change your outlook this summer, hurry up!
Comment