Bob Wig Hairstyles: The Prefect Wig for Summer
Jul 01,2023 | OhMyPretty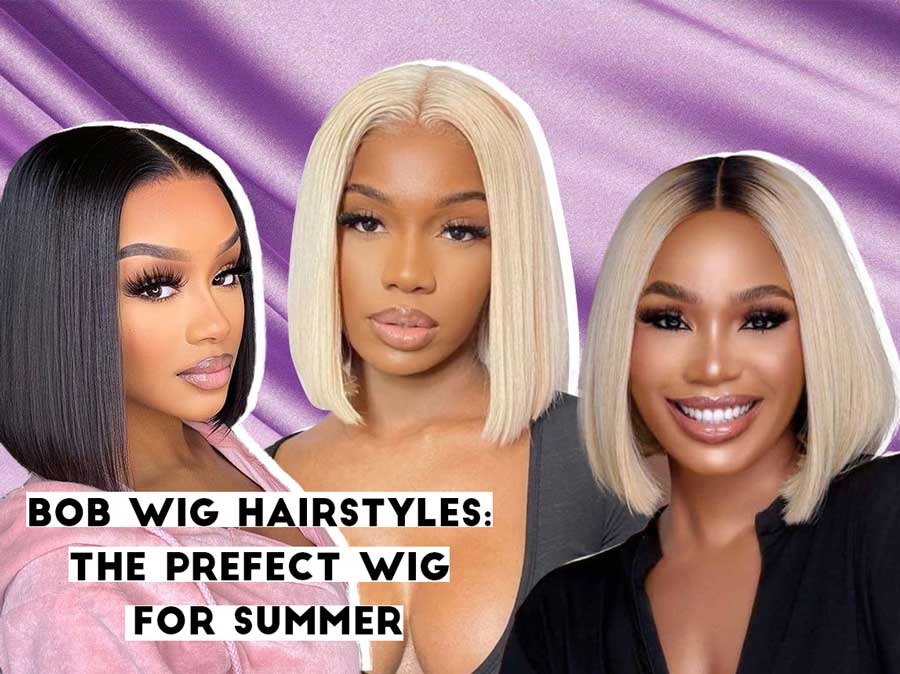 Bob wig hairstyles can be said to be the best and most popular hairstyle in hot summer. If you are not keeping up with the trend yet, please read this article. This post will introduce the 10 most popular bob wig hairstyles in summer.
What is a bob wig hairstyles?
How many inches is a bob wig?
8inch-16inch. The length of this section is the hairstyle of Bob, you can choose the length according to your dress up and preference. 8 inch is twenty centimeters, and the length of the hair is just below the ear. 8 inch is the shortest bob wig , if you like short bob, you can choose it. And we also have the length in 10inch, 12inch, 14inch, 16inch.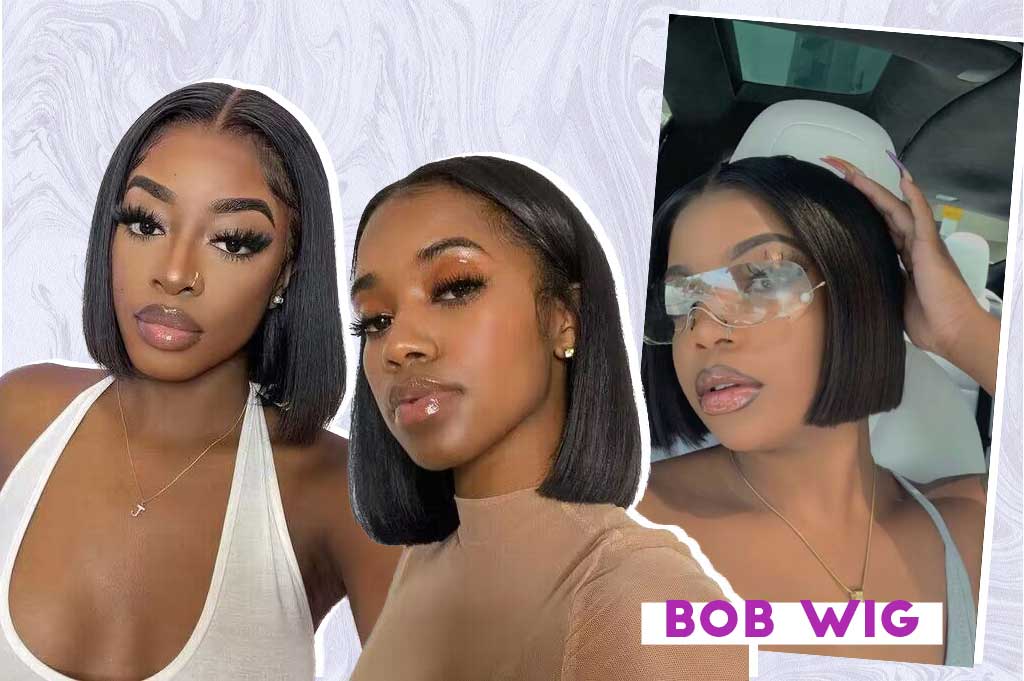 Why choose a bob wig
This is a very cool wig that suit for summer. When you go out to do any activities in the hot summer, you will feel hot and sticky if you keep long hair. Bob wig hairstyle will make you cool and hair doesn't bother you with anything.
Moreover, the bob wig hairstyle is very fashionable these days, if you want to be fashionable, try it.
What is the best wig suit for summer?
1.Bob wig: because of its short hair length and fashionable hairstyle very suit for hot summer. If you are a cool girl or want to be cool in summer, a bob wig is our first choice.
2.Water wave curly wig: this is a wig that suit for summer vacation. When you go to the seaside with a classic water wave wig, wear the sexy bikini, the wet hairstyle will make you stand out in the crowd.
3.Colored wig: We often wear very little in the hot summer, it suits a colored wig in summer very much. The shining color of your hair will highlight your unique charm and lively atmosphere.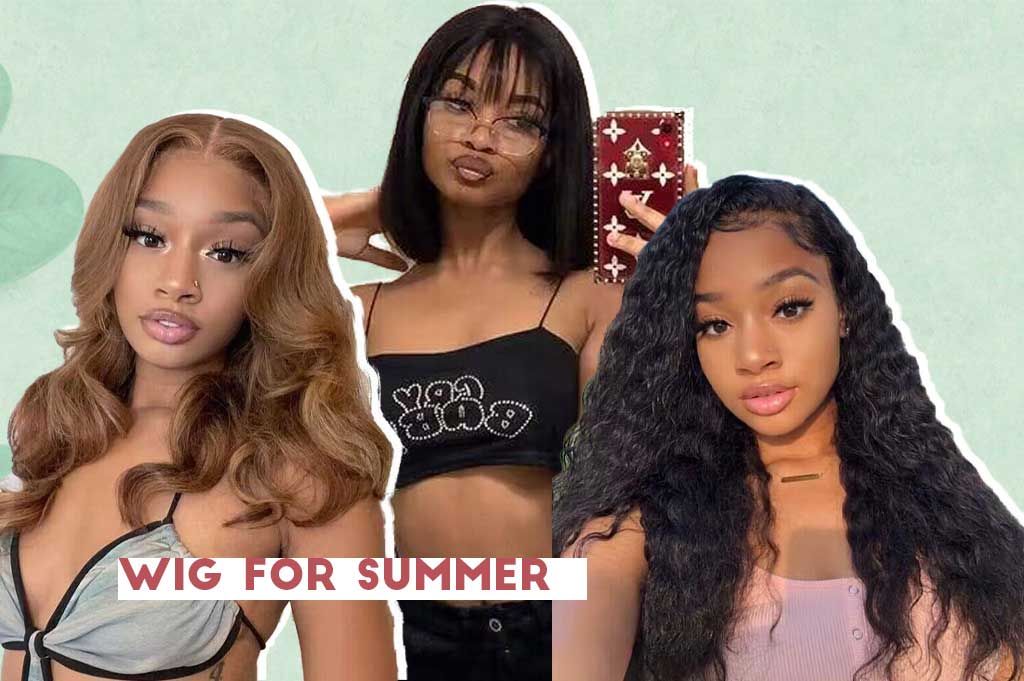 10 most popular bob wig hairstyles
Curly bob wigs
A water wave curly bob wig is a wig that is a very fashionable and popular wig in summer, this wig can show your full volume of hair and give you a different visual effect. We have the texture of water waves, kinky curly, deep curly, and so on.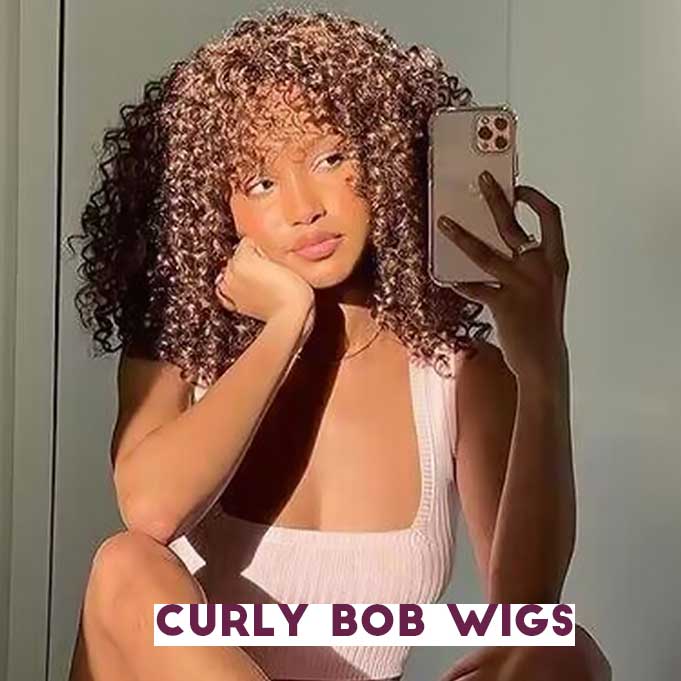 Straight bob wigs
You can buy the straight bob lace wig if you want to create more possibilities in a wig. This is a wig that can change many different styles, the wig can be dyed or curled just like your own hair when you want to get some different hairstyles in the summer. You can take the straight hairstyle on a working day and change it into a curly bob wig on weekends.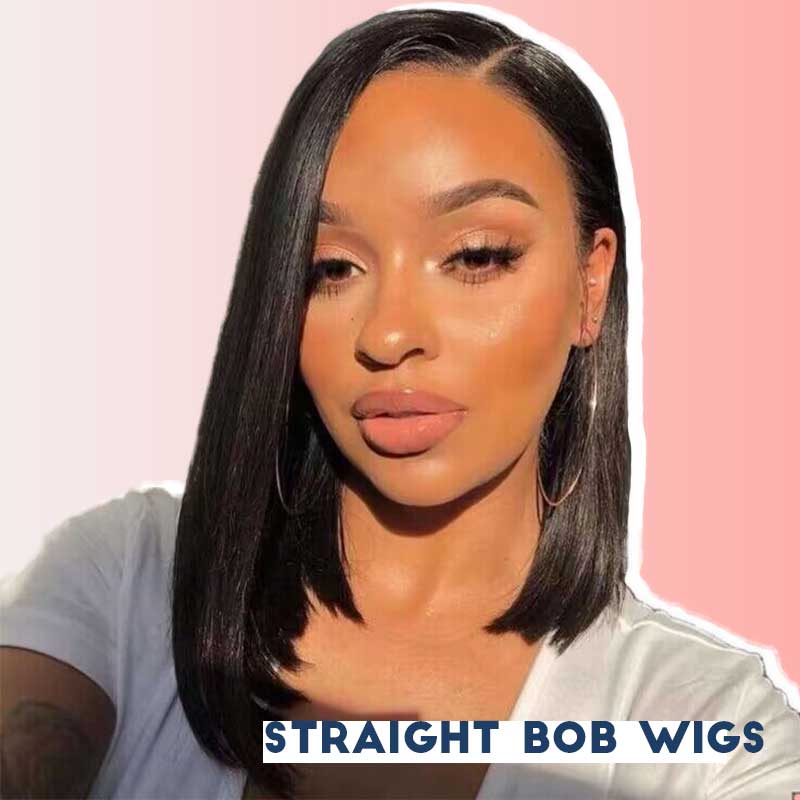 Bang bob wigs
Bang bob wigs are suited for the girl who wants to shape the face, and cover the face shape defect. You can choose this one if you are a long face or have an imperfect face shape. Bang bob wigs will help you get a small and delicacy face shape, which will make you more confident and charming.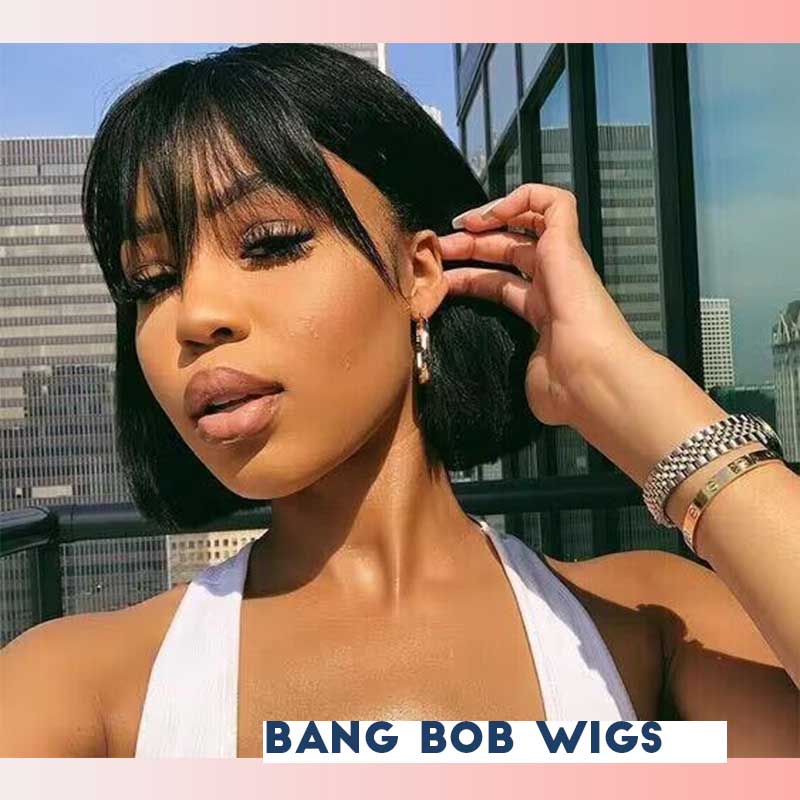 Pixie Cut:
Generally, the wig length is cannot shorter than 8 inches, so if you want to buy a wig shorter than bob, you can choose the pixie cut, which is a very short and cute hairstyle. A super short hairstyle plus a cute appearance can be the most suitable wig for this summer. You can do a side part with this 1b pixie cut wig to be a sexy and feminine woman.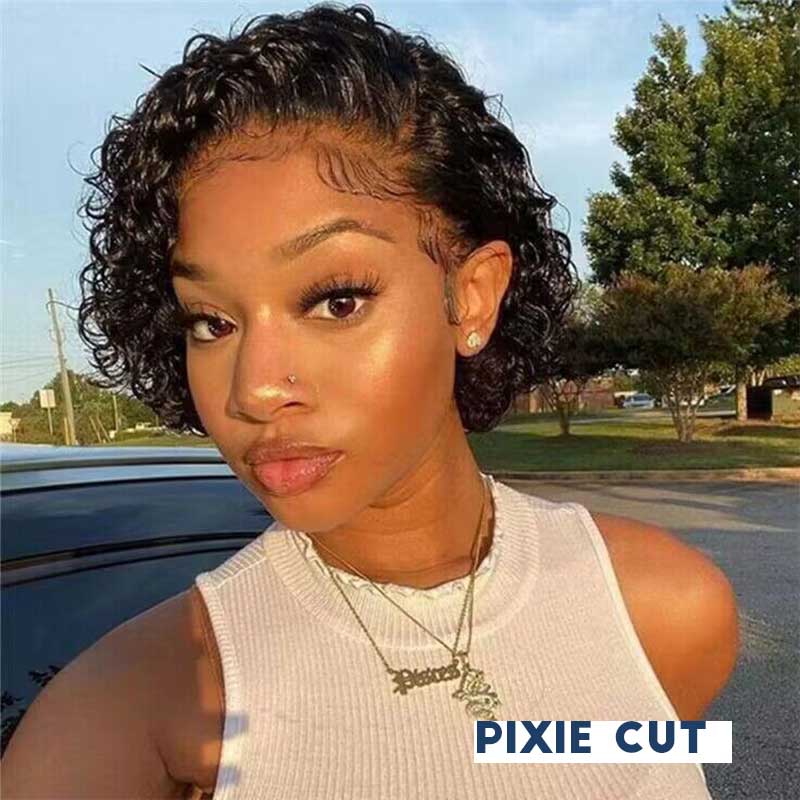 Black bob wig
A black bob wig is a color that suit for every girl. You can close your eye and choose this color. Whether it is a working day or a party it will be suitable. If you want to change your style, you can dye the wig in any color you like by yourself. And the black color is the most versatile color, you can wear it with any dress or makeup.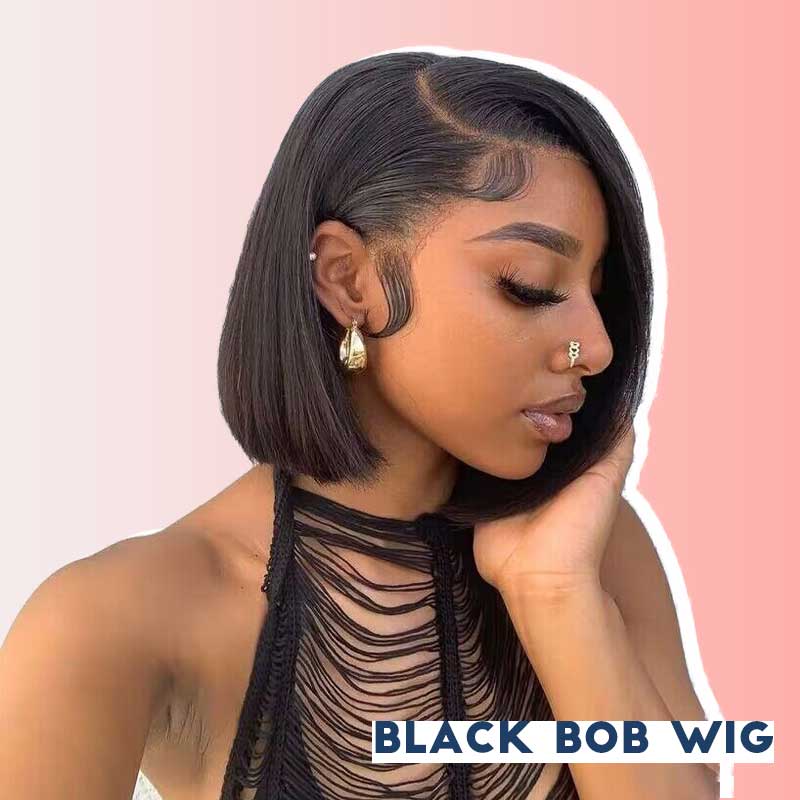 Brown bob wig
This wig color will change your outlook and at the same time, it is not obvious. If you are tired of black hair, try brown bob wig boldly. This color can help you enhance the charm and highlight your beautiful skin color.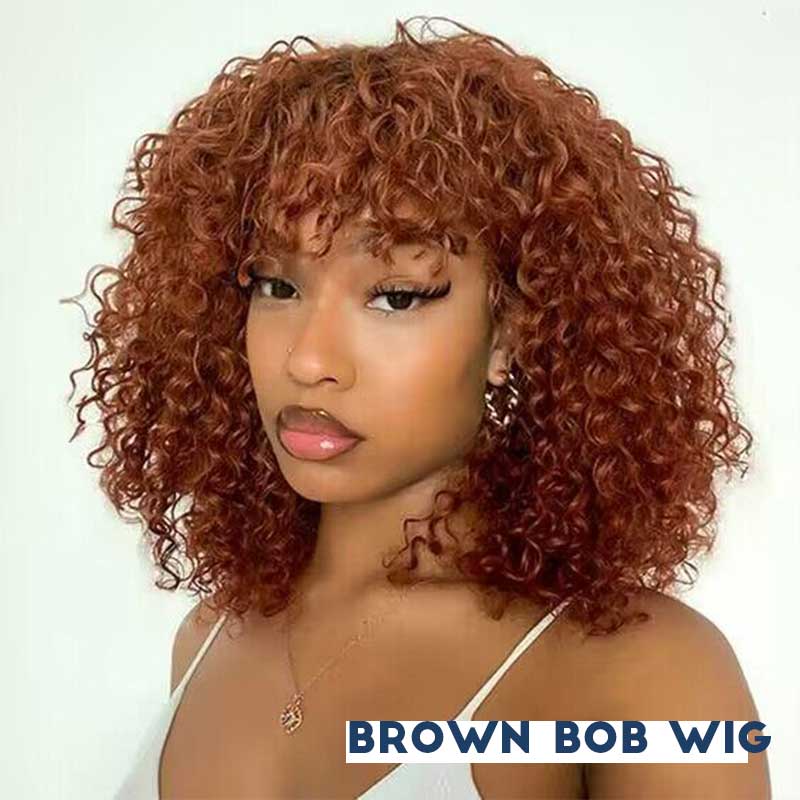 Blonde bob wigs
Generally, a lot of people like the blonde with a long hair length, because it can make you gorgeous and conspicuous in the crowd. So, in the summer, you can choose the same color as in the bob hairstyle. It's a very new endeavor.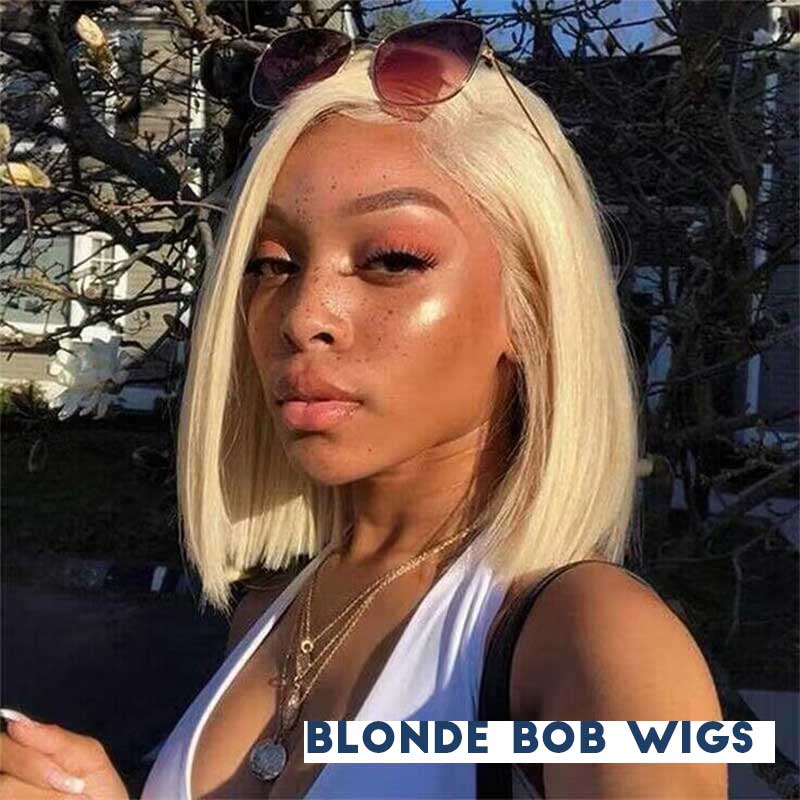 Red bob wigs
The red bob wig is a hairstyle that is not suited for every girl because it is not suited for daily wear. If you are going to a party or some special activities, you can try this one, I'm sure it will be amazing.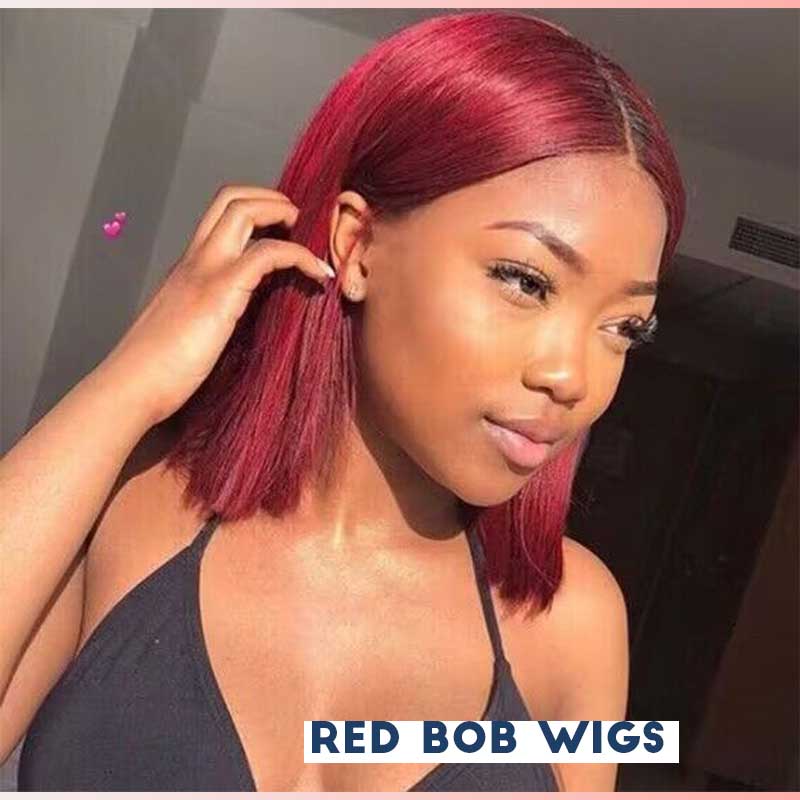 Final words
Have you chosen a bob wig to accompany you through the summer? If you like the bob wig or you want to buy other wigs, welcome to ohmypretty.com to choose the wig you like. We ensure you the best quality and service in our store and you'll become our fans after you try the wig.
Comment