Best Brown Human Hair Wigs in OhMyPretty Wig
Aug 16,2023 | OhMyPretty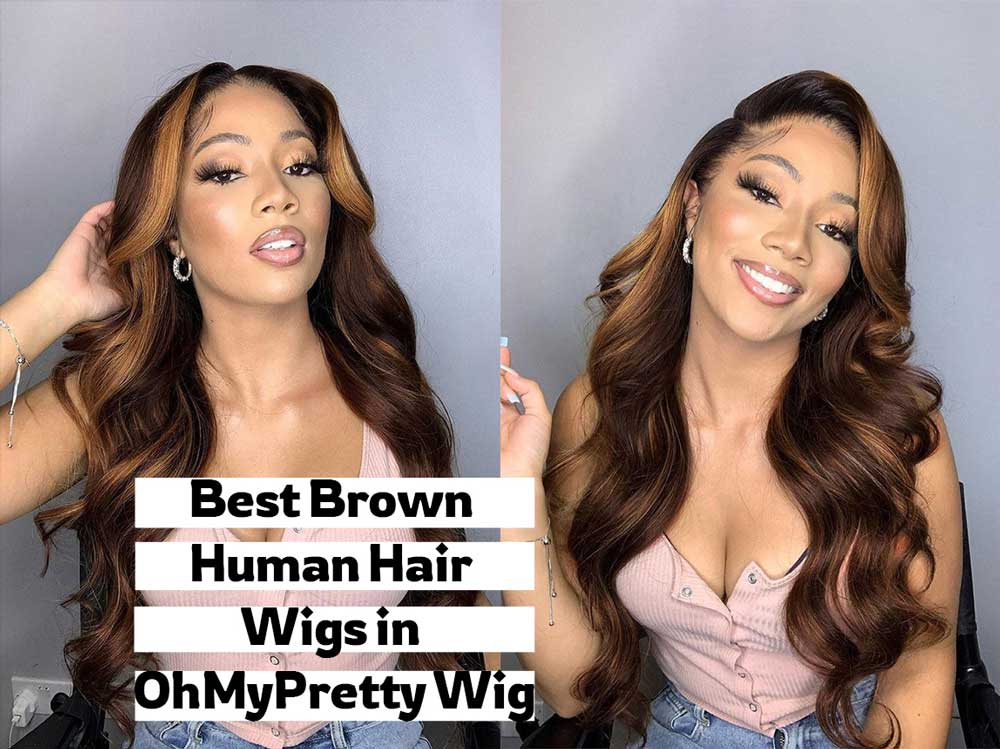 It's the season to wear dark hair wigs and brown human hair wigs are widely loved. In OhMyPretty Wig, you can find the most high-quality wig and the best shopping experience. As a wig beginner, you may not know how many brown human hair wigs there are and what's the difference between them.
How to choose a comfortable wig
First, you should choose a reliable wig brand, such as OhMyPretty Wig. One reliable and influential wig company can ensure you the best hair quality and customer service. Due to the brand influence, the product they made must in a high-quality to ensure their good reputation. And there will be more and more customers recommending the OhMyPretty Wig to their friends, and therefore we earned many new friends. If you don't know what is good or bad about this brand, just search on the internet, to see whether there are many customers recommend it or there were a lot of bad reviews.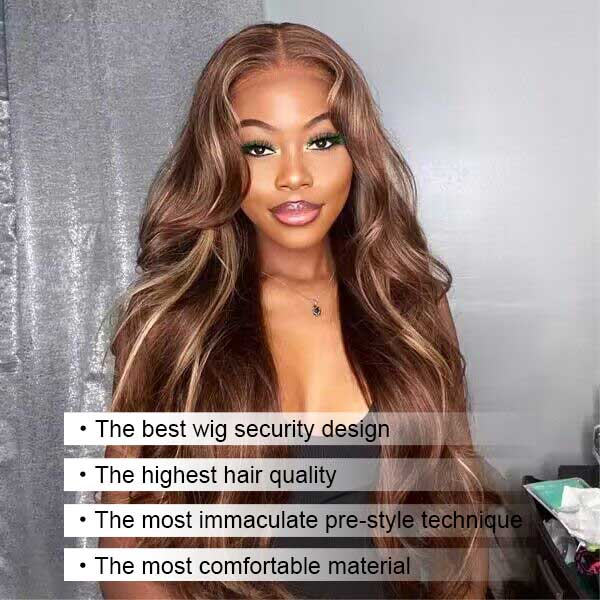 The wig security design
-Update the 4×4inch lace to the 4×6inch lace, giving you more security. Can make a middle part or put the parting close to the ear to create a side part hairstyle. Can wrap your hairline better and can not easy to expose the natural hairline.
-An adjustable band inside of the wig cap, can be regulated from 22 inches to 23 inches, allowing the girls in the different head sizes to wear. Whether you do sport or get some vigorous exercise, the wig will stick to your head all the time.
The highest hair quality
-OhMyPretty brown human hair wigs use 100% human natural hair, gives you the most natural appearance and the most smooth and soft hair texture. Hair recycled from high-quality human hair, super soft even than your own natural hair.
-Can be dyed and bleached just like your own hair. To pay a stylist to change your own hairstyle can be very harmful and unendurable. It will not only cause damage to your own hair but also the curl will lose when you get up in the morning. But the wig is always in the same texture, even if you wash it and style it.
The most immaculate pre-style technique
-Pre-cut lace will decrease your wig-wearing time to a large extent. OhMyPretty Wig uses the most advanced wig-cut technique, to create a zigzag lace that curves downward by using the hot zigzag scissor and arc compression technology. Can make the wig edges very flat and melt with the scalp.
-Pre-plucked hairline makes the hair density from dense to spare in the front of the head, to create a most natural hair growth trend just like the hair grows on your own hair. Plucking is not a simple step, if you do it yourself, it will take you at least 15 minutes, if you are a beginner, it is not recommended that you do it yourself, because the density of hair growth is difficult for you to master. These rules are the result of repeated design and testing on wigs by our hair designers.
-Pre-styled wig appearance give you the most natural and finished condition that can allow you to wear it directly. Before the wig leaves the factory, it is carefully styled. When you hold it in your hand, you can wear it without any processing. We'll pre-plucked the hairline, pre-cut the lace, and you'll have a middle part, if you ask for a side part, we can also help you achieve it, then the last step will use a hot comb the front of the forehead hair to make it flat.
The material of the wig use
-All lace we used is the best quality. Commonly, for the glued wig we used transparent lace, and for the glueless wig, we will use Swiss HD lace to allow you to wear it directly and create a natural look. Lace seems very thin and light, but the lace we use is definitely not inferior material. It is very thin and invisible at the same time, its material is also very durable.
-3D dome wig cap can bring you the most breathable and comfortable wearing experience. The wig cap is not a solid one, but a hollow mesh cap can allow the air to cross freely. After the wig cap breathability test, our wig can reach 100% breathability and can be the best on the market.
Advanced wig features of OhMyPretty brown human hair wigs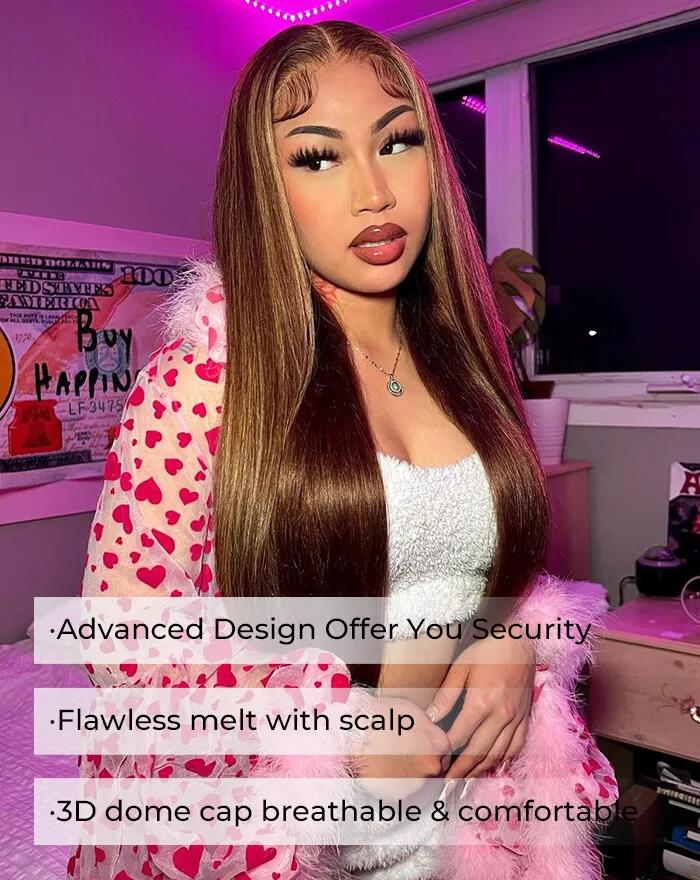 The advanced design offers you security: No longer for the wig easy to fall off or worry about wig fall off and trouble, safety is guaranteed
Flawless melt with scalp: Wig with pre-plucked hairline and pre-cut lace, can be better melt with your scalp.
The 3D dome cap is breathable & comfortable: Can wrap your whole natural hair and the wig cap is breathable and comfortable.
High-quality brown human hair wigs in OhMyPretty
1. Dark Brown Body Wave Lace Wig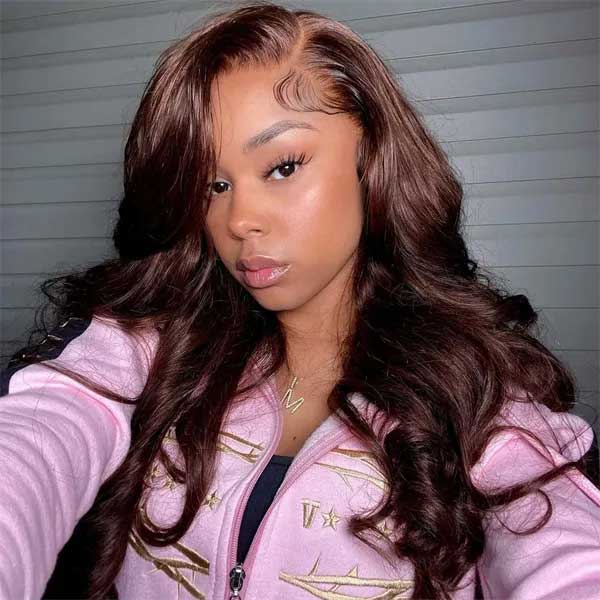 2. Dark Auburn Body Wave Lace Wig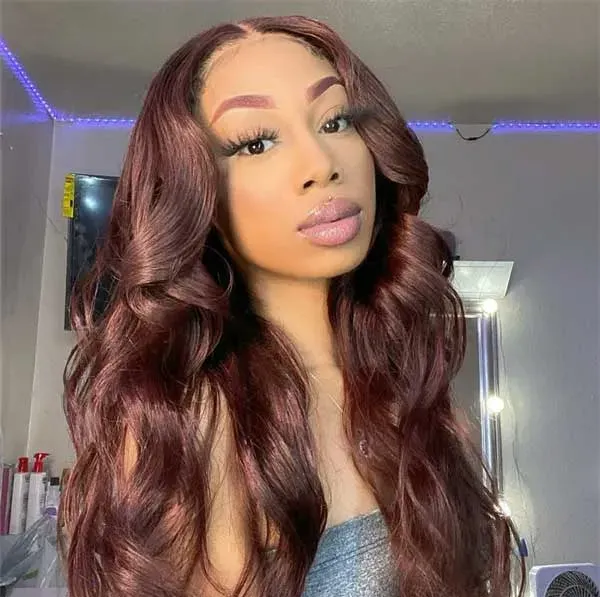 3. Highlight Water Wave #4/27 Wig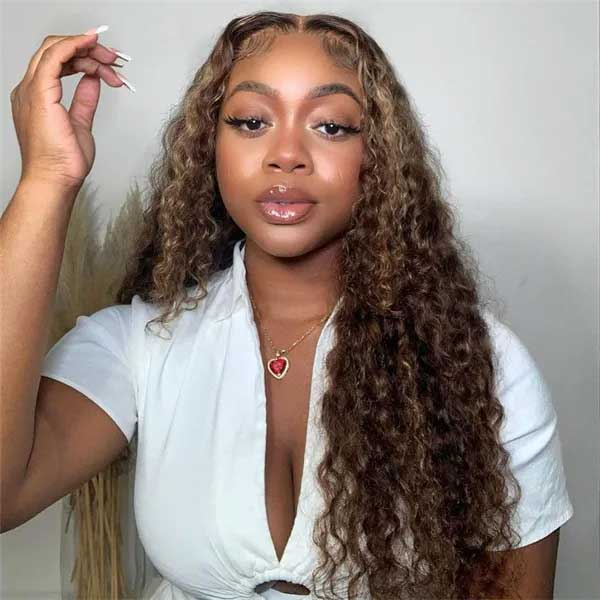 4. Ombre 1B/30 Kinky Curly Wig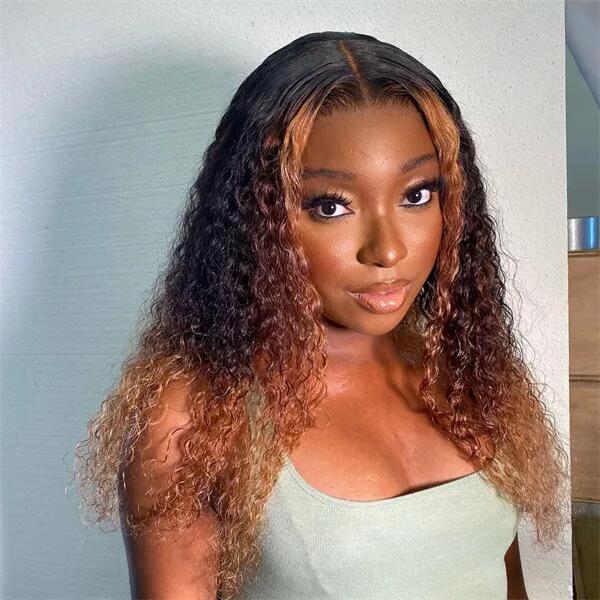 5. Wear Go Highlight Brown Straight Wig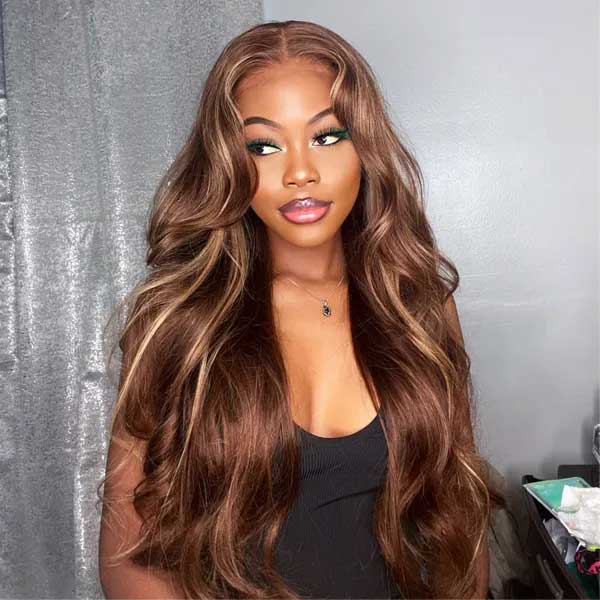 Final words
Brown human hair wigs are definitely the wigs you can't miss in the fall. When fall is coming, prepare wigs in advance and create a bright hairstyle for yourself!
Comment