9 Most Popular Blonde Wigs in 2023
Jun 05,2023 | OhMyPretty
Among a lot of colored wigs, the honey blonde wig can be the most popular one. But honey blonde wig is not only one type of wig, there are many different types of it. So, how to choose the blonde human hair wig that suits you? This article will let you know them.
What is a honey blonde wig?
We commonly call honey blonde wig a 613 or wig blonde. This is a wig that colors between ginger and blonde. It doesn't as dark as the color of the ginger, and not as vulgar as the normal color of the gold. It colors like the sun in the morning, sunning and not dazzling. And the wig of blonde human hair wigs, made of the softest and smoothest high-quality human natural hair, which can close to your real natural hair to the greatest extent. There are many types of wigs, if you are a wig beginner and want to buy a highly cost-effective wig, you can choose the blonde lace front wig. This is the wig that most people's first choice, because of the highest natural and realistic effect and the cheapest price. Honey blonde lace front wig, going to be the next big fashion item, even though it's already very popular.
9 Most popular blonde wigs in 2023
Honey blonde wig has many different types, such as blonde wig with bangs, short blonde wig, long blonde wig, blonde bob wig, strawberry blonde wig, blonde ombre wig, blonde and pink wig, and so on. These all are the different styles and types of blonde human hair wigs, and now, read on to learn what the different 613 blonde wigs are and what their characteristics are.
1.Blonde wig with bangs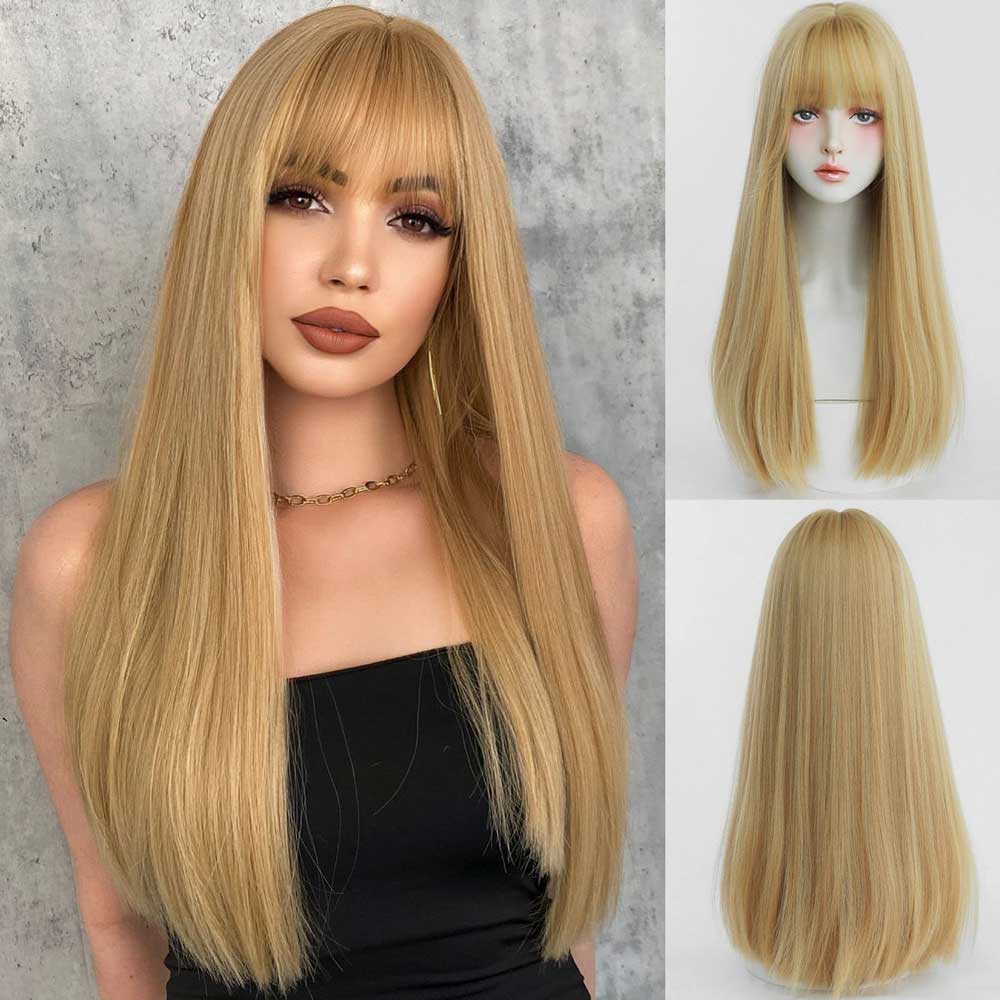 A blonde wig with bangs is a very stylish wig that suit for every fashion girl. If you want to buy a honey blonde wig and at the same time you have a long face or square face, this wig was made for you. A long face with thick long bangs can help you reshape your face shape, make it more smooth, and can better show your advantage and change the disadvantage of your face. And the color of 613 blondes can make your face brighter and enhance your temperament. So, if you want to improve your face shape, try a wig with bangs, which is the easiest way to change your face shape.
2.Short blonde wig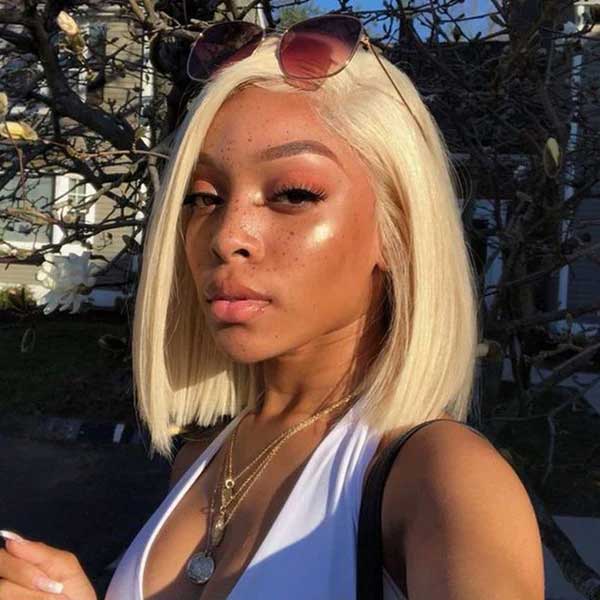 Short hair is more likely to show a woman's beauty and superiority, such as your collarbone is a very sexy part, and it's the part that shows off your perfect body. If you have short hair, this part will whole be exposed and this is the long hair never touch. Short hair is generally from 10 inches to 16 inches, with 18 inches being considered medium length. If you want to get a short hairstyle, you can buy a bob wig. Honey blonde bob wigs can give you a different experience. The light color combined with bob short hair, can bring out your sexy and unique side. You can also choose a blonde bob wig with bangs. A blonde bob lace front wig can create a cool hairstyle that suits the girl who is cool or want to change her style.
3.Long blonde wig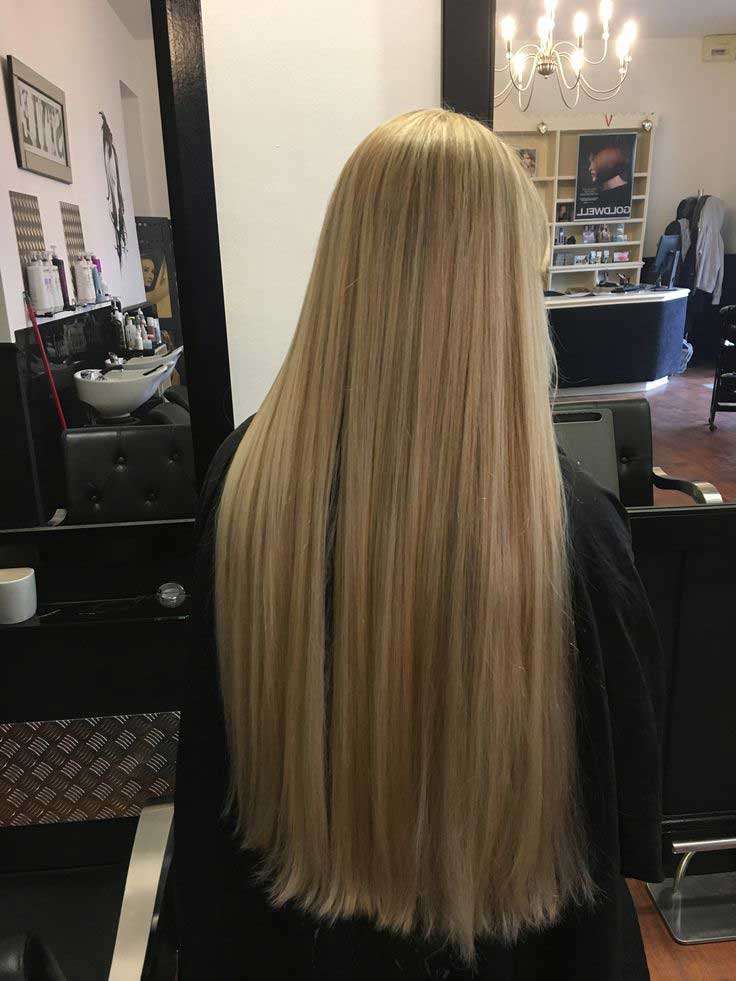 Whether it is a long blonde wig or short blonde hair, both can bring you the best wearing effect. To be honest, a long blonde wig can show the effect of the wig better. Of course, everyone has a different style and likes their hair differently. The texture of a long blonde wig has straight, body waves, natural waves, water waves, and so on.
4.Honey blonde curly wig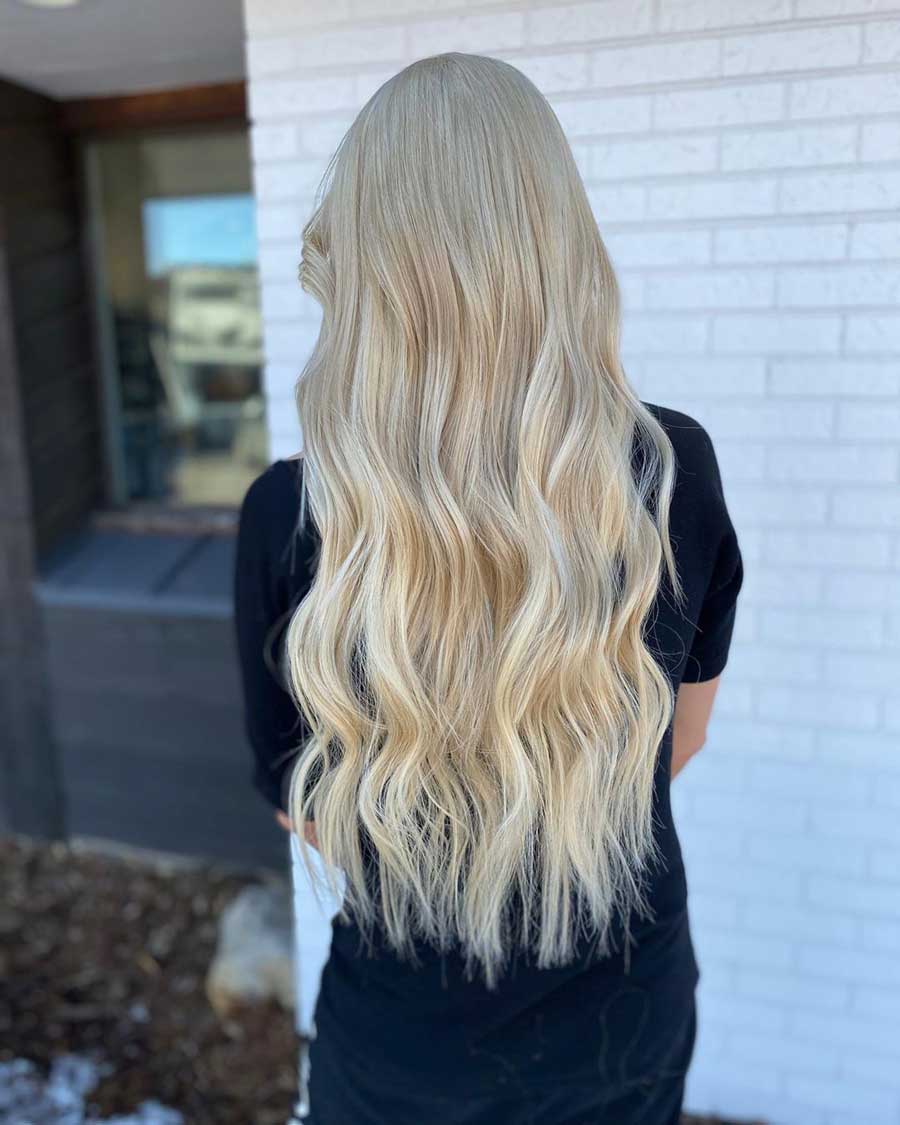 There are many kinds of curly wigs, but do you know the difference between them?
Kinky Curly Wig: If you want to choose a smooth and sunny wig, you can pick our curly wig human hair for a comfortable and natural experience, you will not be disappointed.
Body wave: This wig suit is for a girl who is gentle and intellectual and this wig is good for you. The wig, with its large natural curls, attracted a lot of love. Body wave lace front wig just like your perfect and glamorous figure.
Water wave: The water wave lace front wig has a natural curl, it's elastic just like water ripples and will make you young and confident. If you want a curl that is delicate, but not stiff, opt for a water wave wig.
Deep curly wig: Deep curly wigs make your hair look full and light. Using high-quality real human hair, which is not easy to knot, and not easy to slide, lets you shine in daily life.
5.Strawberry blonde wig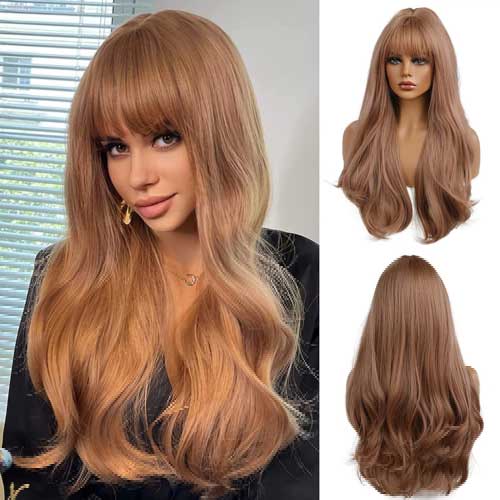 This is a wig that the color combined with red and blonde. It's a color that has more red tone than honey blonde. If I say that honey blonde is like the color of honey, strawberry blonde is not like the color of a strawberry instead. The color of it is most likely the color of the grapefruit, with some red and some brown. But the whole color looks blonde.
6.Black and blonde wig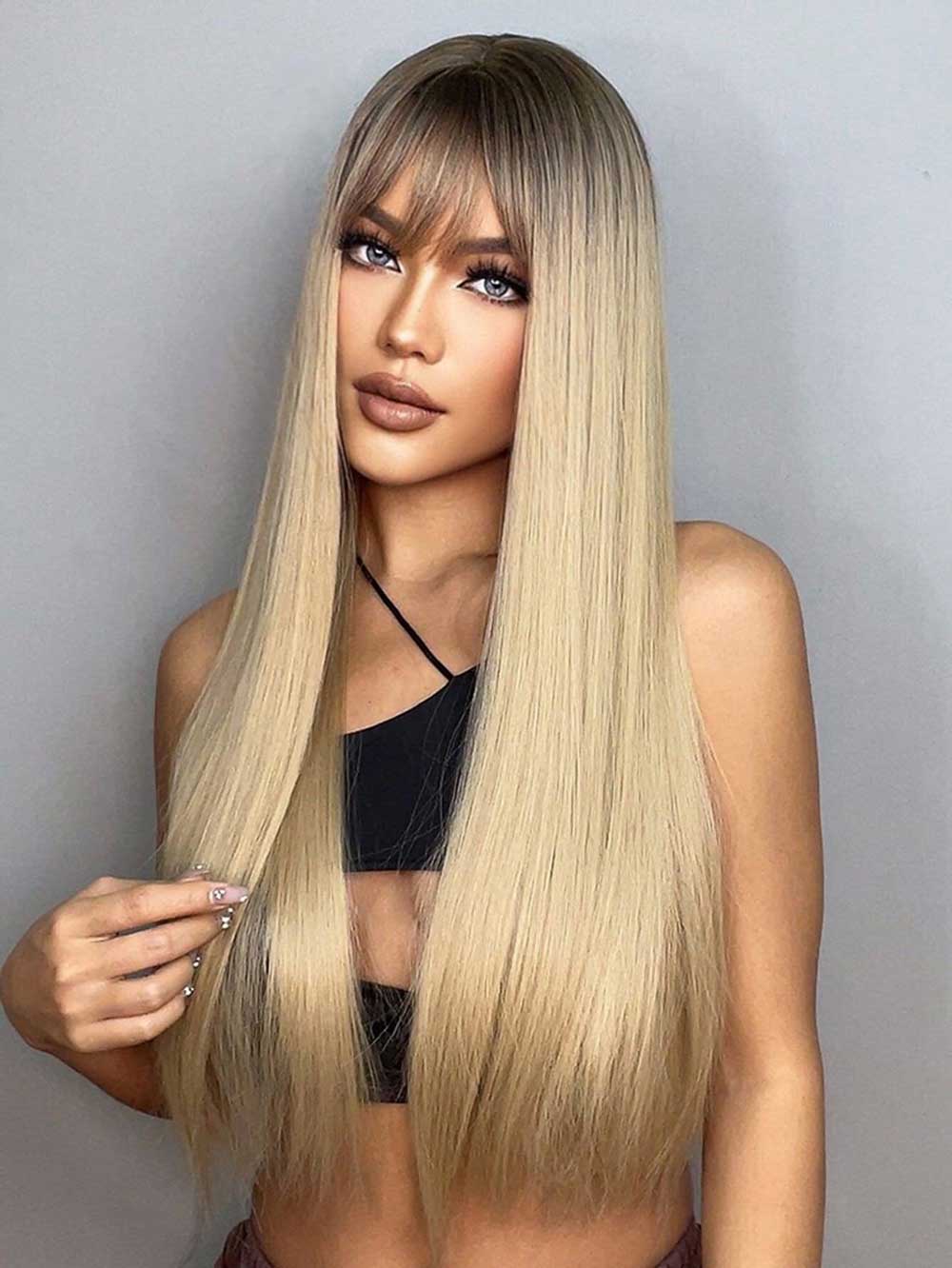 Black and blonde wig normally is the wig that blonde color hair on the front and the rest of the hair is black. This wig is suited for daily life, and the color of this wig is not bright, so you can wear it every day. The other type of black and blonde wig is a black wig with blonde highlights, this is a wig that alternates black and blonde. The color of this wig is more conspicuous and brighter than a black and blonde wig.
7.Blonde ombre wig: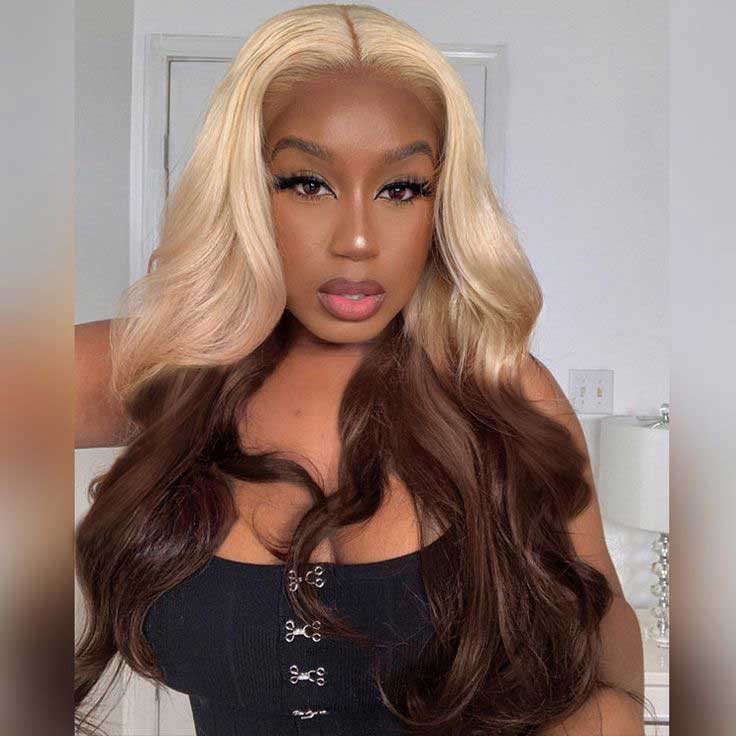 Ombre wigs usually go from top to bottom. Most ombre wigs are two-color gradients. You can choose two colors in a wig. Blonde ombre wig has many types, such as blonde and black, blonde and ginger, blonde and pink, blonde wig with dark roots, and so on. The most common is blonde and black ombre and blonde wig with dark roots.
8.Blonde and pink wig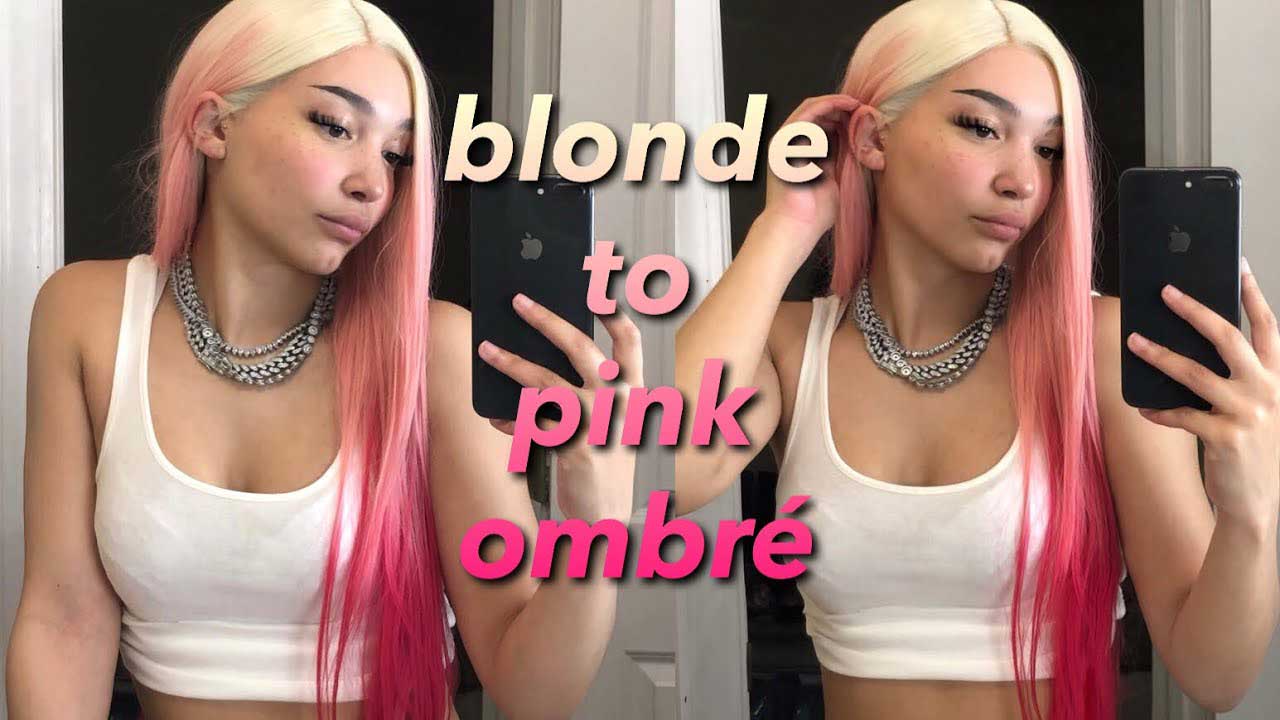 This is a blonde wig that suits the girl who wants to enhance her fashion sense, the color of this wig is very light, and the ombre color of the pinkdecidese that this wig is not suited for our daily life. If you want to wear a wig or go to work, I recommended you choose a wig that has a dark color tone. A blonde and pink wig can change your hairstyle and outlook immediately,
9.Blonde wig with brown roots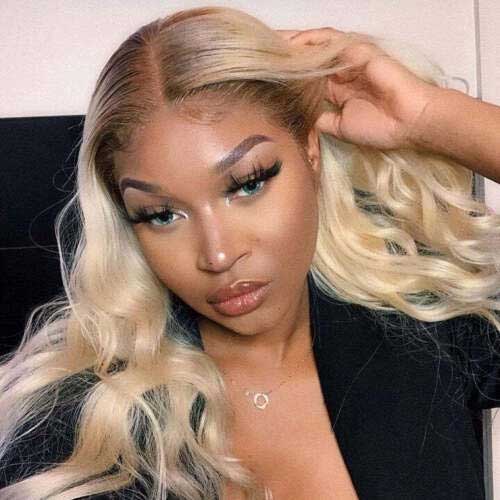 This wig belongs to the ombre brown and blonde wig. The difference is that the color is brown and blonde. This wig's ombre color is not obvious because the brown and the honey blonde are very similar in themselves.
Final words
These are the 9 most popular blonde wigs in 2023, you can choose a blonde wig with bangs, a short blonde wig, a long blonde wig, a honey blonde curly wig whatever you like. If you are bored with black hair and want to try something new, the 613 blonde wig is your best choice. You can click the ohmypretty.com and choose the wig that you like.
Comment