613 Frontal Wig: My New Favorite Wig in Summer
Jul 10,2023 | OhMyPretty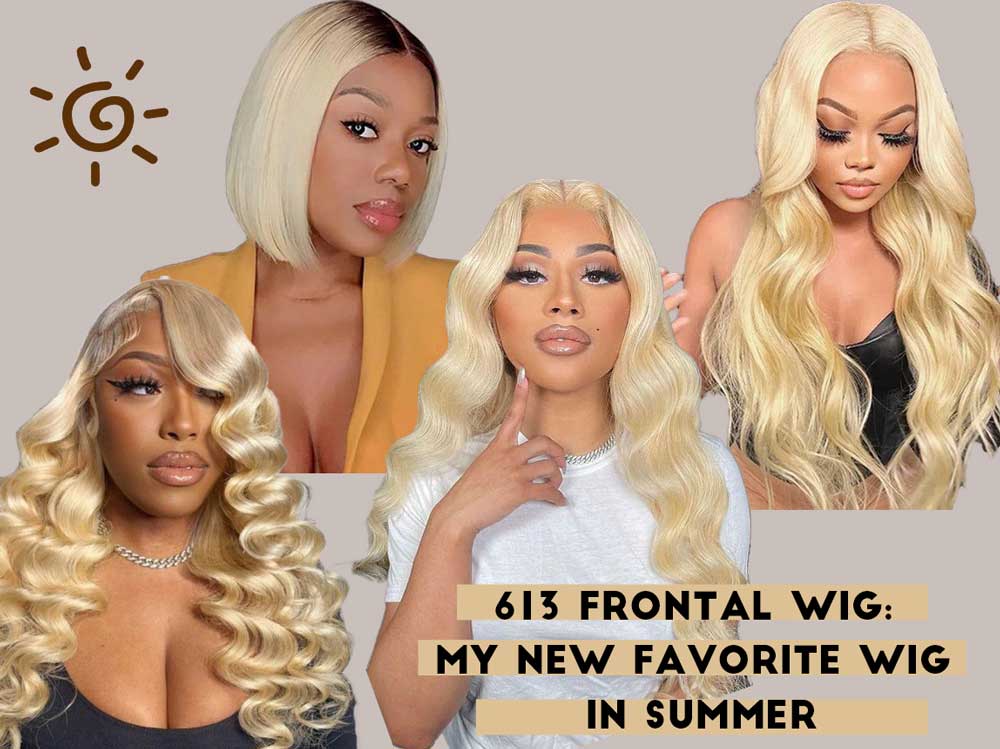 613 frontal wig can be the fastest way to help you change your hair color. The bright color and stylish hair will make it your favorite summer wig. Ohmyprettywig has newly launched the glueless blonde wig, which can make you much more convenient and cooler to wear in hot summer.
What is a 613 wig
613 wig is a colored wig that popular among girls. It can give you a fashionable look and lighten your skin tone. The color of the 613 wigs is the same as the natural blond hair, it's a color that shines like the sun, so it can make you look full of vigor and vitality.
613 frontal wig means the type of the wig cap is lace frontal. Generally, the wig cap has two types: lace frontal and lace closure. The most common size of the lace frontal wig is 13×4 inch and 13×6 inch. You can wear the wig with glue and let the lace edges stick to your hairline wholly. And the most common size of the lace closure wig is 6×4 inch. These wigs generally are glueless wigs, because the lace size is relatively small and it can melt with your hairline better. If you want to buy a colored wig to wear in the summer, 613 lace front wig is a good choice for you.
4 most popular 613 blonde wigs for black girl
613 deep wave wig
This is a wig the hair texture is very obvious; a layered curl will make you look delicacy and fashionable. The deep wave wig is similar to the water wave but they are fundamentally different: The curl of the water wave is irregular but the deep curly is regular.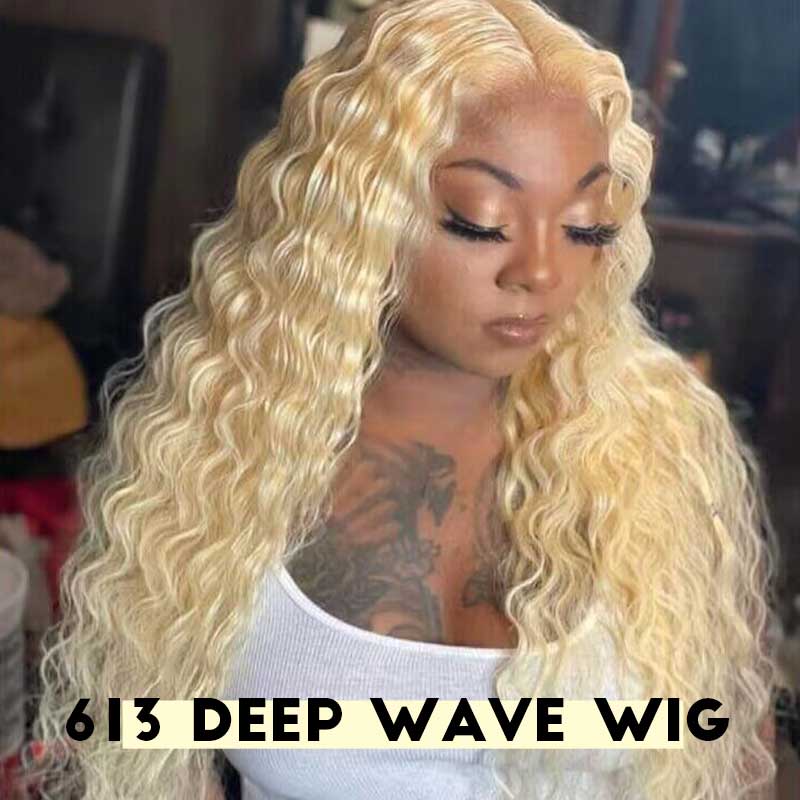 613 bob wig
Every girl wants to have a sexy hairstyle but it cannot be hot in summer, the shortest hair bob wig can meet your requirement. It not only is a hairstyle that is very cool in summer but it also a hairstyle that is very hot on Tik Tok and Instagram. Every fashion girl prefers to buy a short bob wig, this can be a new trend this summer. except for the black short bob wig, the 613 bob wig is also the best sale this year.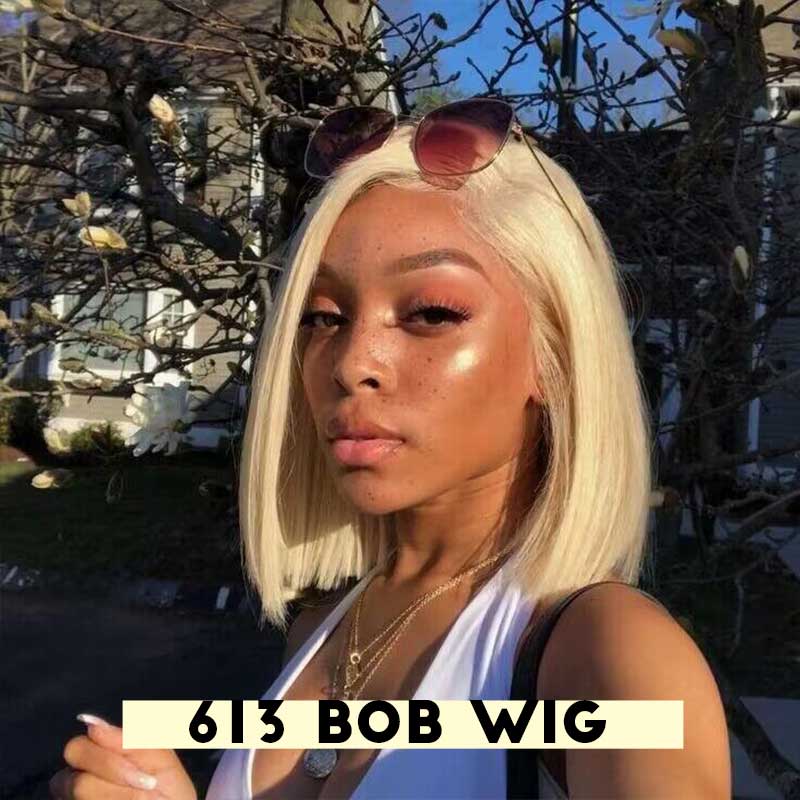 613 straight wig
The straight wig is always the wig that every girl needed. All the wigs from ohmyprettywig are made of 100% human natural hair, which can be dyed and bleached to any hairstyle you want. So, the straight wig becomes the girl's first choice. and another reason is the straight wig is easy to take care of. If you want to buy a straight colored wig, buy 613 straight wigs directly. We will pre-bleach and pre-style the wig and delivery you a beautiful wig in a perfect condition.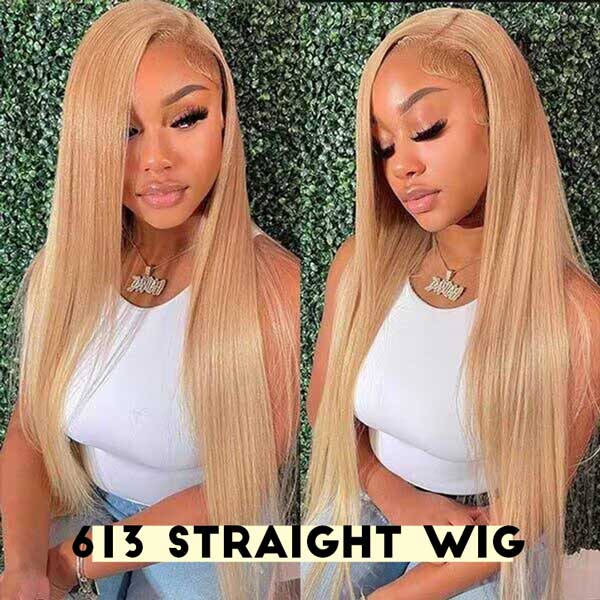 Blonde glueless wig
This is a new product that we launched in our store. Considering that the lace frontal wig needs glue is not convenient in the hot weather, we cater to the masses and produced the glueless blonde wig. We have two textures for you to choose from: highlight wear and go wig and straight blonde wear and go wig. If you are our followers on Tik Tok, you will find that our blonde highlight is very hot, and many influencers buy our wigs.
Is a 613 wig suitable for dark skin?
The 613 blonde wig is suited for any skin tone. Don't worry about whether the wig suits you or not, even if your skin color is dark, the blonde wig color will bring out the shine in your skin. And you can also be amazing in the crowd. So, Don't be afraid to try something different. Since the glueless blonde wig enters the market, it has set off a wave of fashion. The wear and go glueless wig are because of its fast installation and comfortable wear experience loved by the public. This is a wig that suits any skin tone and any face shape.
613 wig outfit matching
Blonde + White
This is the most versatile look; you can go with blonde and white on any occasion and it will be infallible. Bright blonde plus white clean color can be the simplest combinations and are also the least brainless.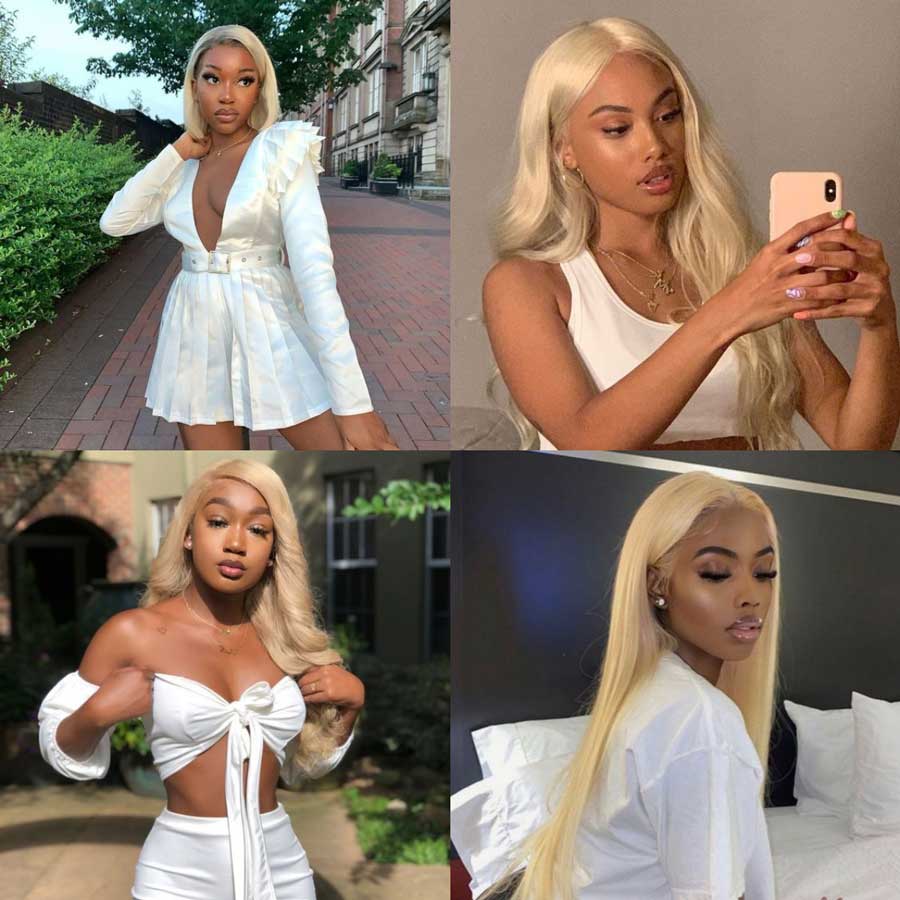 Blonde + Dark
This is the same as blonde and white, the dark color like black or grey, can be the easiest outfit and will suit every girl. The blonde is a bright color itself if you don't want to make mistakes, wearing a dark dress or T-shirt is the best choice.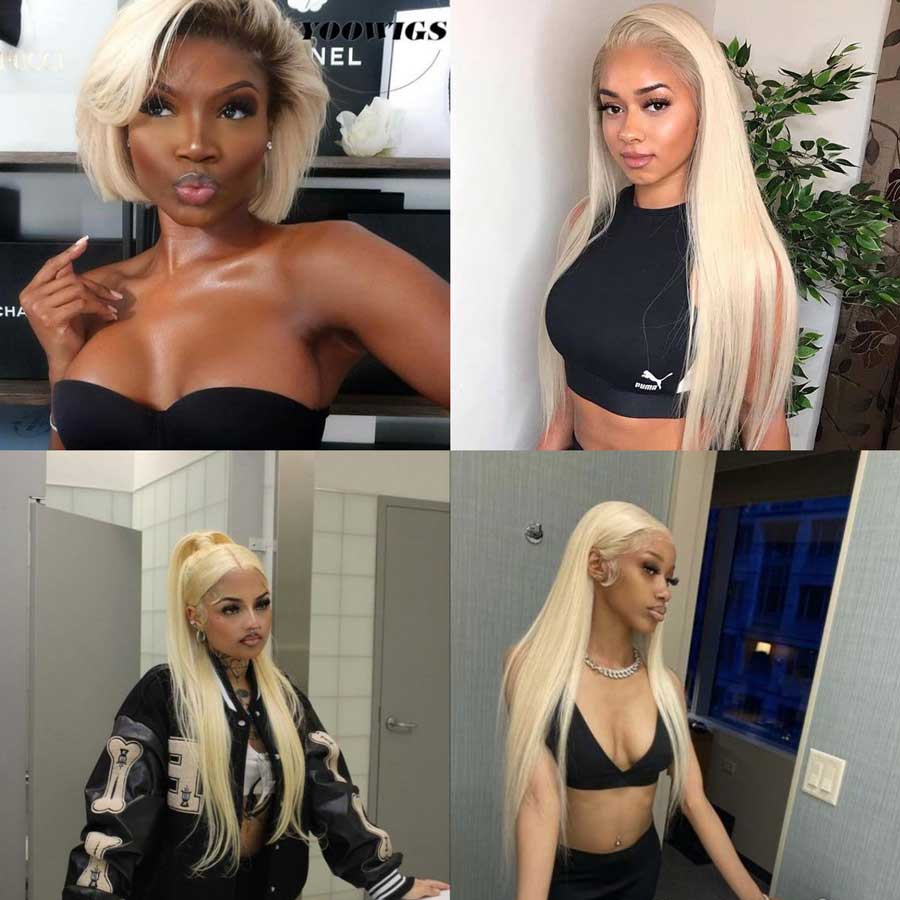 Blonde + Bright color
Bright color is the favorite of fashionistas. Their dress always be colorful and frequently change their hairstyle and hair color. Blonde can suit colorful clothes, too. It will not only make you obvious in the crowd but also can make you look very fashionable.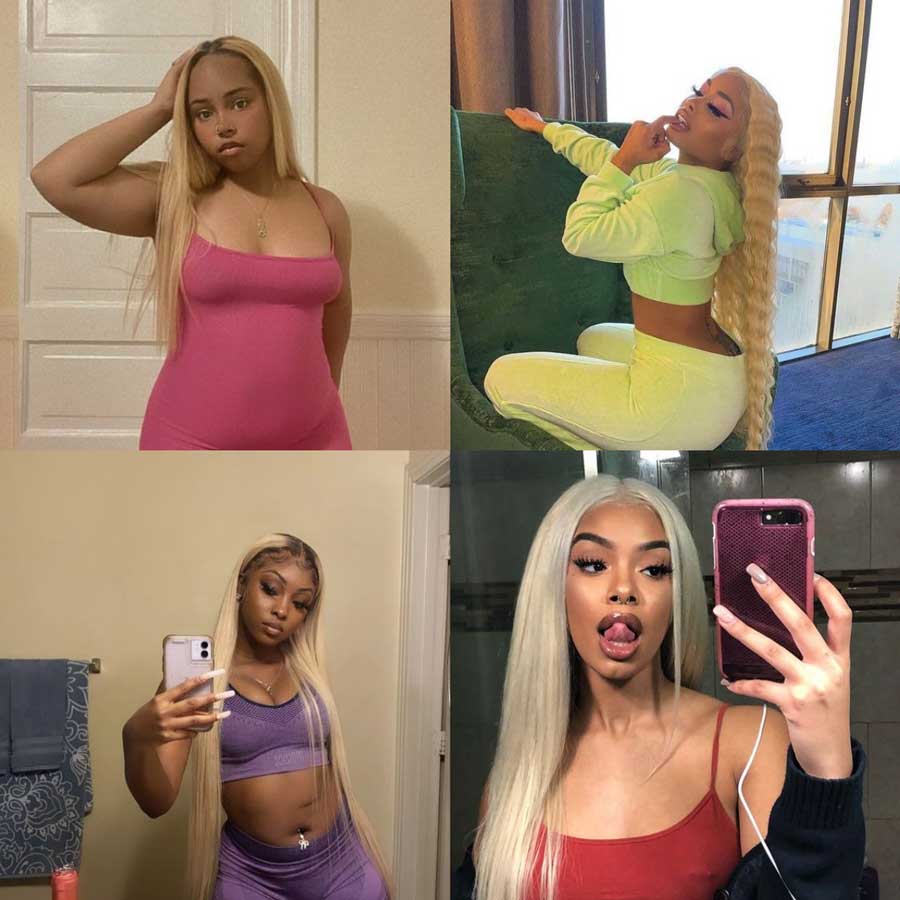 Final words
The 613 blonde wig is suited for summer, it's shining, bright, and amazing. If you have never tried this wig, dyeing your hair can be risky, the best way is to buy a blonde wig. To make the installation process easiest, you can try blonde glueless wigs, which are suit for beginners.
Comment