27 Hair Color VS 30 Hair Color, Which is Better for You
Aug 31,2023 | OhMyPretty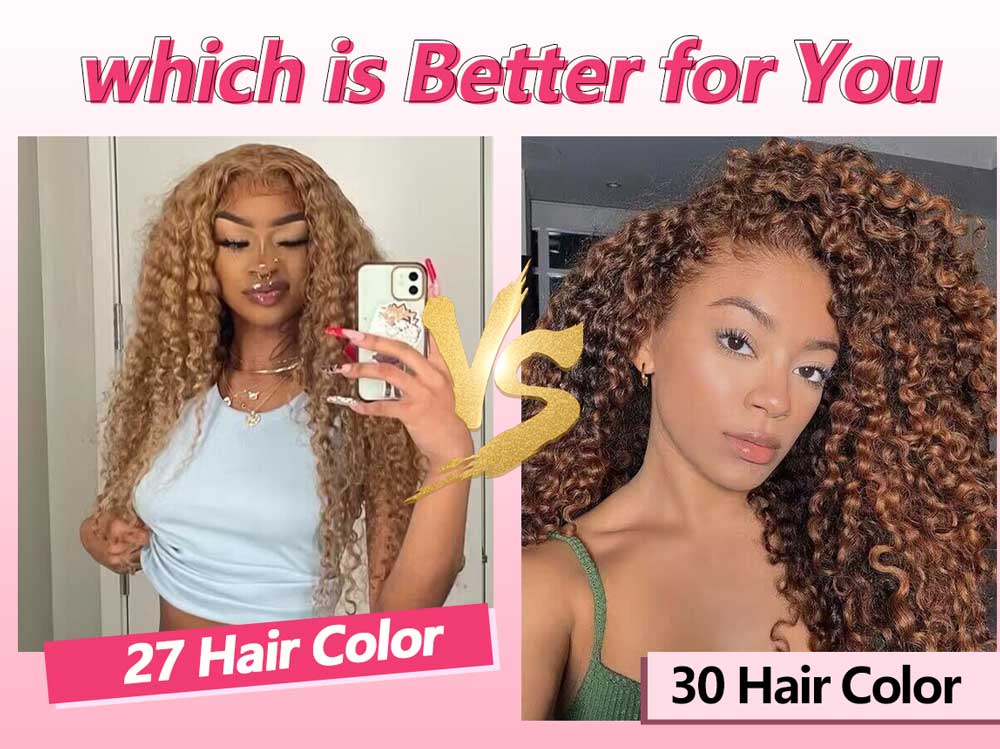 27 hair color, 30 hair color, can you tell the difference? If you want to change your old hairstyle, wearing a 27 hair color or 30 hair color wig is a good choice. I believe that many people do not understand the difference between these two colors, in this post, we will give you a detailed answer.
What hair color is 27?
27 hair color we can also call it "honey blonde". It's a darker blonde based on a blonde color, like honey, a metallic gold color.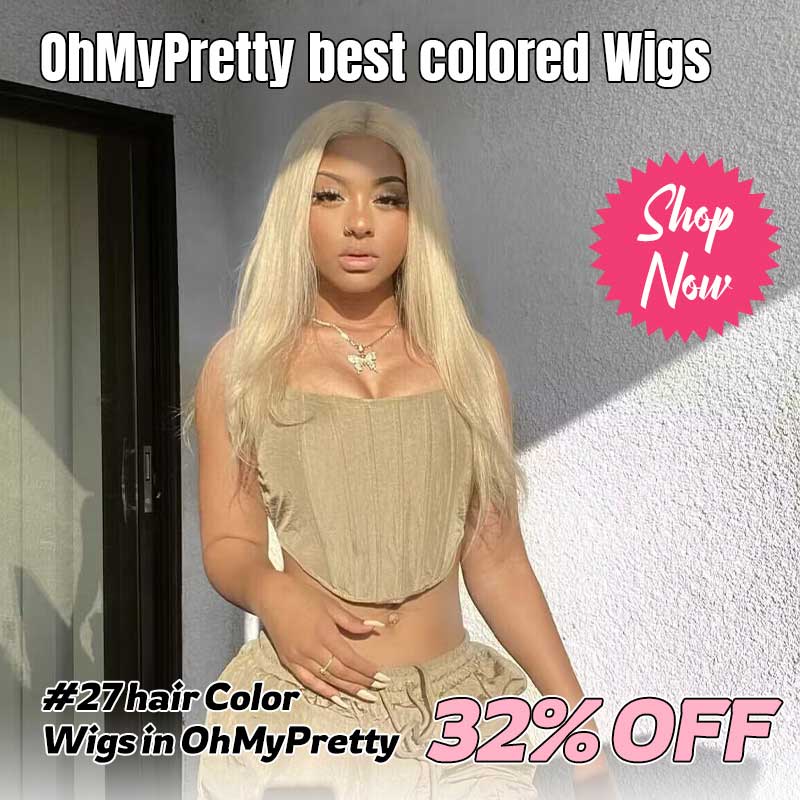 #27 HONEY BLONDE WIG
Color 27 hair will appear very soft and is a high saturation color, while the degree of color grasp is very good, neither light nor deep. Just like honey, it makes people feel happy, and you will become as sweet as honey if you wear a honey blonde wig on a nice day.
What hair color is 30?
30 hair color is a medium auburn brown color, which is relatively deep in all the brown colored wigs. Number 30 hair color is brown with a red tone, but the red tone is not prominent, the overall has a deep chestnut color, which can give you a low-key calm feeling.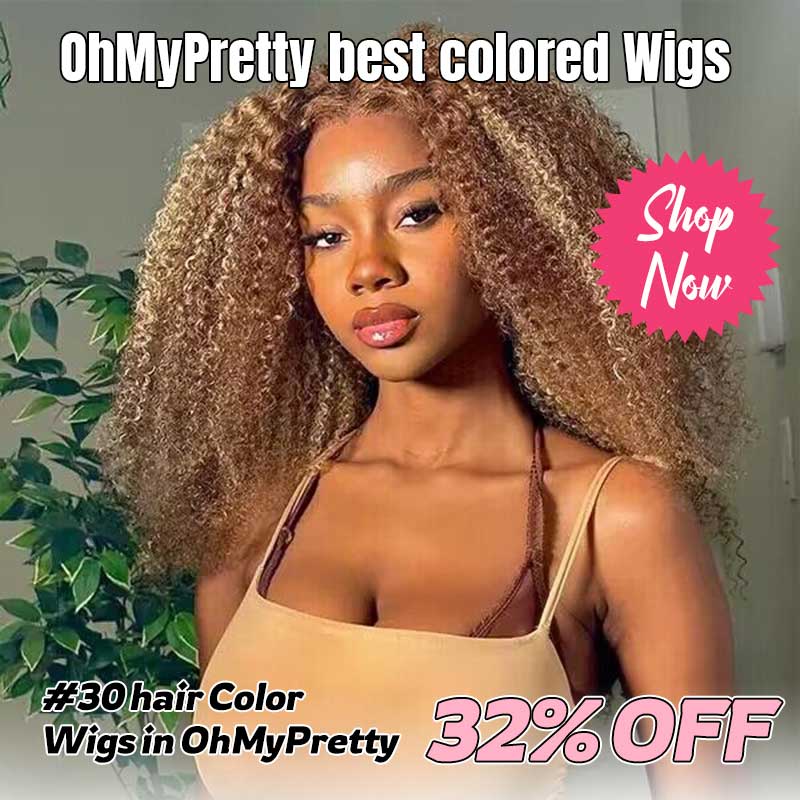 This color is very suitable for the autumn and winter seasons, with a coat or leather coat, highlighting your elegant and intellectual beauty. Color 30 hair can be said to be very versatile, whether it is clothes or accessories, you do not need to think too much and tangled.
What's the difference between the color 27 and the color 30?
The biggest difference between color 27 and color 30 is the shade of the color, which belongs to the same color system—brown. Hair color 27 is a lighter, honey-like color, and color 30 hair is a darker, chestnut-like brown.
The difference in 27 30 hair color is still very obvious, they are not two very similar colors, so we will not be confused after understanding. The only possibility is that you got those two numbers mixed up.
But we do know that there are thousands of colors in different proportions. color 27 and color 30 are the two colors after a long time of practice and use of the test. They are suitable for daily wear, and can very well help us improve the color, show our charm of the color, so it is sold in the market.
27 hair color vs. 30 hair color, which is better for you?
Match your natural hair
A color that is close to your natural hair is sure to suit you. Since you have this hair color every day, if you find yourself with a very light hair color, then the #27 hair color is definitely for you. If your hair is dark or even black, then you are better off with t30 hair color. But you might wonder, why do I wear a wig? Because wearing a wig can make your hair look better and more even in color. And human hair wig is very realistic, daily wear will not be seen.
Choose a color that you want
If you want to buy a light color wig, the 27 hair color is best for you. If you want to choose a deep hair color, the 30 hair color can be your best choice. Hair color is up to you, and even though everyone thinks that light hair is not suitable for dark skin, you can also see very beautiful looks from many influencers. Don't worry if the wig is complicated to wear. The wearing process of the wig is very simple, only need a few minutes to look at the wig-install tutorial, and you can master it. If it bothers you, you can choose a wear and go wig.
Choose more brown color hair
There are many other types of brown wigs in the OhMyPretty store, if you think the 27 hair color and the 30 hair color do not suit you, there are also 1b 27 hair color, 4/30 hair color, colour 27 and 30 braids, and also have the ombre 1B/30.
Final words
Hair colors 27 vs 30 are easy to distinguish, first determine whether you want dark or light colors. But believe me, every hair color has its own charm.
Comment